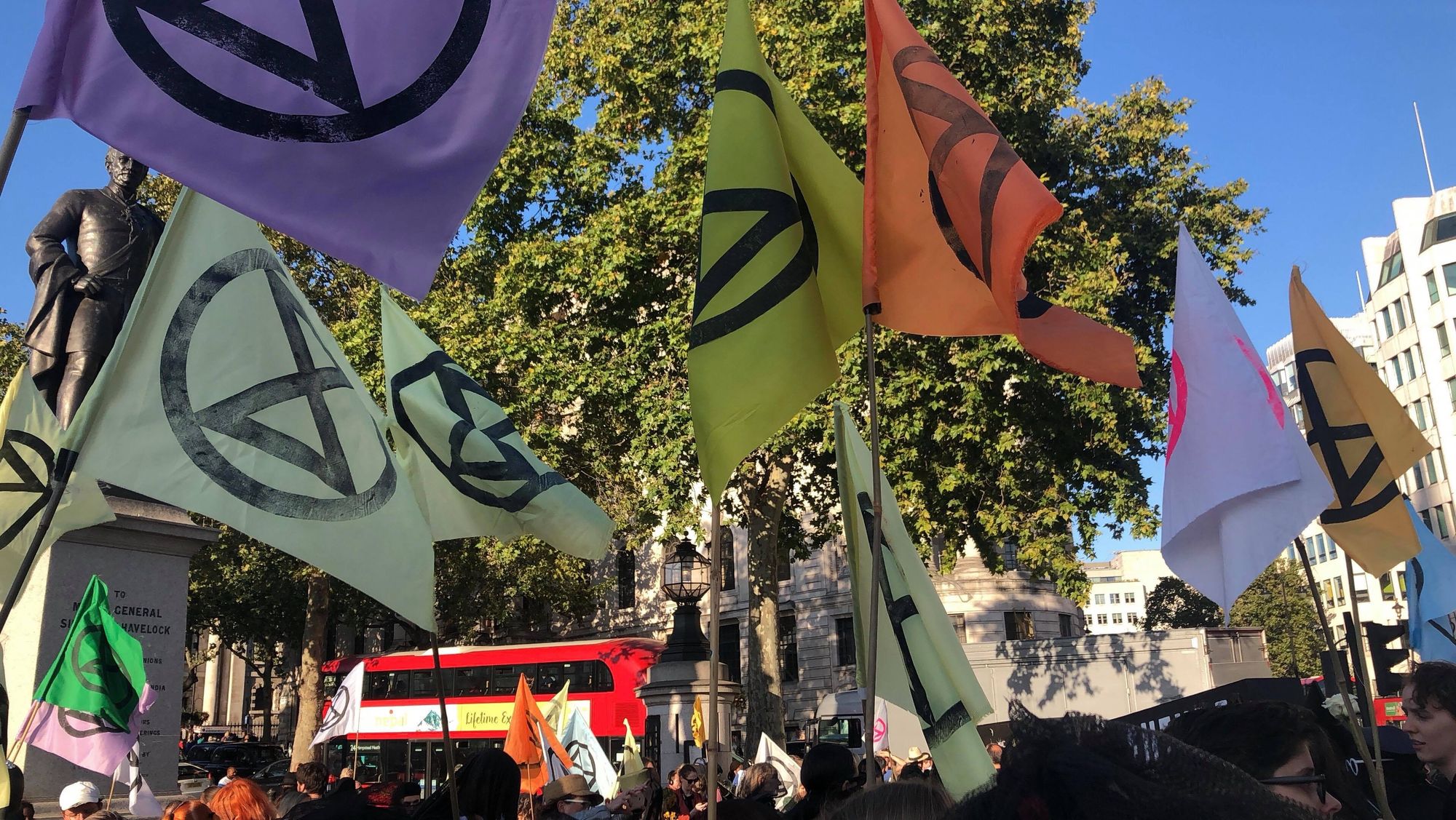 We gather at Trafalgar Square. It's sunny, warm, busy. We meet underneath Sir Henry Havelock. Beneath his stone feet are the banners and flags so characteristic of an Extinction Rebellion protest. A red brigade – a band of performers dressed in red whose visual aesthetics stand out at XR actions – is grouping, placards and leaflets are being handed out.

But most striking of all is two black coffins. One large, on which 'RIP LFW 1983-2019' is painted, another small, adorned only with 'Our Future.' This is XR's 'funeral' for London Fashion Week, where protesters mourned those whose lives have been or will be lost as a consequence of the current climate emergency. Dressed all in black, I was among these protesters. Together we walked down the Strand, disrupting London life as climate change will eventually disrupt all life.

Unless we act. This 'funeral' was the final act of five days of protests organised by XR's Boycott Fashion group. The group continues to draw attention to the fashion industry's reprehensible environmental record, equivocating fashion's current business models with 'ecocide.' Other events included activists gluing themselves to 180 The Strand, the home of the British Fashion Council. They also spilled fake blood, pointing to fashion's real red carpet. There were 'die-ins' on Friday, Victoria Beckham's show disrupted on Sunday.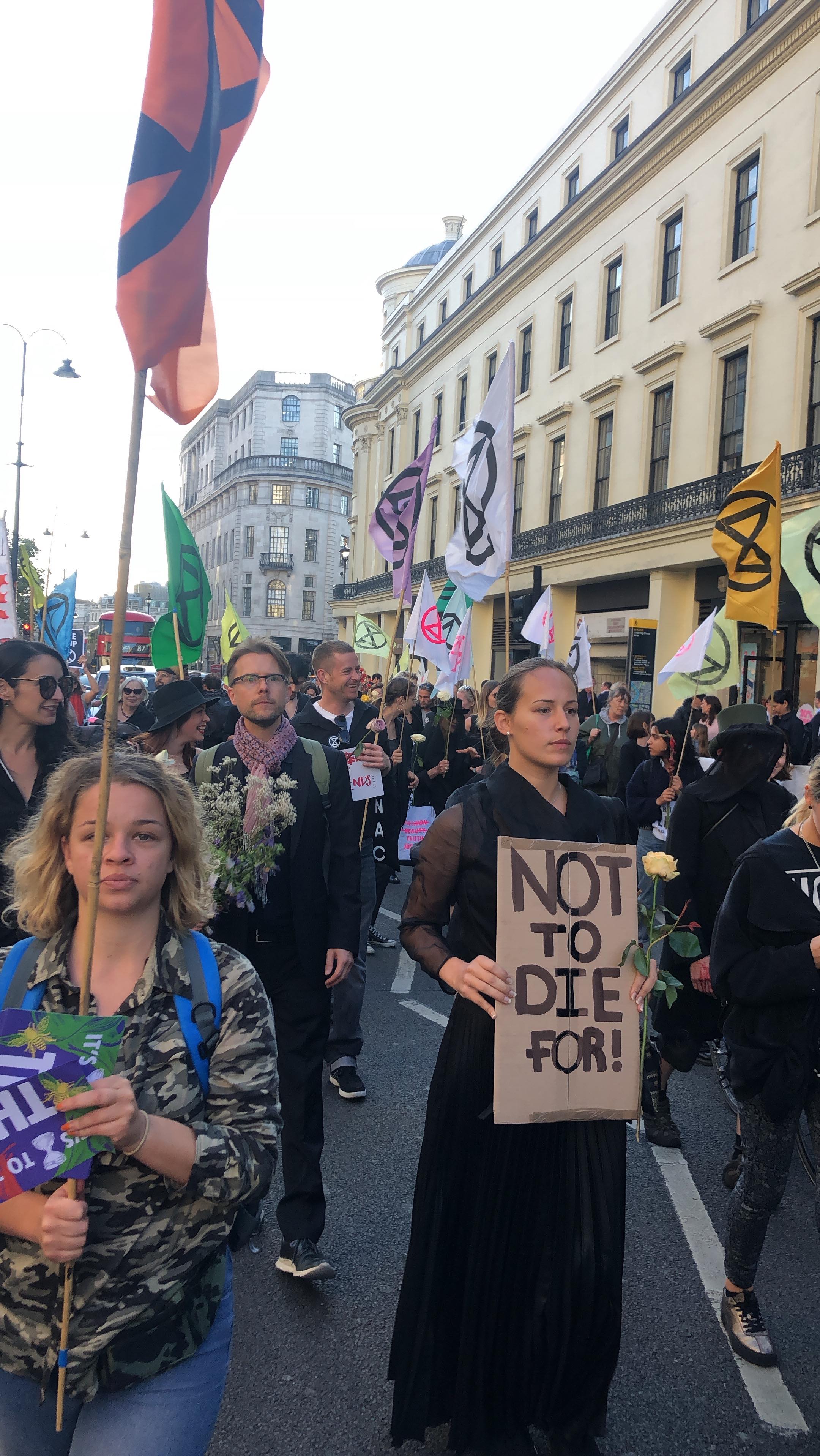 The BFC won't cancel fashion week. But protests like this are catalysing conversations about what the future of the fashion industry looks like. That's a future without destructive 'fast' fashion, as the founder of a fair trade clothing company Safia Minney explained in a speech outside high-street retailer H&M. The BFC is listening: nder the aegis of its Positive Fashion initiative, it organised a panel discussion on the future sustainability of fashion to which XR was invited.

One of the topics that came up at the panel was rental. Rental was suggested as a possible alternative to the fashion industry's current state-of-affairs, a route we could go down to stave of environmental and ecological collapse. But rental is already gaining ground – and that growth is accelerating. With estimates of around 10% compound annual growth in the rental sector between now and 2023, we're looking not only at one possible future for fashion: we're looking at its reality in the present.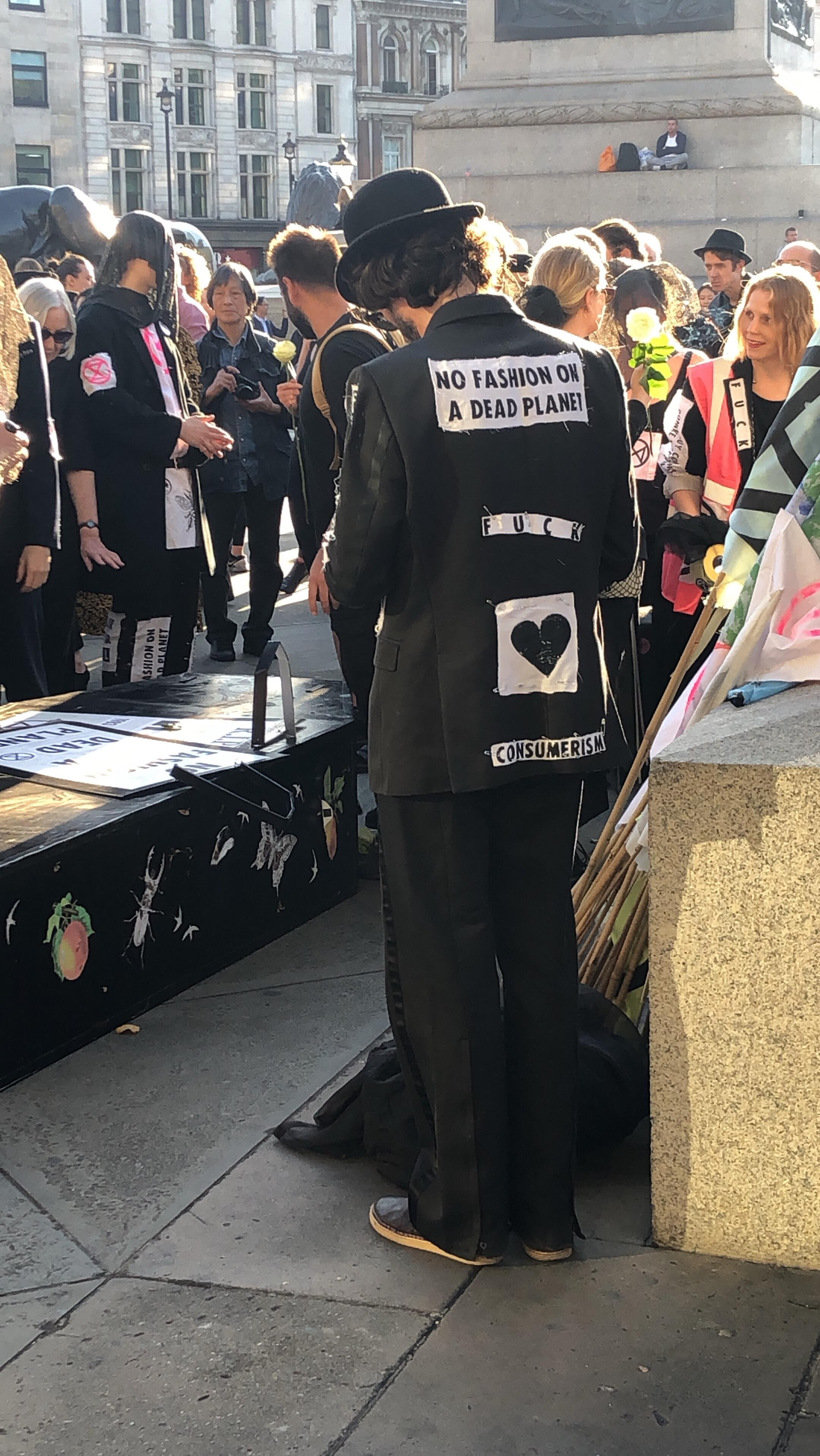 The protest didn't call for the death of fashion. The creativity of the outfits on display at the march was testament to that. And London Fashion Week isn't going to die anytime soon either. What we need instead is a means of matching our creativity and the sustainability the world needs. Rental is that means. Rotating your wardrobe with a community of like-minded individuals is taking a step to a greener, more ethical fashion. That's a step we have the power to take – now.
---