As lockdown rules ease and restaurants reopen, the time has finally come to dress up again. It comes as no surprise, after 4 months in sweatpants, that going to a restaurant doesn't just mean jeans and a nice top, but we are going all out - and we're not the only ones... We spoke to five women who rented for their first public outing to find out what they wore.

Candice wore a Jacquemus bag from the app to her first restaurant outing since March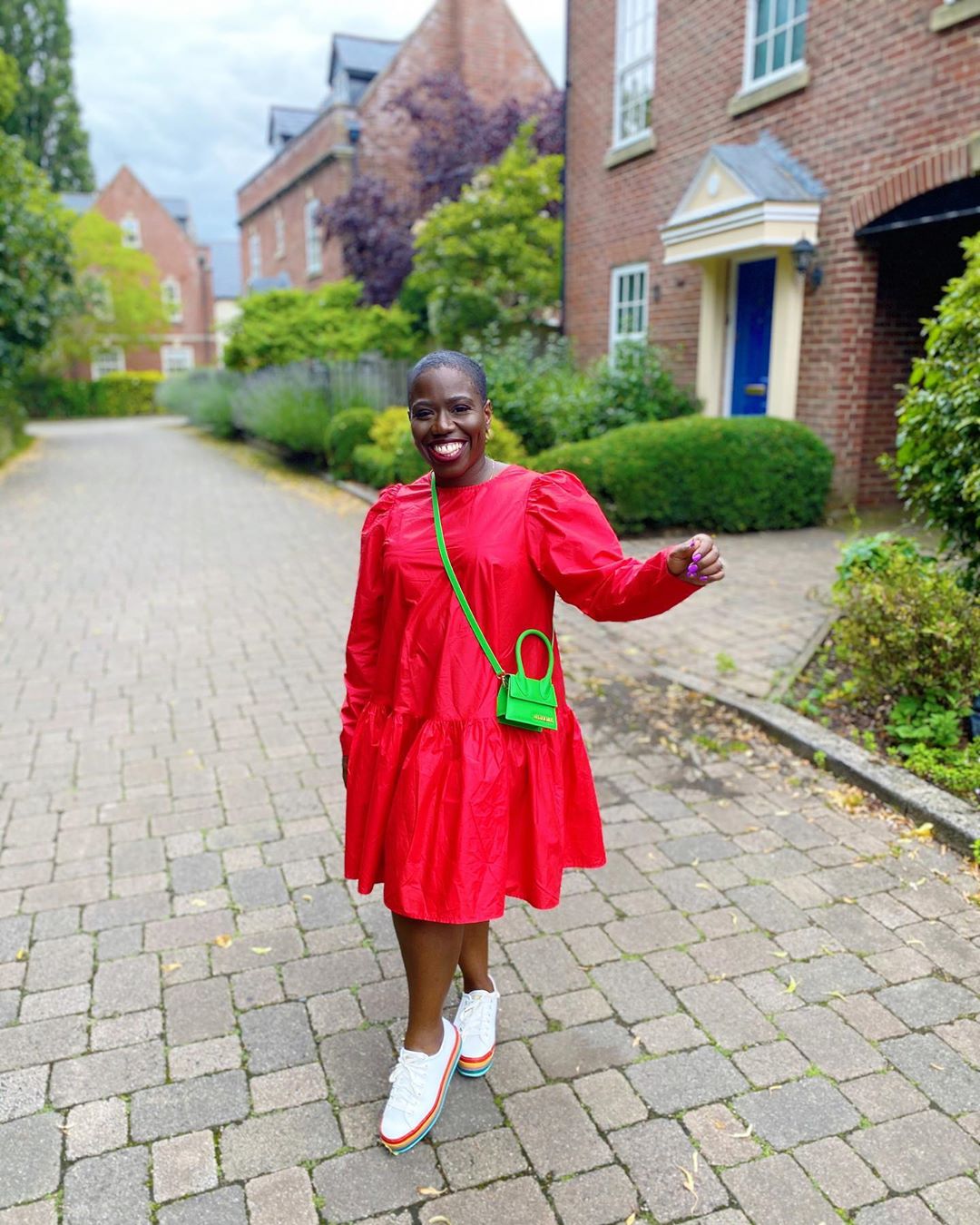 "Had lunch at one of our favourite local spots - a family run business who were very happy to have their (very safe) doors open again... took this gorgeous bag on loan from @byrotationofficial for a spin. I LOVE clothes but I'm really trying to actively find ways to make sure that I'm not on the 'buy buy buy' wheel. I see a lot of swapping & sharing in my fashion future. I'm also going to commit to uploading some items to loan out because I really struggle to find 14-16 size items, so it's time for my own wardrobe to step up!"

Eshita wore a Ganni dress from Stacey Dooley's wardrobe to her first restaurant and bar outing.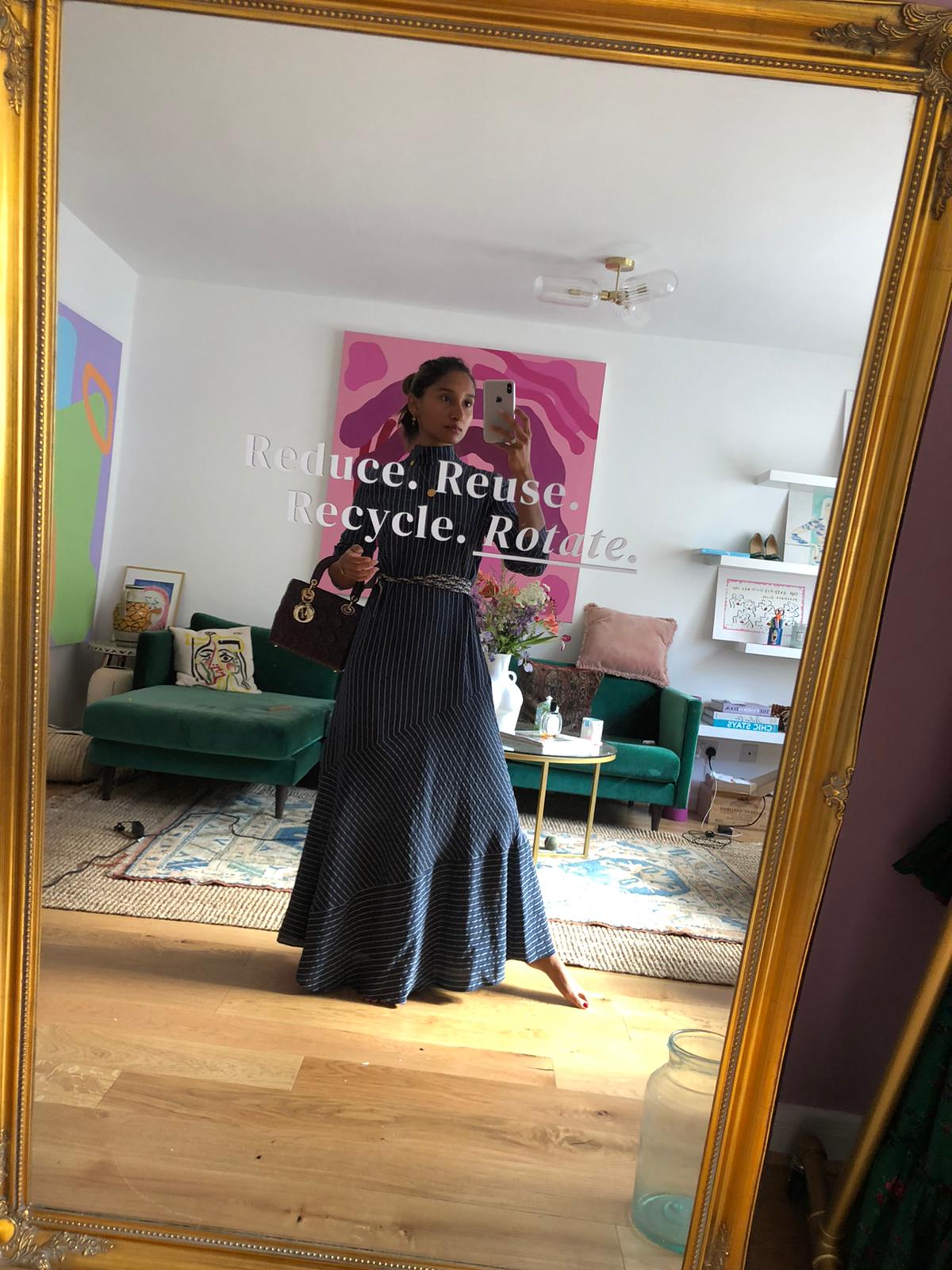 "For my first meal out in 4.5 months, I wore this rented Ganni dress belonging to Stacey Dooley. Stacey has incredible style and we are of a similar size which is very handy! All her rental proceeds are also being donated to Refuge charity, which makes me feel good about wearing something "new". I paired it with a Dior twill scarf at the waist and wore burgundy shoes (Chloe loafers) and bag (Lady Dior, available to rent on the app). I love to mix and match contemporary and haute couture! As for what was on the menu, I couldn't resist Circolo Popolare and a tipple at the Annabel's garden!"

Marilena rented a Rixo dress for her first restaurant visit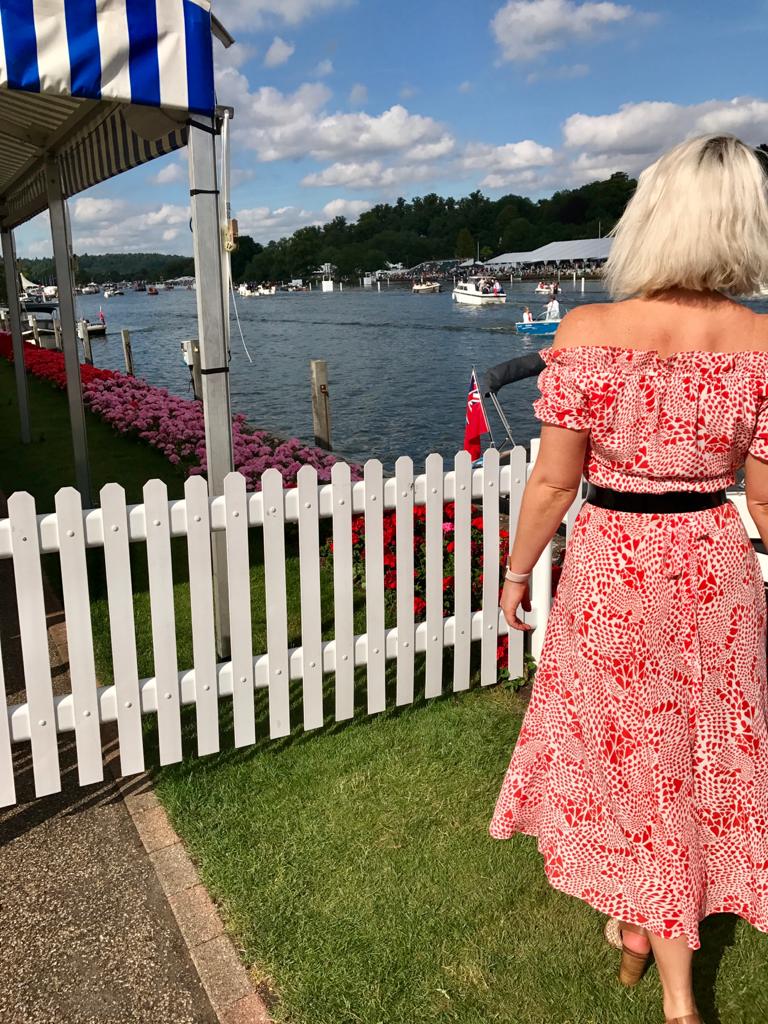 "After 4 months of lockdown, dining at some of my favourite London spots, in the cutest outfit that I rented from By Rotation felt very refreshing. I loved the concept especially at times where the shopping experience is no longer the same! Will be back for more!"

Tapiwa rented a Gucci bag for her first brunch with friends.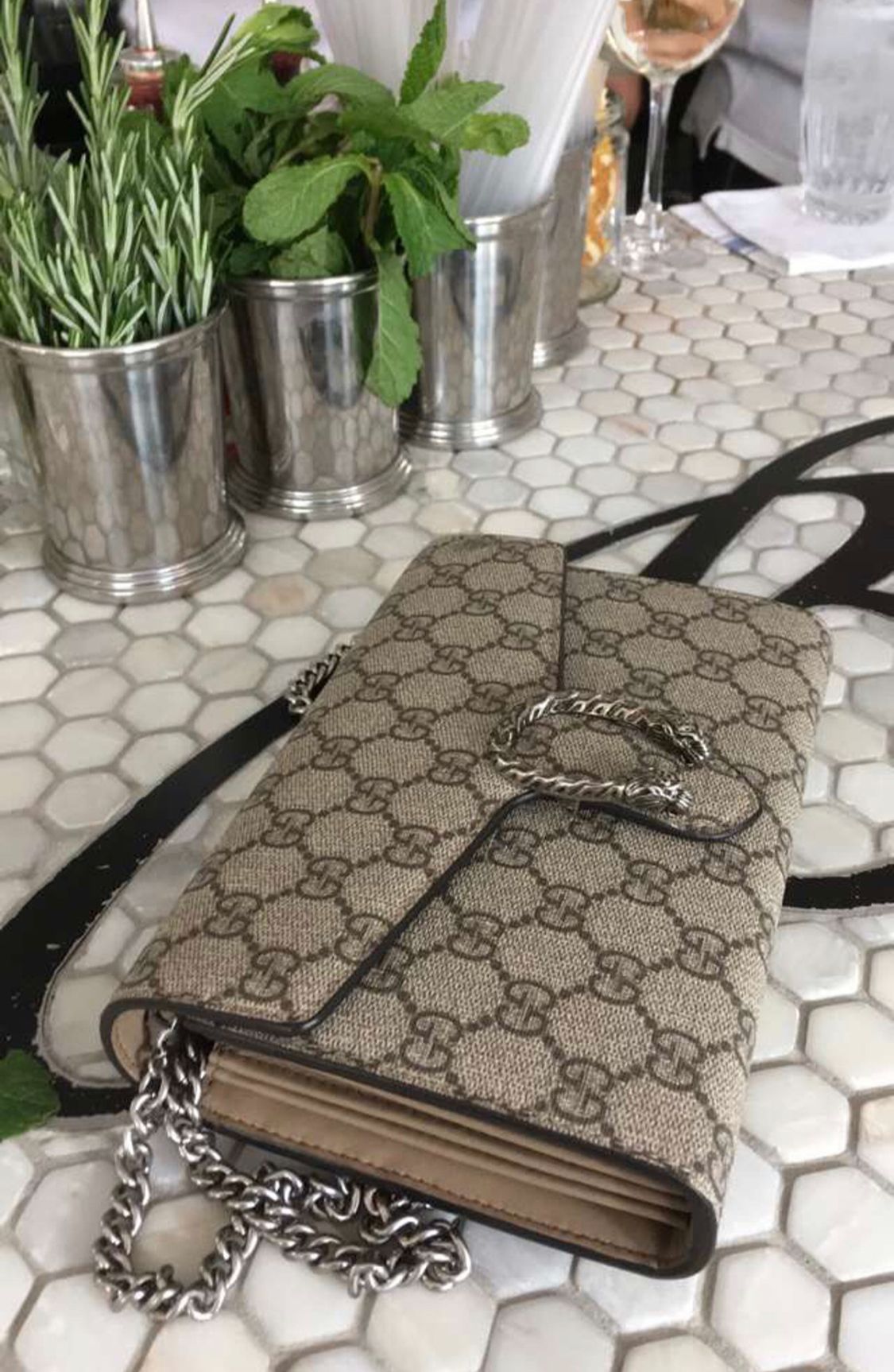 "After being locked in for 3 months, I met up with some friends and had some cute brunch dates which I rented some cute bags from By Rotation, this allowed me to also create some cute Instagram content. I love the whole concept!"

Cathy wore a Avavav Firenze dress to her first night out.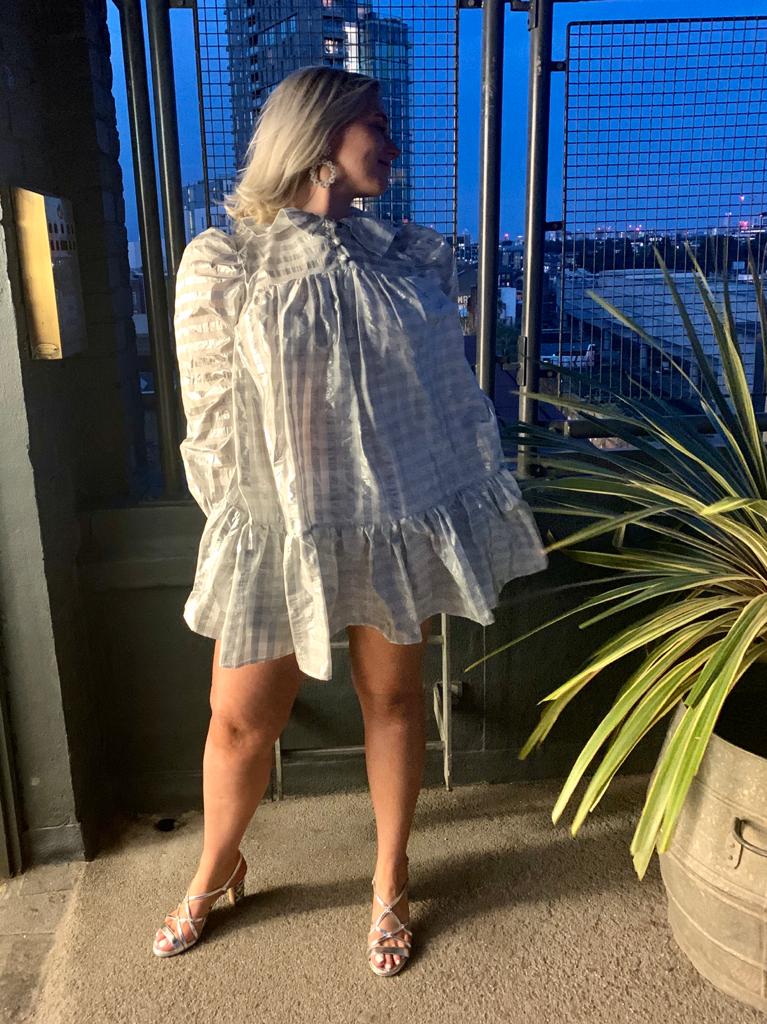 "I couldn't help browsing my hearted items on By Rotation for my first post lockdown night out. I settled on this super extra silver @avavavfirenze mini - I wasn't feeling so sparkly the next day but at least the memories (and pictures!) are!"
---