The government announcement on the planned easing of restrictions has come as a relief to us all. With the one year anniversary of the UK's first national lockdown already behind us & thankfully with our social calendars slowly starting to fill in, we've all started to plan our rental wish-list!
Whether you're a first time Rotator or just need a refresher on the ins and outs on renting from the app, here's all the questions answered.
What if it doesn't fit?
Don't worry, you can raise a ticket for a refund directly on the app.
Tip… We recommend communicating with the lender on the style & fit of the prior to renting an item.
Is it hygenic?
Yes! The lender will send you the item ready to be worn and will take care of its cleaning - just like an Airbnb host!
P.S. We have an optional dry cleaning fee (set by the lender), should specialist cleaning be required.
What happends if I spill something on my rental?
Don't worry, you can use BLANC for all your eco-friendly spot cleaning and specialist cleaning needs. Enjoy an exclusive 20% off your first order at BLANC with code BYROTATION20.
In case of any serious damage or theft, the renter will reimburse the lender.
P.S. It's always best to treat the item like your own - especially to keep your rating high!
How do I receive my rental?
We offer either in-person pick-up & return (if we agreed by yourself and the lender), as well for a hassle free delivery you can select the postage option. We recommend using Royal Mail 1st Class Tracked with proof of postage photographed for both delivery & return.
P.S. Remember that you don't pay anything extra for the time when the item is in transit. The rental period starts on the agreed dates.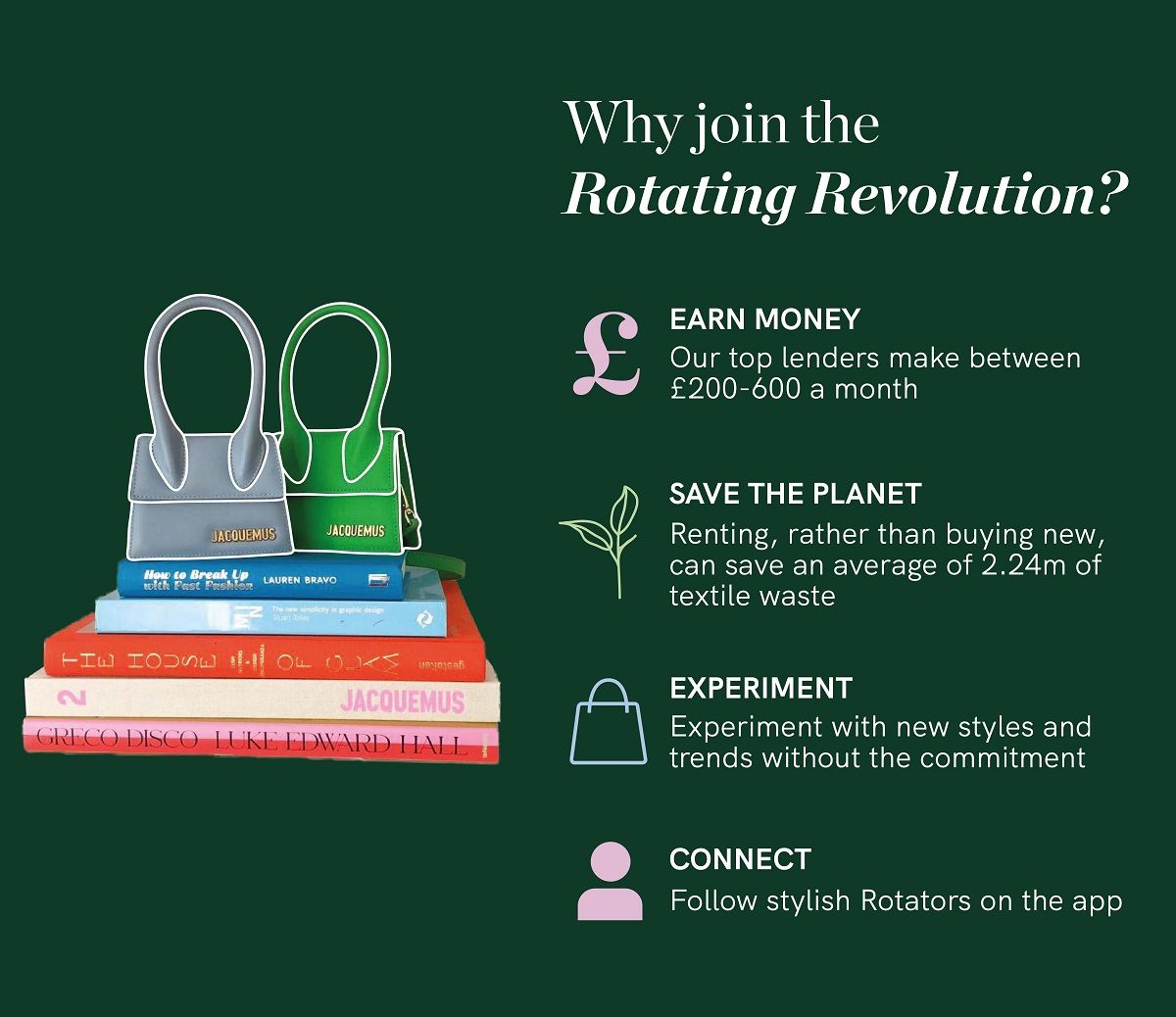 Yes, it's that simple!
If you have any unanswered questions, feel free to contact us on the Chat feature!
SEE YOU ON THE BY ROTATION APP.
---