Introducing Freya Simonne, a London-based upcycling brand born in 2020. Having spent her career as a designer for high street brands, Freya witnessed the negative impact the fashion industry can have. Wanting to bring about positive change, Freya Simonne was born into a full time brand, that creates unique and re-worked pieces, with a minimal amount of waste in mind.
We're excited to announce our exclusive partnership with Freya Simonne, where you can rent one-off pieces on the By Rotation app, including a dress designed by our founder herself! We visited Freya's incredible studio, where all the magic happens, scroll down to have a peek inside the process.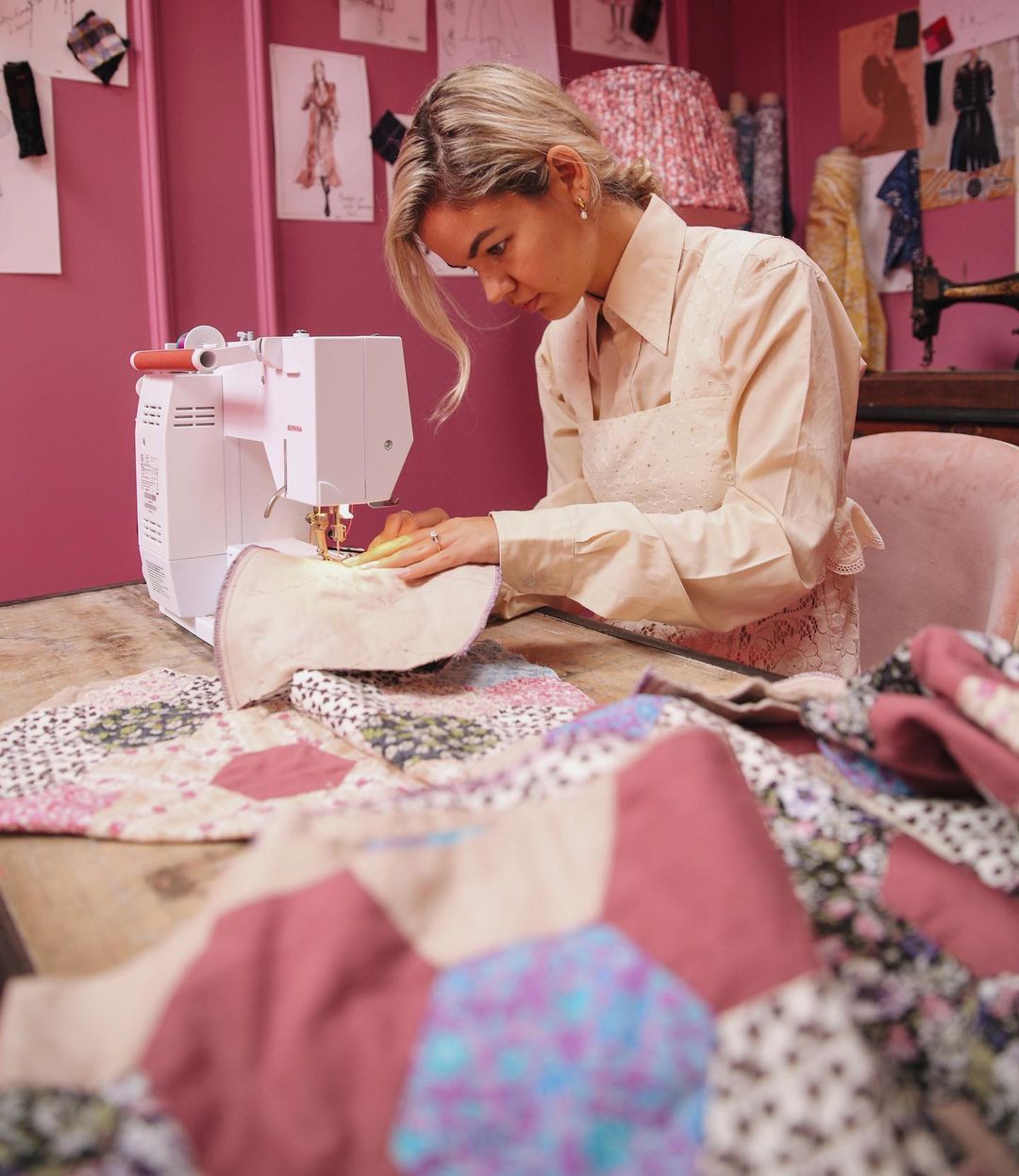 Tell us about Freya Simonne & how the brand came to life?
Having spent many years as a designer for high street brands, I witnessed first hand the enormous waste that comes as a by-product of the fashion industry and have always been passionate about finding smarter ways of working that will prevent this. It was then during the first lockdown that I finally had the time and creative space to really think about how I wanted to contribute to solving this problem. I began by reworking some of my own clothes, then started experimenting on vintage quilts I sourced on online-market places (lots of scrolling involved!) and made my first ever signature 'Fayette' dress. The response on instagram was amazing, with lots of people dm'ing me asking if I could make them one too - from there Freya Simonne the side hustle was born! A year later in June 2021 I took the leap of faith and decided to pursue Freya Simonne full time. It's all grown very organically from there.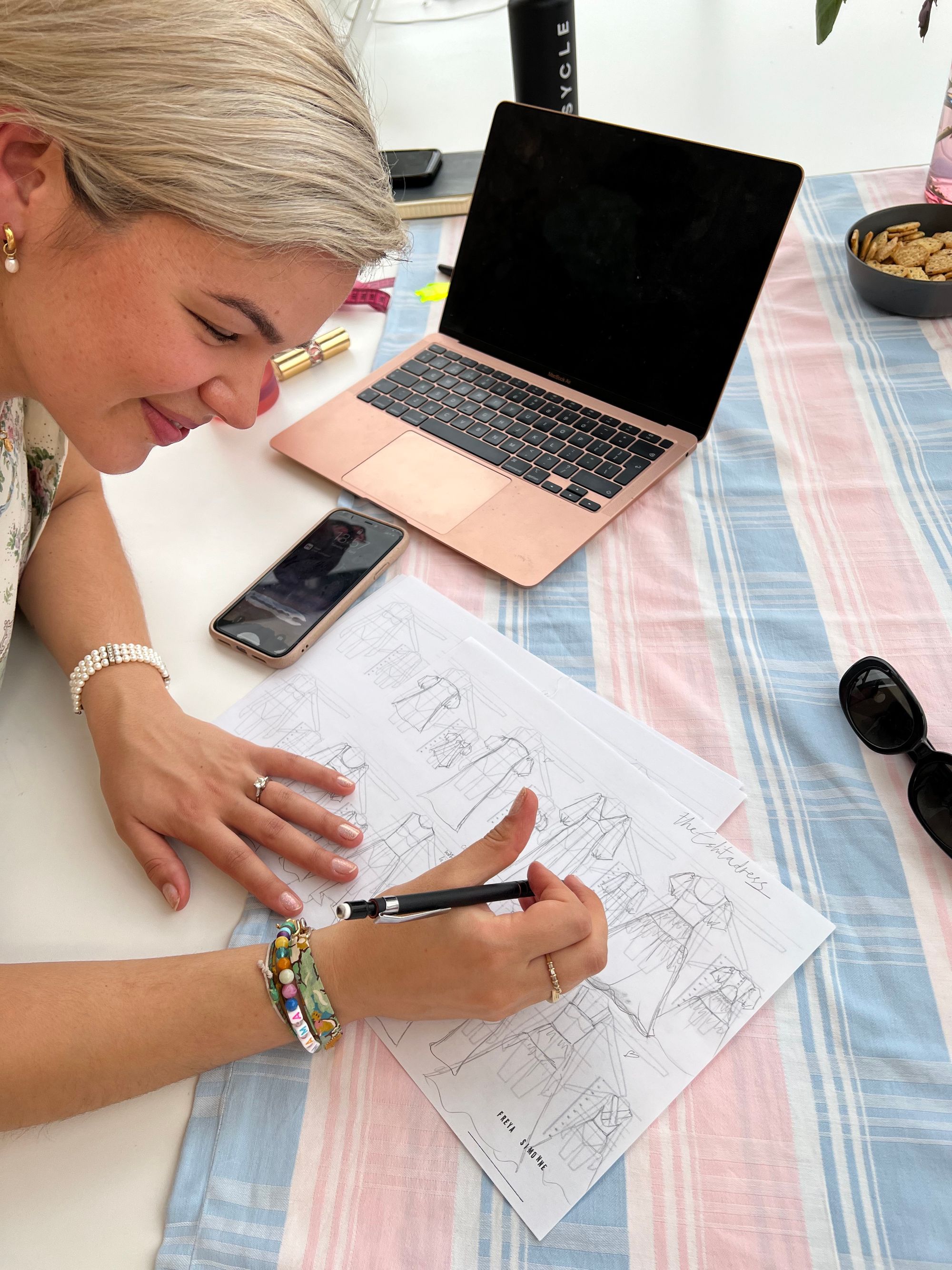 ‌‌Favourite memory since starting your brand?
Oh it's so hard to pick just one! I'd have to say seeing one of my designs in the Selfridges window last summer as part of their 'RESELLFRIDGES' sustainability initiative is definitely something I will never forget - a real pinch me moment!
If you had to describe your brand in 3 words, what would they be?
Forever, Fairytale, Respectful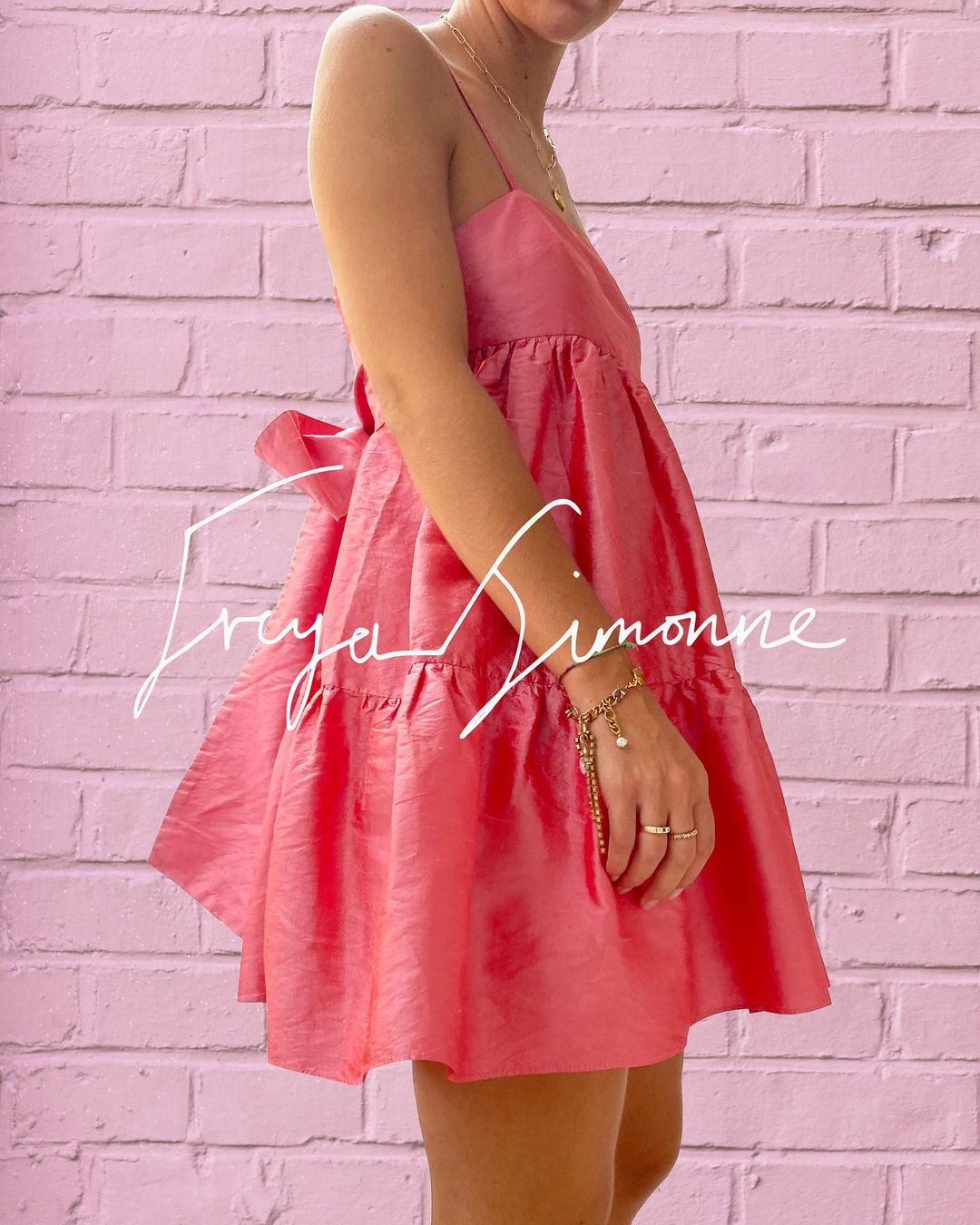 Why have you decided to join the #RotatingRevolution?
Shared sustainability values aside - I love By Rotation's fun, inclusive approach to rental. It's also really important to me that Freya Simonne is accessible to as many as possible, and am delighted to now be renting out a key edit of my pieces, as well as the exclusive 'Eshita' dress!
Tell us about the process of designing "the Eshita" dress...
Last month we invited Eshita and the By Rotation team to our East London studio where I had prepared a selection of sketches I created based on observations of her personal style - of course with a Freya Simonne twist! With a few tweaks, we landed on a style that felt really special and authentic to our partnership. Next we went through a selection of pre-sourced vintage textiles and chose the fabrics both according to Eshita's personal taste, as well as what would work for the specific dress design. I then worked very closely with my pattern cutter and seamstress to bring the dress to life!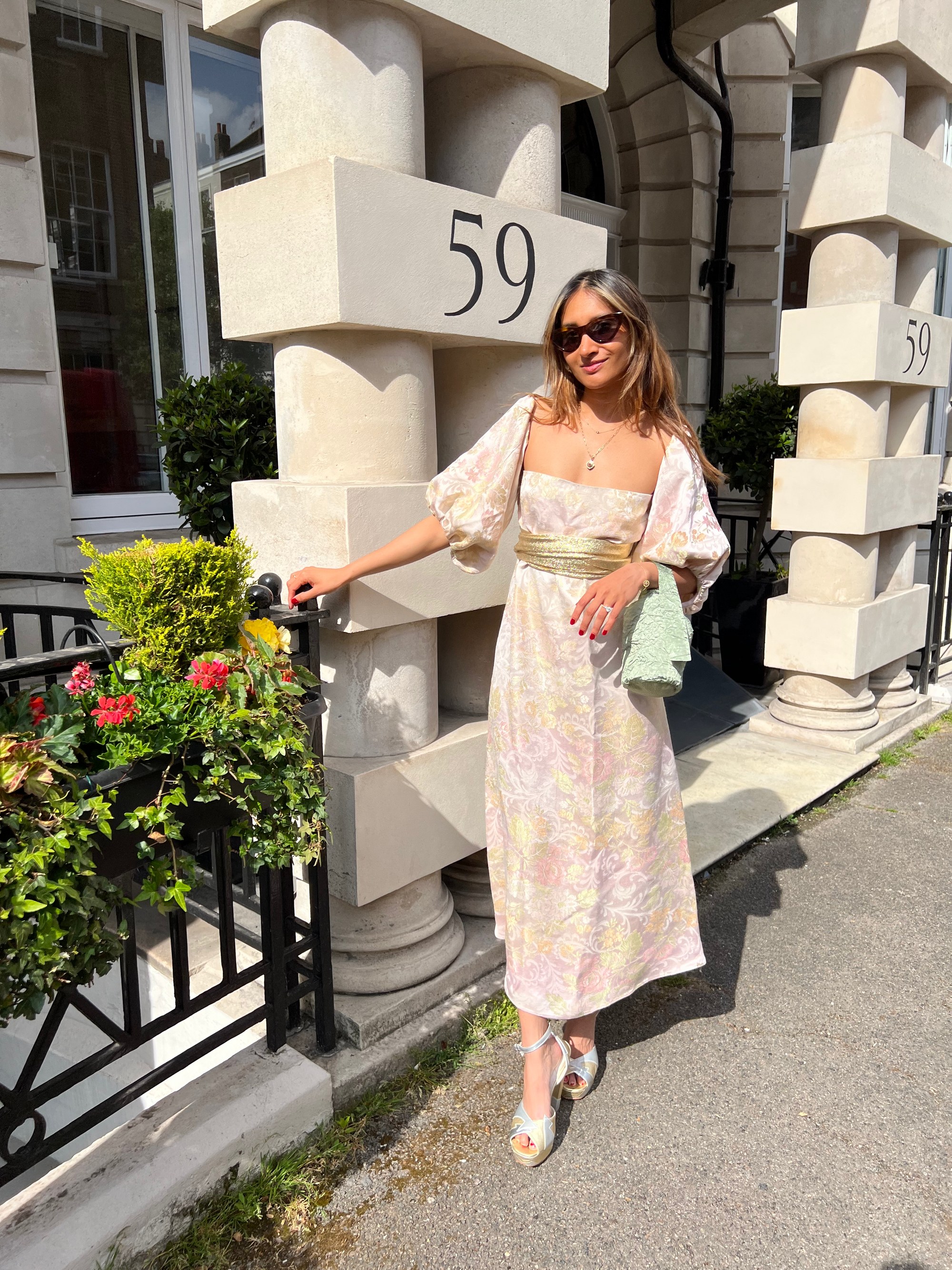 Rapid Fire Round:
Favourite item in your closet?
I really love my patchwork Jarina Jacket ( named after my mum) they are also currently stocked on freepople USA & UK as well as being in the regent street store which makes it even more special!
Must follow Instagram account?
My most saved account is probably @moonomens – it just seems to always say exactly what you need at exactly the right time!
Any books, shows, podcasts inspiring you right now?
I am very heavily pregnant at the moment, so have loved reading Your baby, your birth – would recommend to any other expecting mums and also listening to their affirmations.
My most listened to podcasts are probably : Deliciously Ella, Wardrobe Crisis, Modern Wisdom & NBC dateline for when I have a busy day of sewing!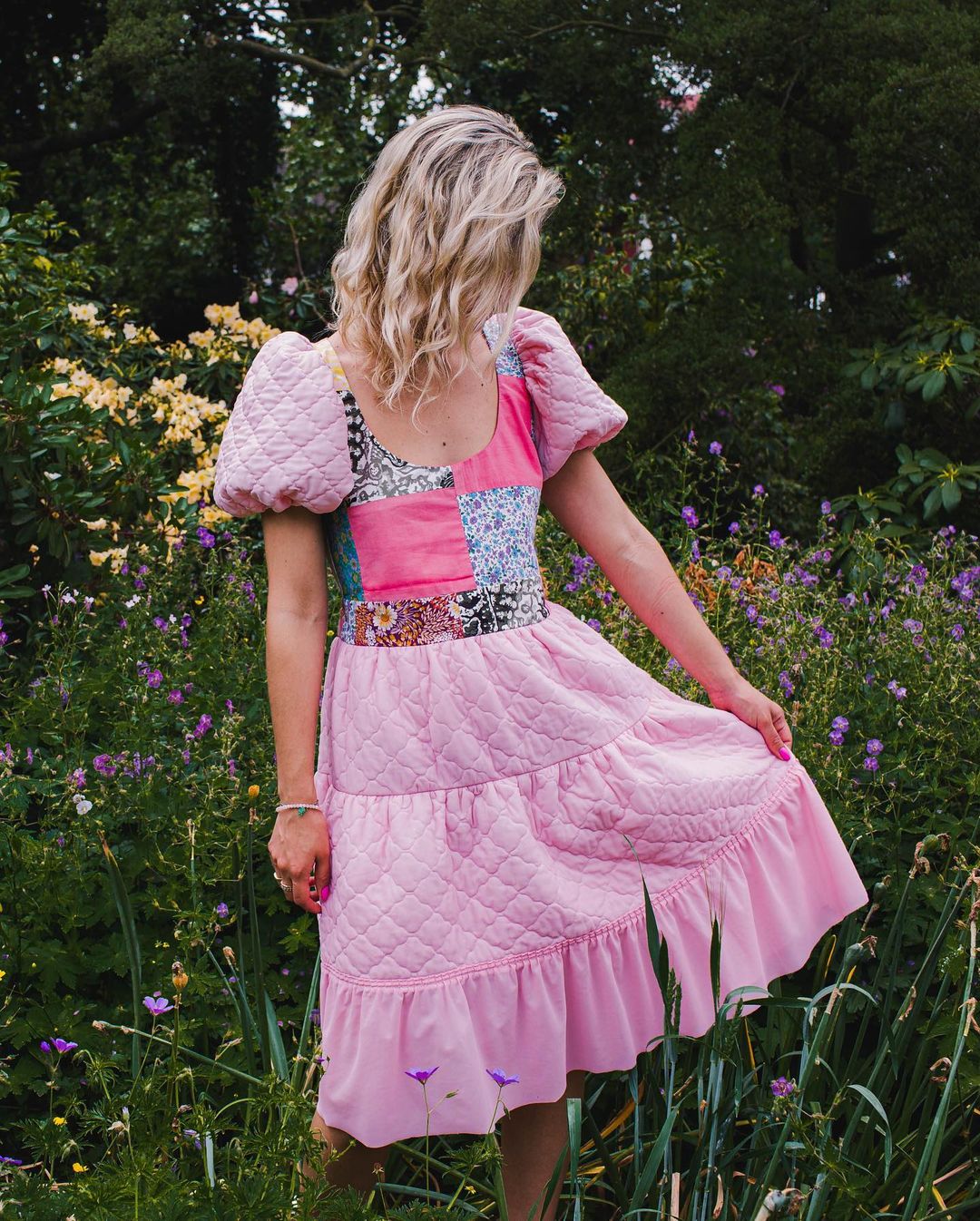 Click here to rent the By Rotation x Freya Simonne edit on the app now!
---