Introducing London based independent brand Jakke, a true example of a female founded brand who's killing it in the fashion game. Founded by Nina Hopkins, Jakke is a cruelty free and animal friendly brand, which can easily be spotted by its bright colours and bold prints. We spoke to Nina about her inspiration behind the brand, entrepreneurship and her favourite Jakke pieces.
You can now rent Jakke coats on the app & spot them in our Holiday Pop-up, starting from as little as £7 per day.
Tell us about Jakke and how the brand came to life.
The idea for Jakke came after a number of years working as an outerwear designer for the high street. I saw a gap in the market for an affordable, luxury faux fur brand and in 2015 Jakke was launched. I wanted to create a brand that would bridge the price gap between the High street and High end whilst using the best quality faux fur and without compromising on style.
Initially, my love for animals inspired me to create a brand built around cruelty free materials and processes and as time progressed, my customers also began to want a more sustainable product, which encouraged me to explore new and exciting fabrics and technologies.  Most of our outwear is now made from recycled plastic bottles and moving forward we are  also looking into vegetable based fibres.  We have also increased our product offer by introducing knitwear, raincoats; puffer jackets and dresses, all made from vegan, sustainable or "less harmful" fabrics.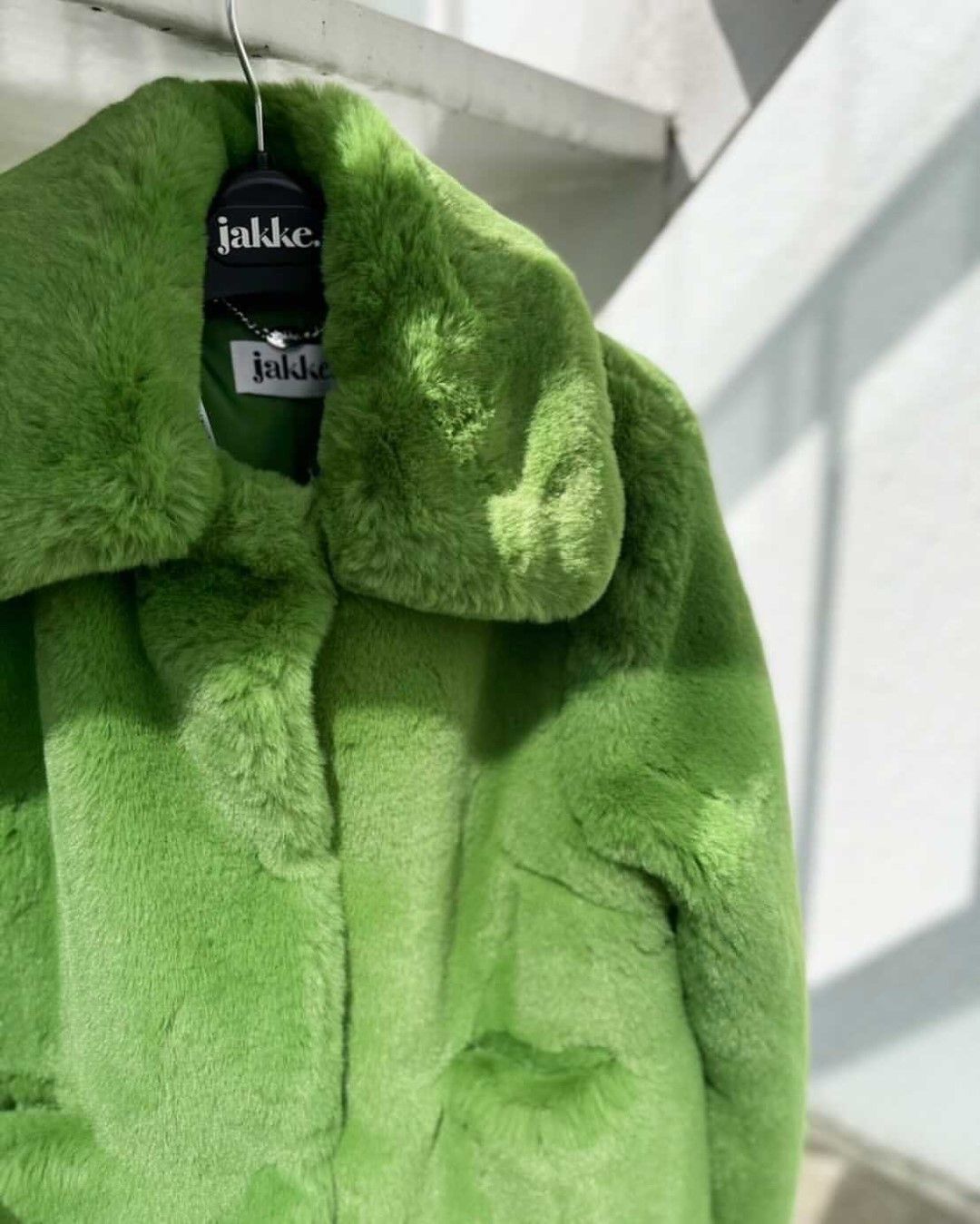 Favourite memory since starting your brand?
There are so many wonderful moments, but I'm incredibly proud of my brand now being stocked in Harvey Nichols and soon to be in Selfridges.
If you had to describe your brand with 5 words, what would they be?
Vegan, sustainable, colourful, luxurious, affordable.
Best piece of advise you've received and would pass on to a young entrepreneur?
Don't be afraid to ask for help.  People are generally kind and will want to help you.  Moreover, outsource jobs that you cannot do yourself and stick to what you are good at.

Why have you decided to join the #RotatingRevolution?
At Jakke we believe in slow fashion, buying fewer pieces that last forever – which is why clothing rental made sense for us. Our jackets and clothing are made to last, with quality and sustainable materials front of mind. Because of this, it made sense for us to join the #RotatingRevolution to extend our product lifecycles.

Favourite item in your closet?
A checkerboard dress from the upcoming Pre-spring 22 collection – I haven't taken it off since it arrived into our studio.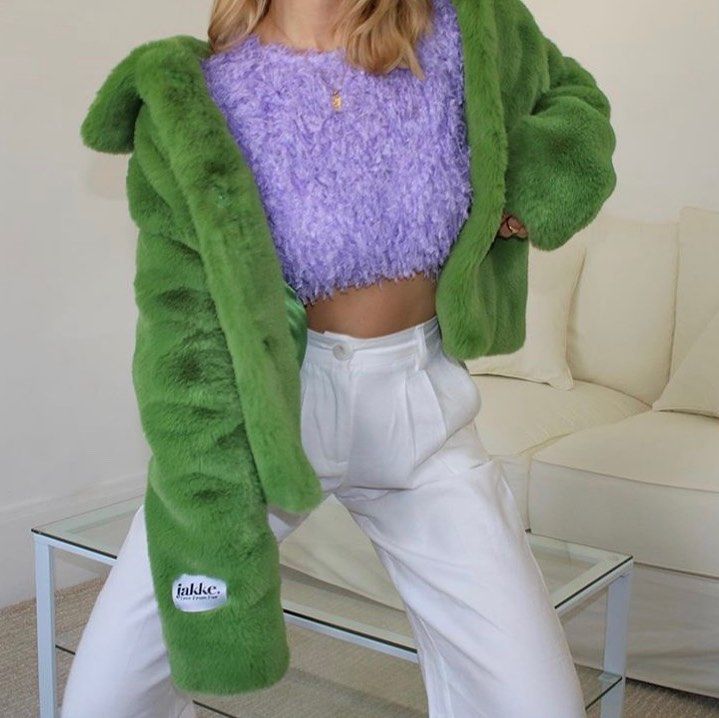 What's on your festive wishlist this year?
I love a nice scent so it would have to be perfume although I'm quite fussy so this is usually a treat to myself.
Any books, podcasts or shows inspiring you right now?
Sadly I don't have time to read much anymore. At the moment I'm listening to the podcasts Sustainably influenced, How to fail and Diary of a CEO.
If you could rent anyones wardrobe, whose would it be?
Tracee Ellis Ross. I'm obsessed with her and her wardrobe!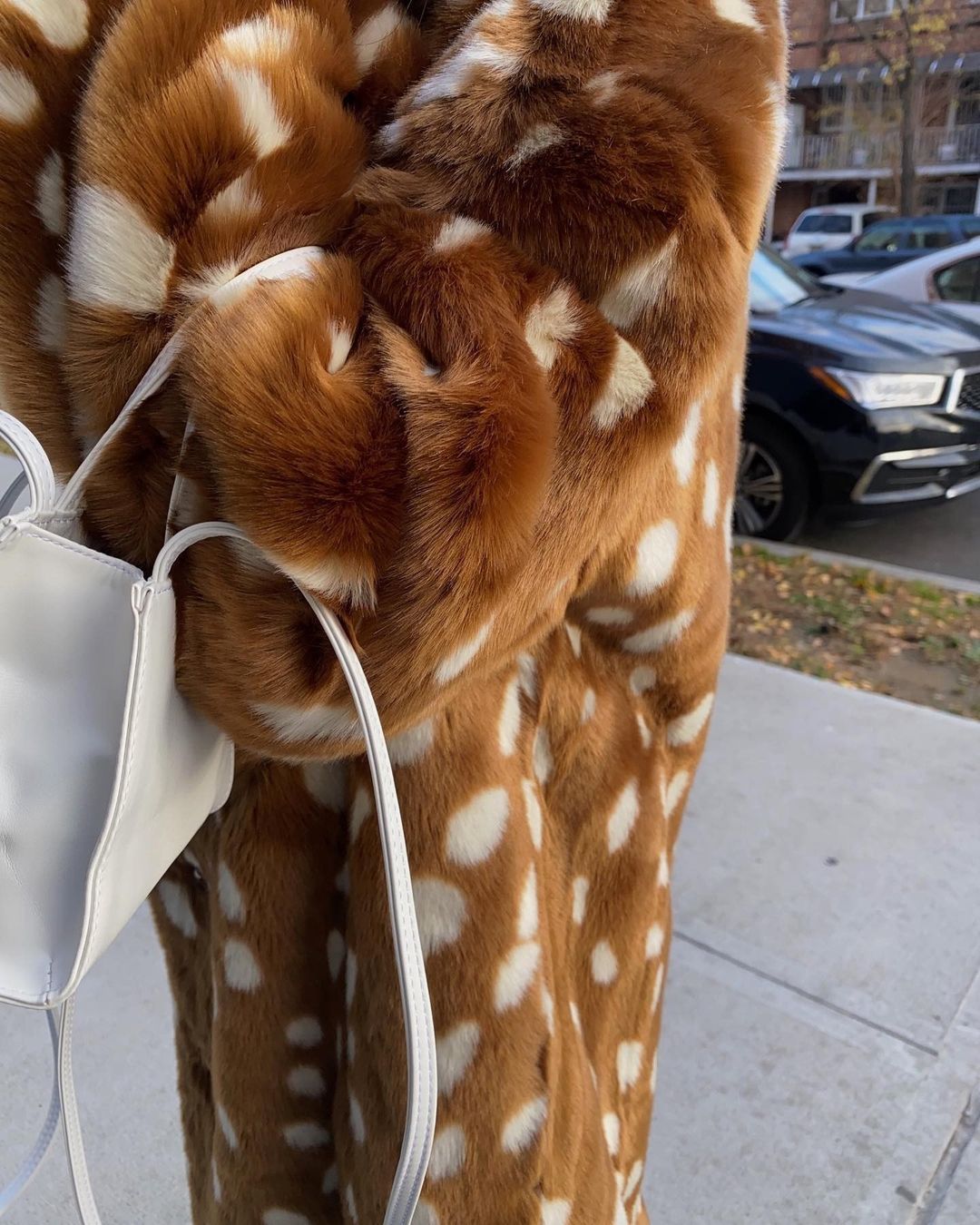 ---