Meet Pia Lindsay, the Founder of the New York based luxury brand. We visited Pia's studio (and her super cute puppy) in FiDi to see where the magic happens.
Head to the app now to rent Pia Lindsay Studio.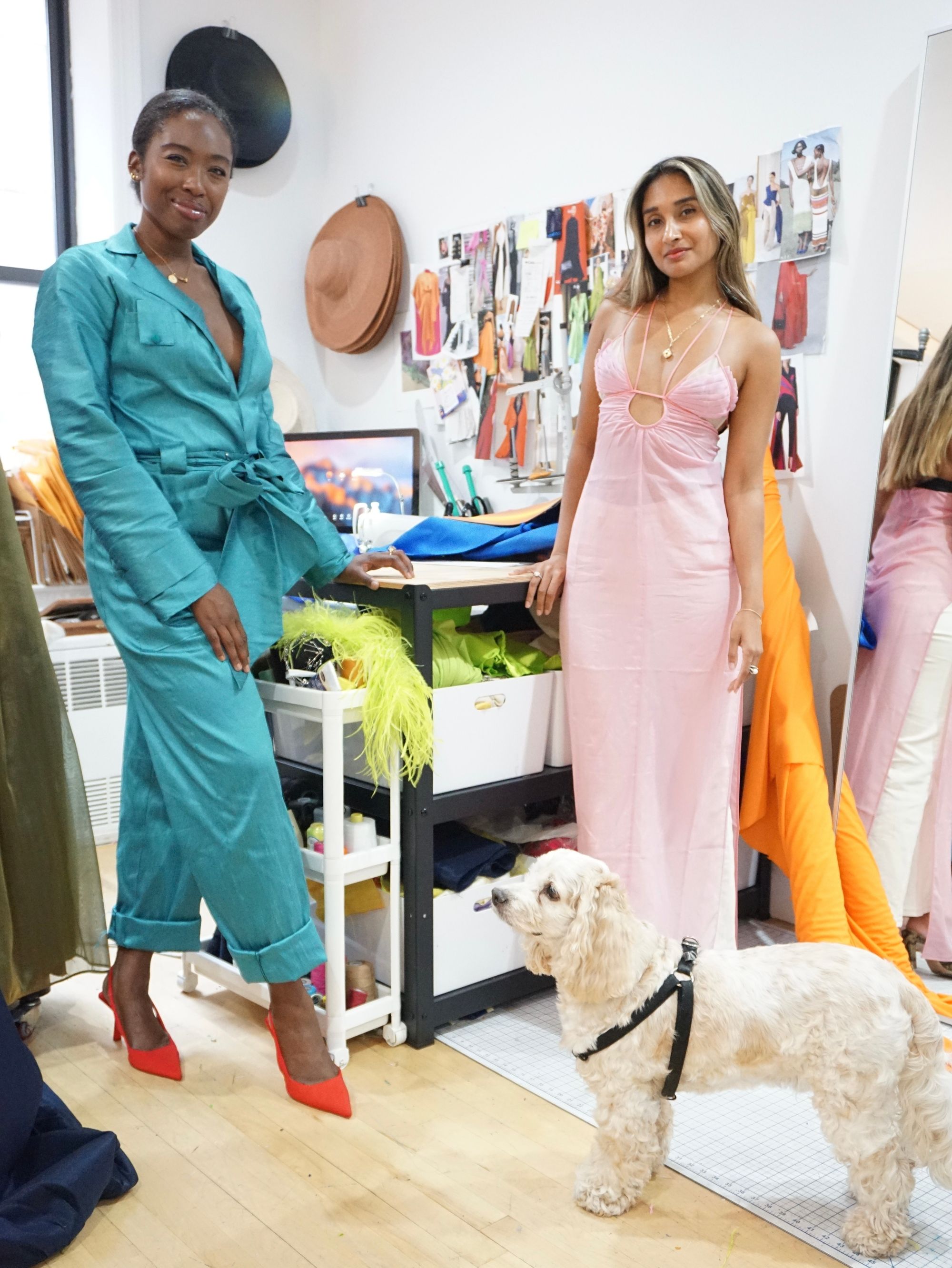 Tell us about Pia Lindsay...
Pia Lindsay Studio exists to create sensible luxury clothing with a timeless appeal, directed towards a client with a strong sense of self. It is dedicated to creating a new idea for the future of fashion through thoughtful designs and the elimination of fast fashion trends and ideas.
If you had to describe your brand as a person, who would it be?
Modern chic, someone who isn't afraid of little drama in her clothes!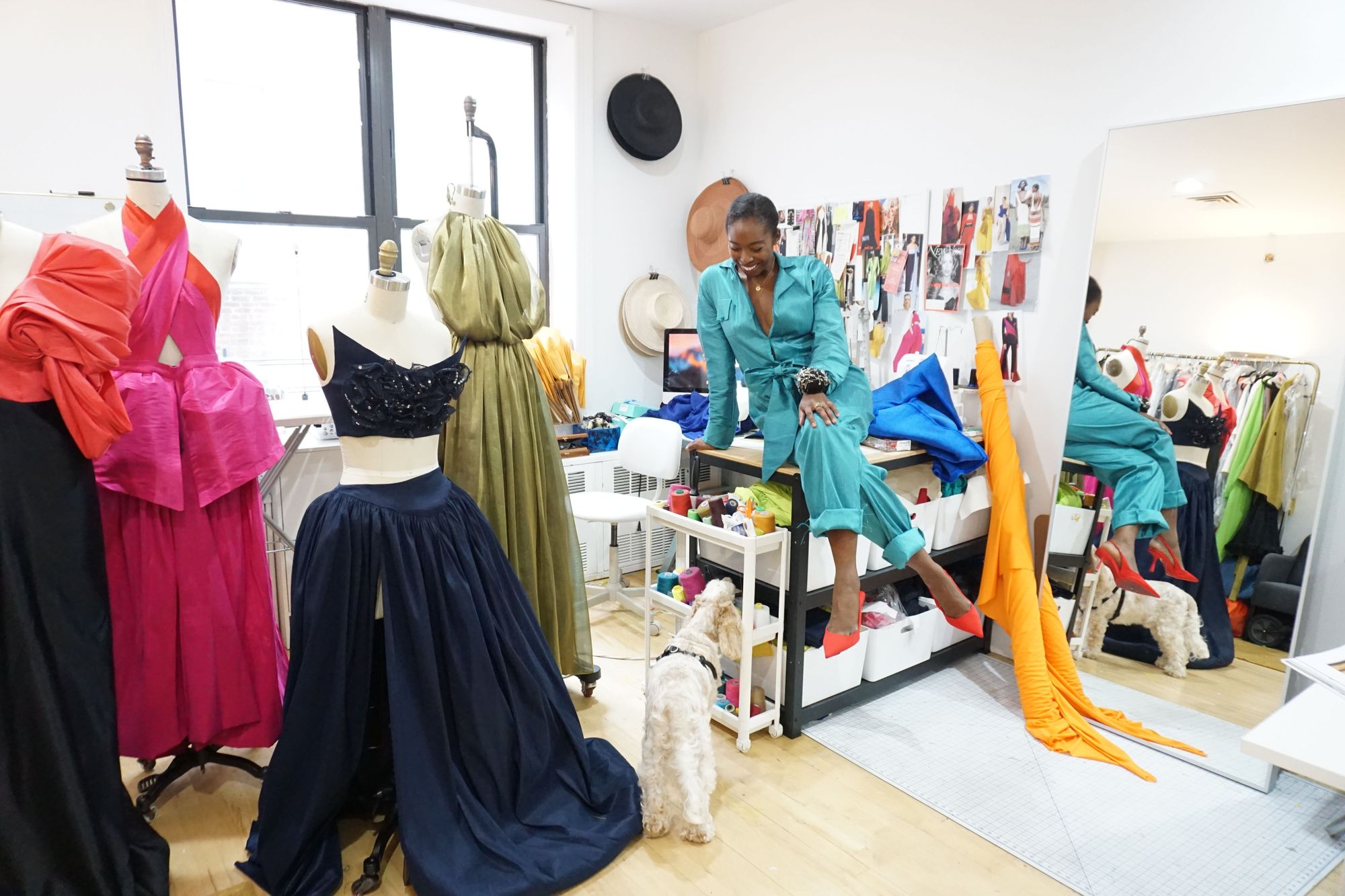 Best piece of advice you've received & would pass on to a young entrepreneur?
Networking is so important. It's also a great way to build a community and share experiences.
Favourite memory since starting your brand?
My favorite memory is when I saw Angelica Ross wearing a custom Pia Lindsay Studio gown hosting the parade on national television. This was an impactful moment for me because it was the first time I was known as a brand.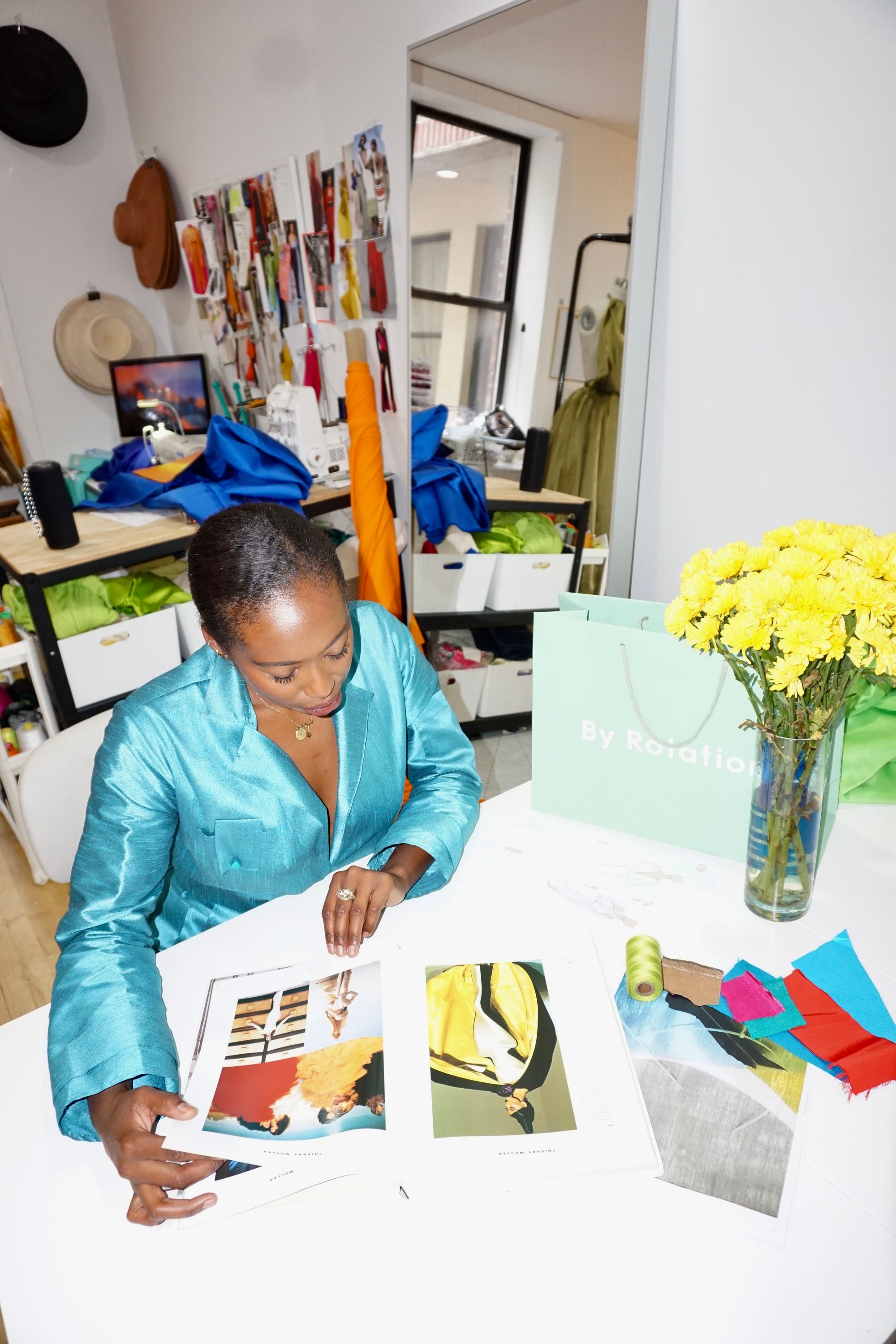 Rapid fire round:
All-time favourite dinner spot?
Oh! that's tough! Planta Queen 👑
Any books, podcasts, or shows inspiring you right now?
I've been watching a lot of home improvement shows lately. 'Instant Dream Home' and 'Hack My Home' have been my favorites. While I'm working/creating I'll watch Schitt's Creek. It's always a good laugh!
Most treasured item in your wardrobe?
My Alexander McQueen leather laser cut leaf cropped jacket with gold buckles. This jacket was one of the last pieces he created before he passed away.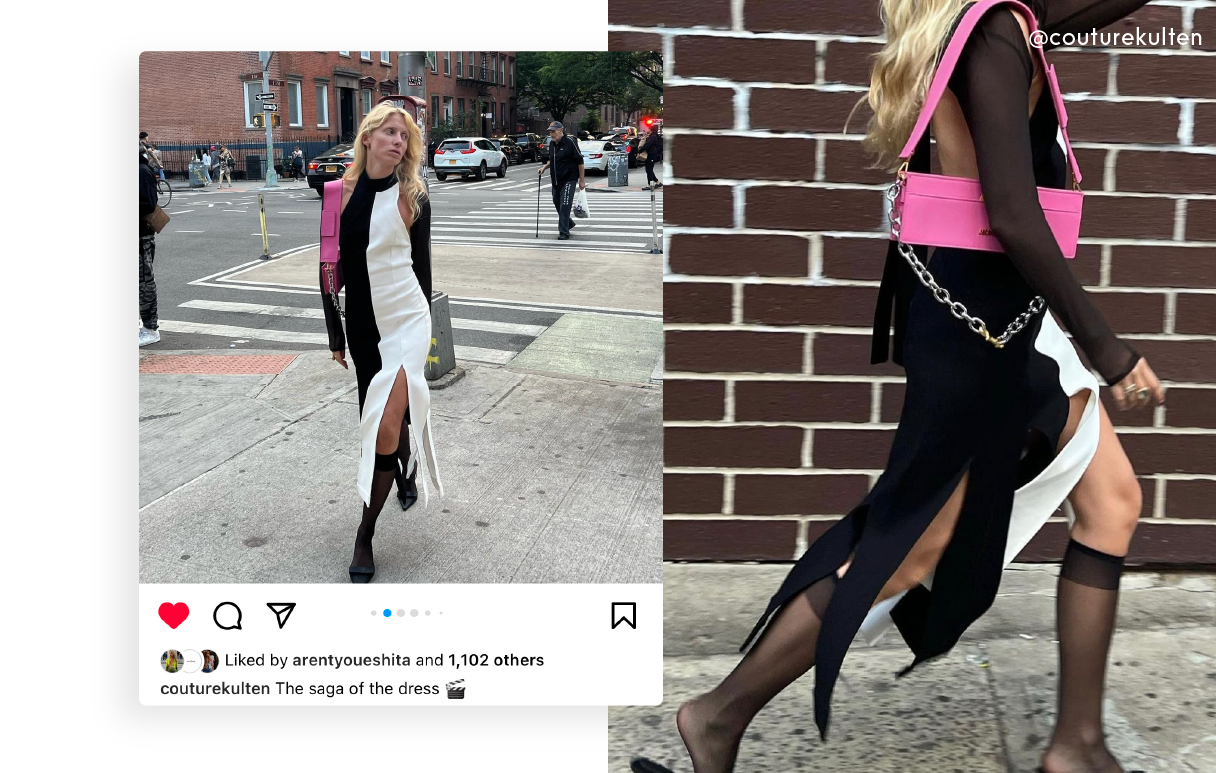 Rent Pia Lindsay Studio on the app now.
---