To further understand the ethos and values of their brand, Rare & Fair invited us to speak to Prairie Yooprasert from Tohsang Cotton Village, one of their incredible textile producers based in Thailand.
Using circular production methods, they create sustainable cotton and naturally dye their fabrics using local plants. The cotton village values skilled artisans and creates jobs for those in the local community - it is an oasis of true ethical and sustainable production.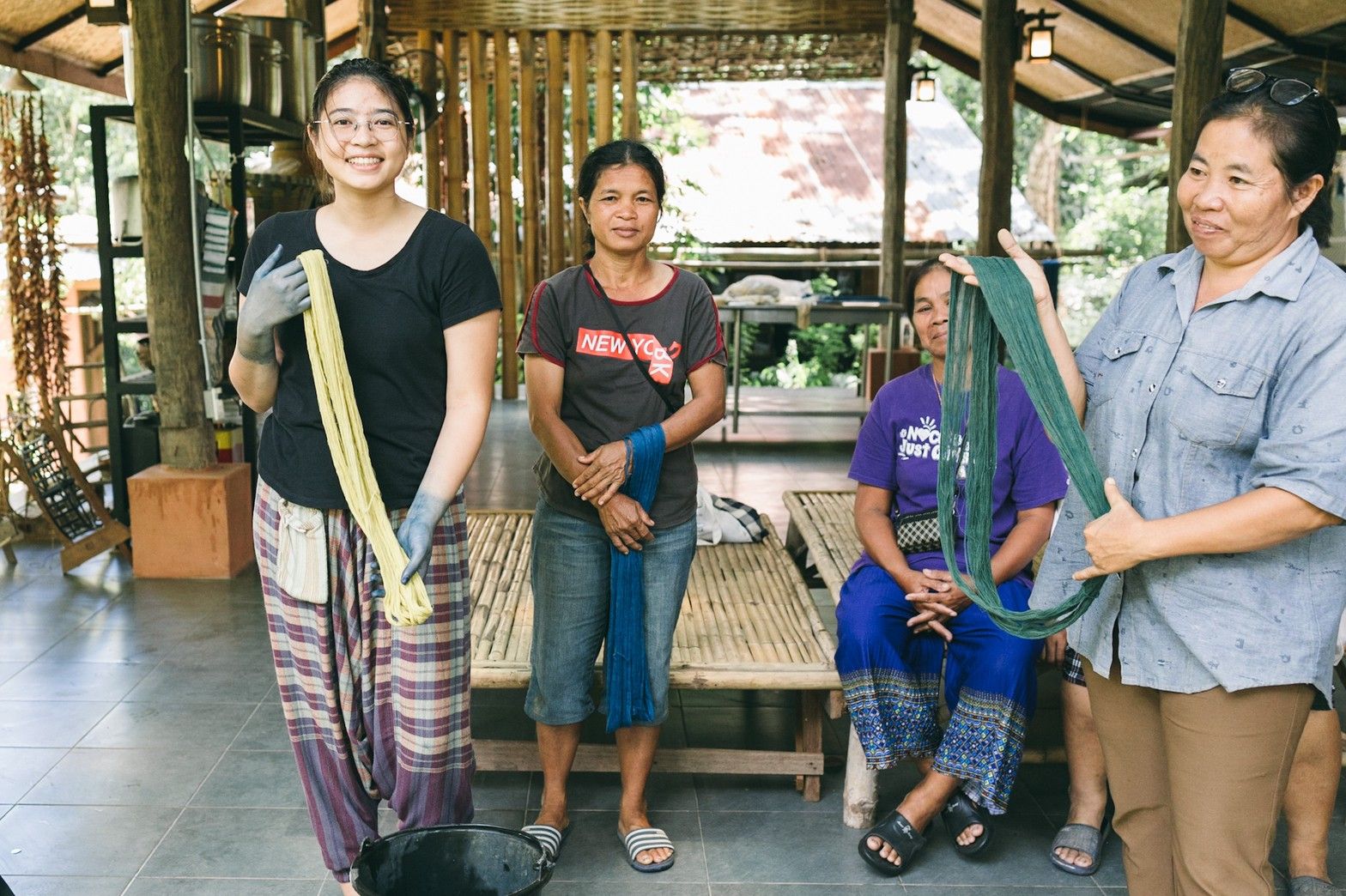 You were educated in the USA, what inspired you to return to your home region in Thailand?
I was educated in the States from a young age and as time went on I realised I was losing my connection to my Thai heritage. I was trying to find ways to be connected in the US with Thai culture but I had even lost the ability to speak the language so I felt a real yearning to return to Thailand to connect with my roots.
So Tohsang Cotton Village really grew from your journey to find yourself and reconnect with your home?
In a way, yes! It was never really an end goal of mine to create Tohsang Cotton Village, but over the years as I stayed with the communities I realised that there was a lot more to the story of local cotton farming and weaving that I felt needed to be told, so things just seemed to snow-ball very quickly!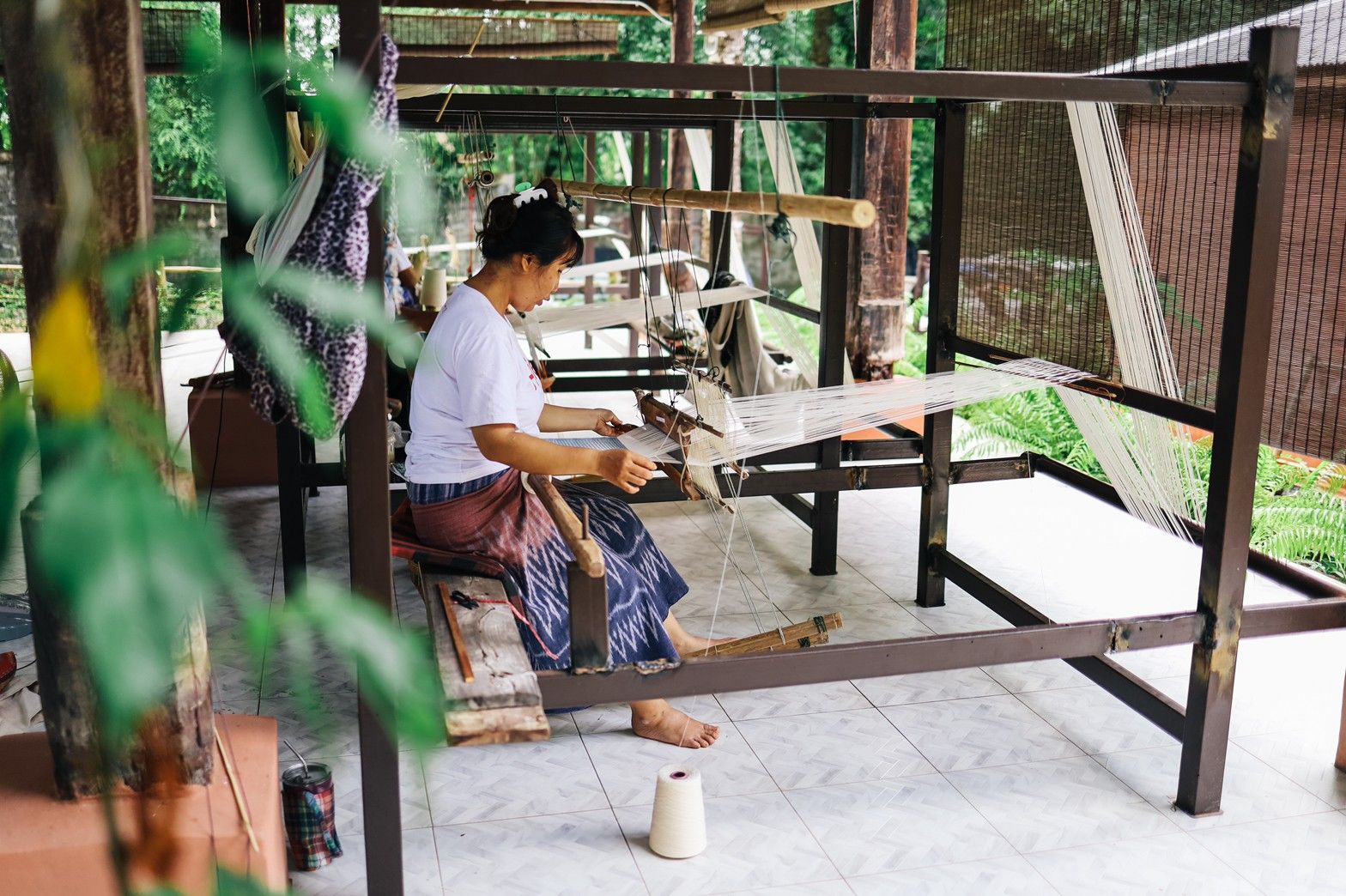 Tell us a little bit more about Tohsang Cotton village and what you are trying to achieve?
The business stems from our passion to conserve the culture and traditions of natural textiles and weaving in the region. We are also keen on supporting the growing of natural cotton, as this area along the Mekong river offers the perfect environment for cotton to be grown naturally and sustainably.
Your Cotton production is based on the earth's natural cycles, as you grow based on seasonal river water levels or create colours based on natural-dye abundance. What advantages and challenges does this process bring?
Yes, that's right. As we do not use any irrigation in the production of our cotton it is entirely dependent on the river and so there's a lot of different factors that come it to play. We rely not only on the river to water the cotton crop but also to fertilise it. The Mekong is incredibly rich in silty nutrients and so every time it floods it deposits new nutrient rich soil.
Lately we have experienced increasing and more severe droughts, lower rainfall and the building of a new dam in Laos has led to lower river levels. This obviously has a massive impact on the cotton growing communities if their fields do not flood. This year has been particularly bad and some communities have not been able to produce any cotton. This makes us very concerned for the future of the region.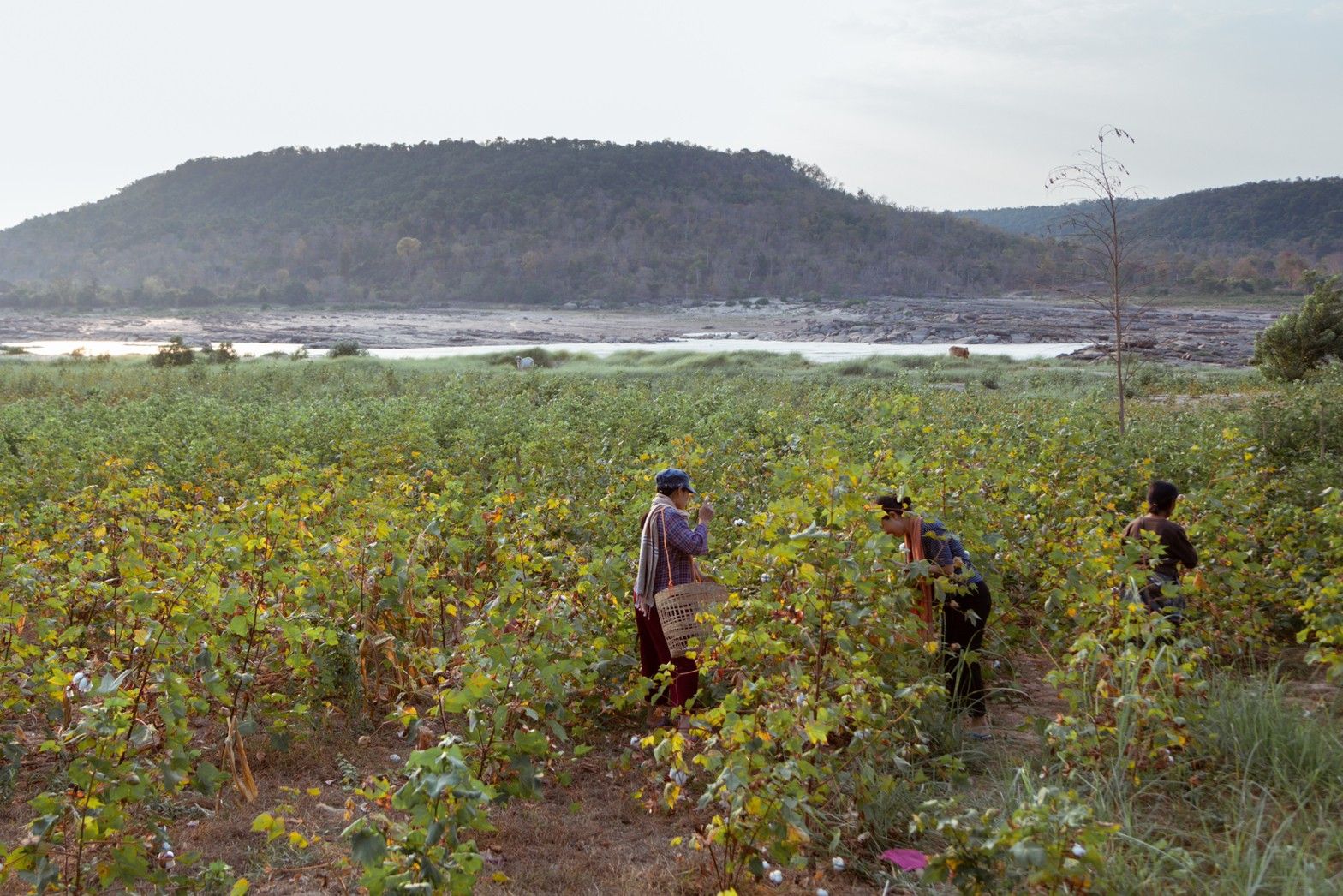 What advantages come from partnering with an international brand like Rare & Fair?
We're so grateful to partner with Rare & Fair as not only are they showcasing the fabrics of the region but they also help us spread the overall message of sustainable living. A big advantage of partnering with Rare & Fair is how transparent they are, how much of a story they tell about the production of their fabrics and how much Tohsang Cotton Village as a producer is featured in their stories, it's great exposure for us and the Khong Jiem region.
What's your favourite Rare & Fair item you've collaborated on?
Well, I'm really proud of all of them, but the Cherrada Dress in Olive Green, that is particularly close to me due to the complexity of the dyeing process. The colour green is obviously everywhere in nature, but in natural dyes it's probably one of the hardest to create!  This piece was a particular challenge as we combined yellow from the Myrobalan herb with Indigo blue to create the olive green. This was the first time for me combining these two natural dye ingredients, it was a challenge but also incredibly rewarding at the same time to see the beauty of the final piece.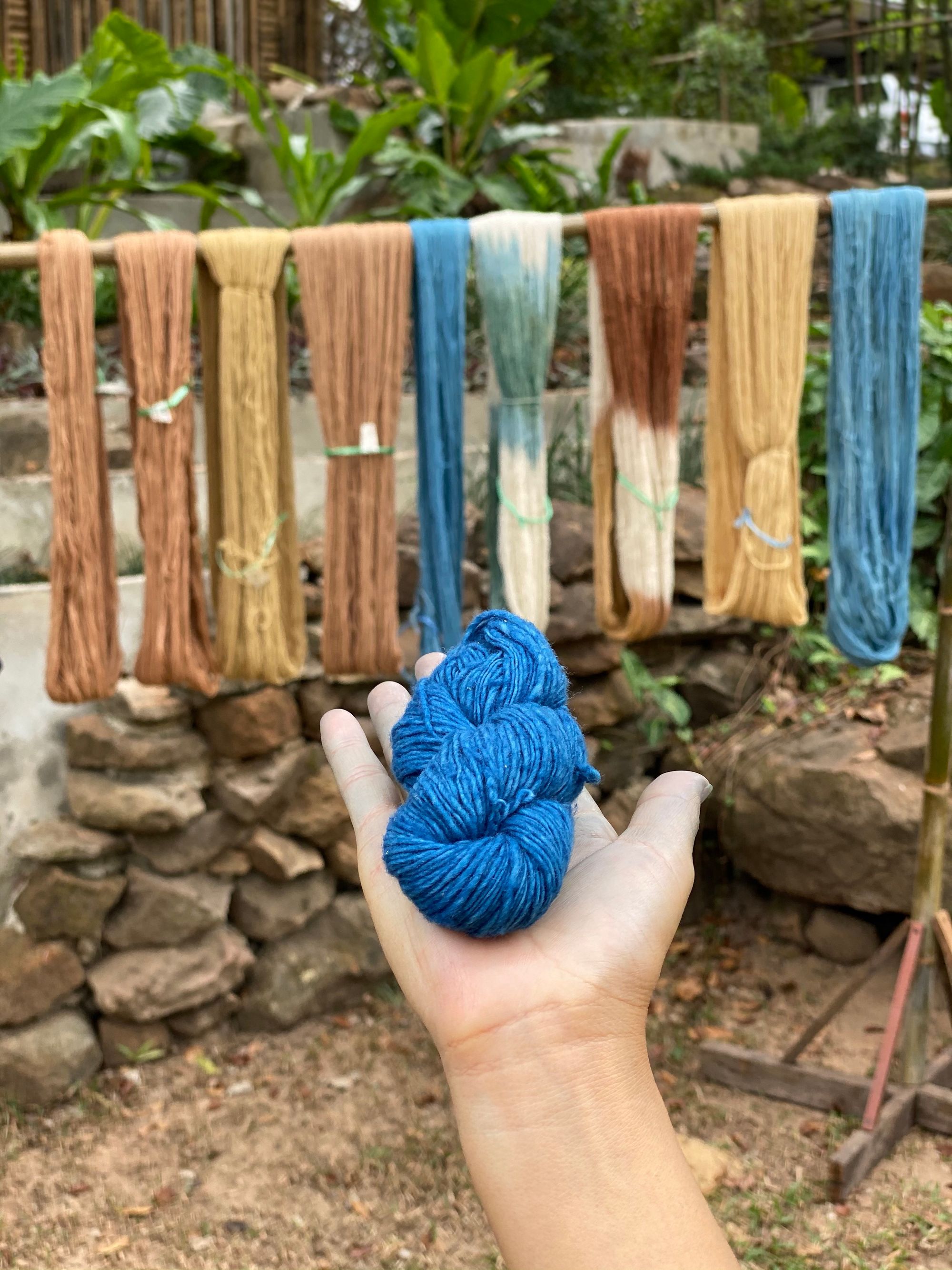 To find out more about the Tohsang Cotton Village visit their Facebook page and the Rare & Fair website.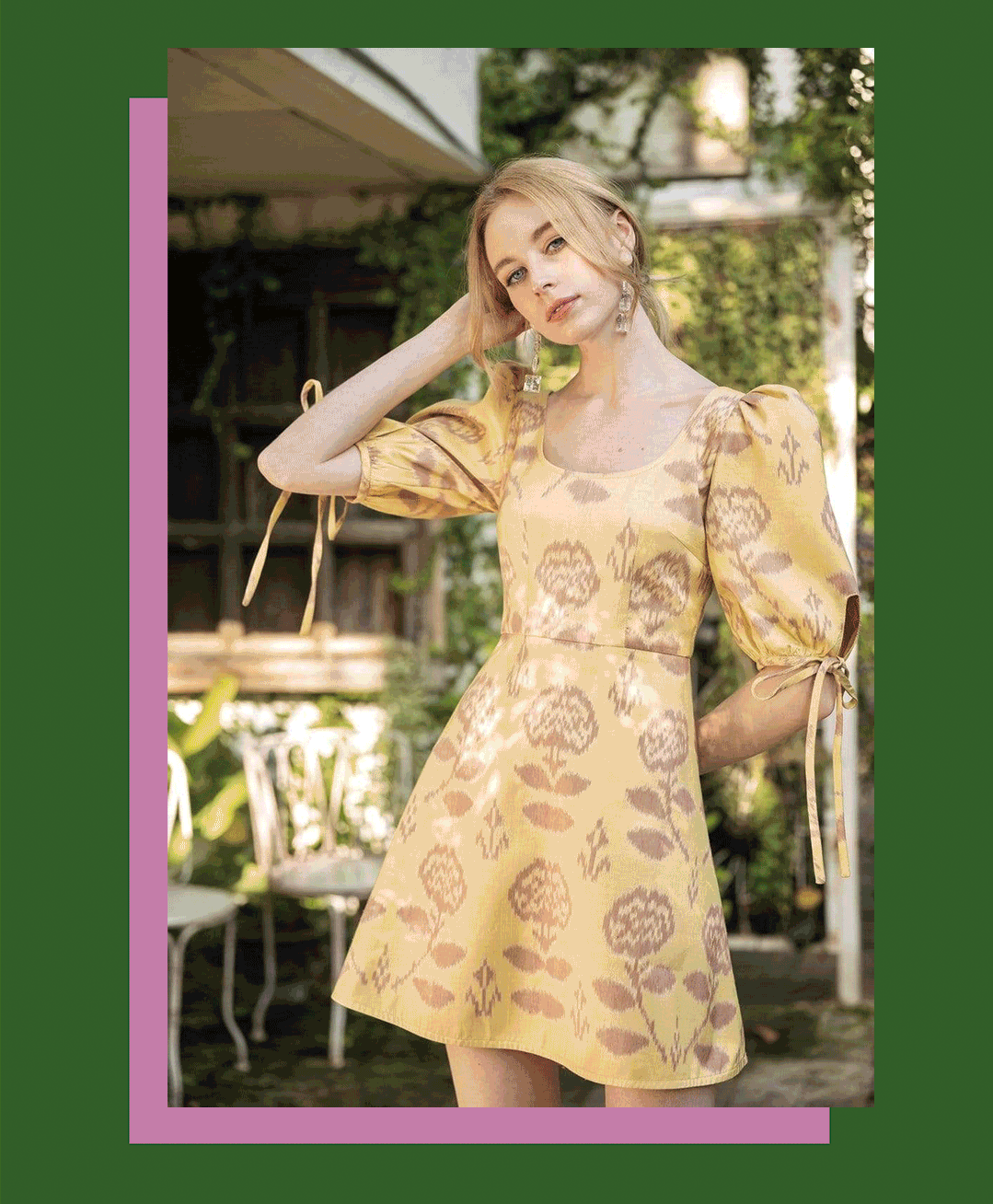 Rent Rare & Fair on the By Rotation app here.
---