We are thrilled to introduce our latest brand collaboration with sustainable accessories brand bag brand Roop. The Manchester-based boutique label, started by Natasha Fernandes Anjo less than a year ago, makes unique tied furoshiki bags out of surplus fabrics. The playful scrunchie-style bags have
quickly reached a cult status with each weekly drop selling out in a matter of moments, so we are excited to announce that we have worked on four By Rotation exclusive styles that will be available to rent only on the app.

The designs come in four deadstock satin colours inspired by our brand colours and named after inspiring eco-warriors; the Jane (Goodall), the Natalie (Isaacs), the Sylvia (Earle) and the Wangari (Maathai).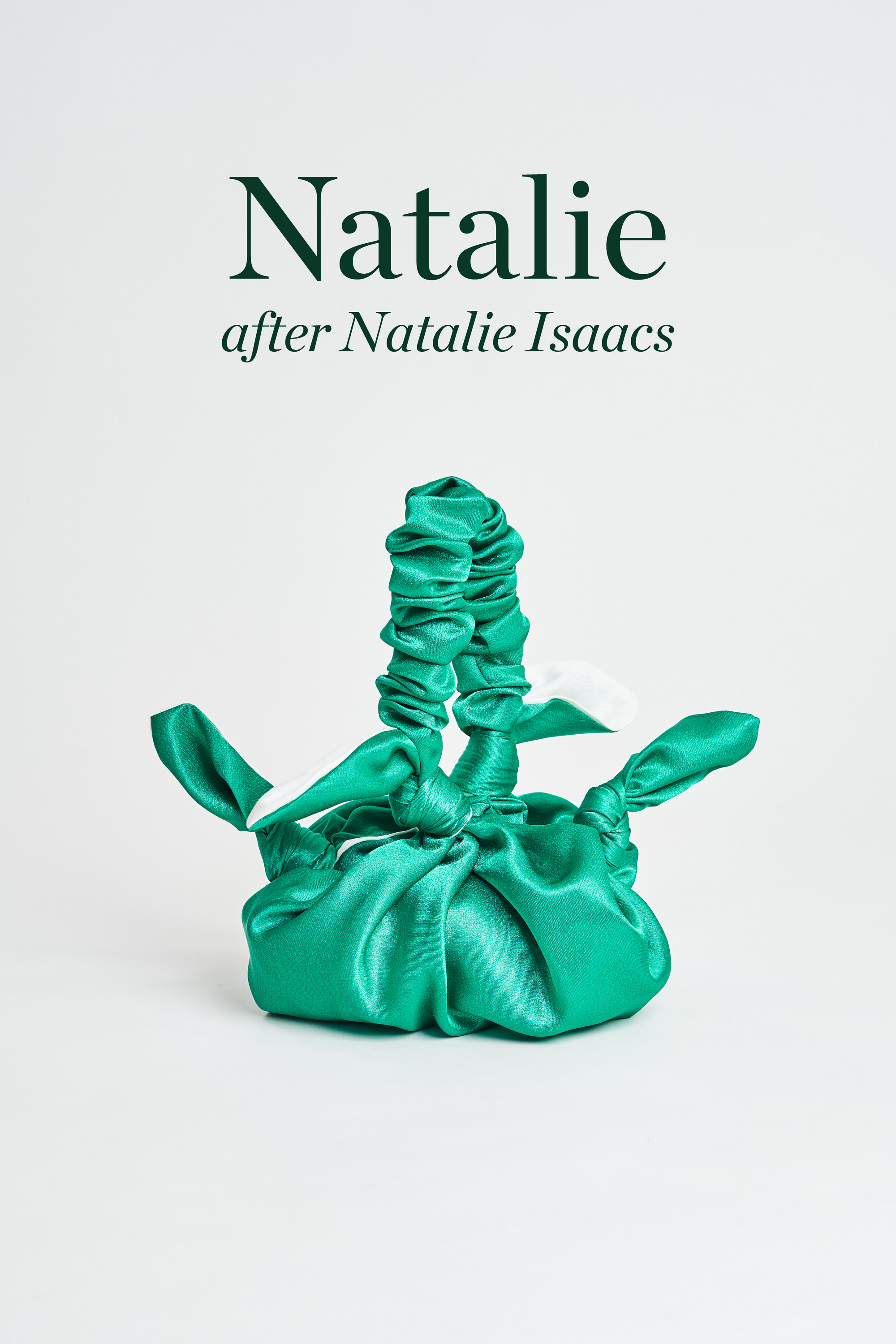 "I fell in love with Natasha's bags immediately. When we learnt that all of Roop's bags are made from dead-stock fabric and handmade by Natasha herself, we felt even more akin to the brand," Founder Eshita Kabra-Davies says of the partnership. "Through our collaboration, I'm extremely excited to share that Roop's sustainably-produced bags are also circular in consumption!"
As a peer-to-peer rental platform we've always been advocates for circularity and this collaboration felt incredibly organic. Roop founder Natasha agrees, "it's a perfect match and I can't wait to see my bags bring joy to lots of Rotators!" For Natasha renting pieces you love is a no brainer, "you get to try new things, save money and the planet and I'm glad my bags get to be a part of this genius as well as the future of fashion and our attitudes towards it."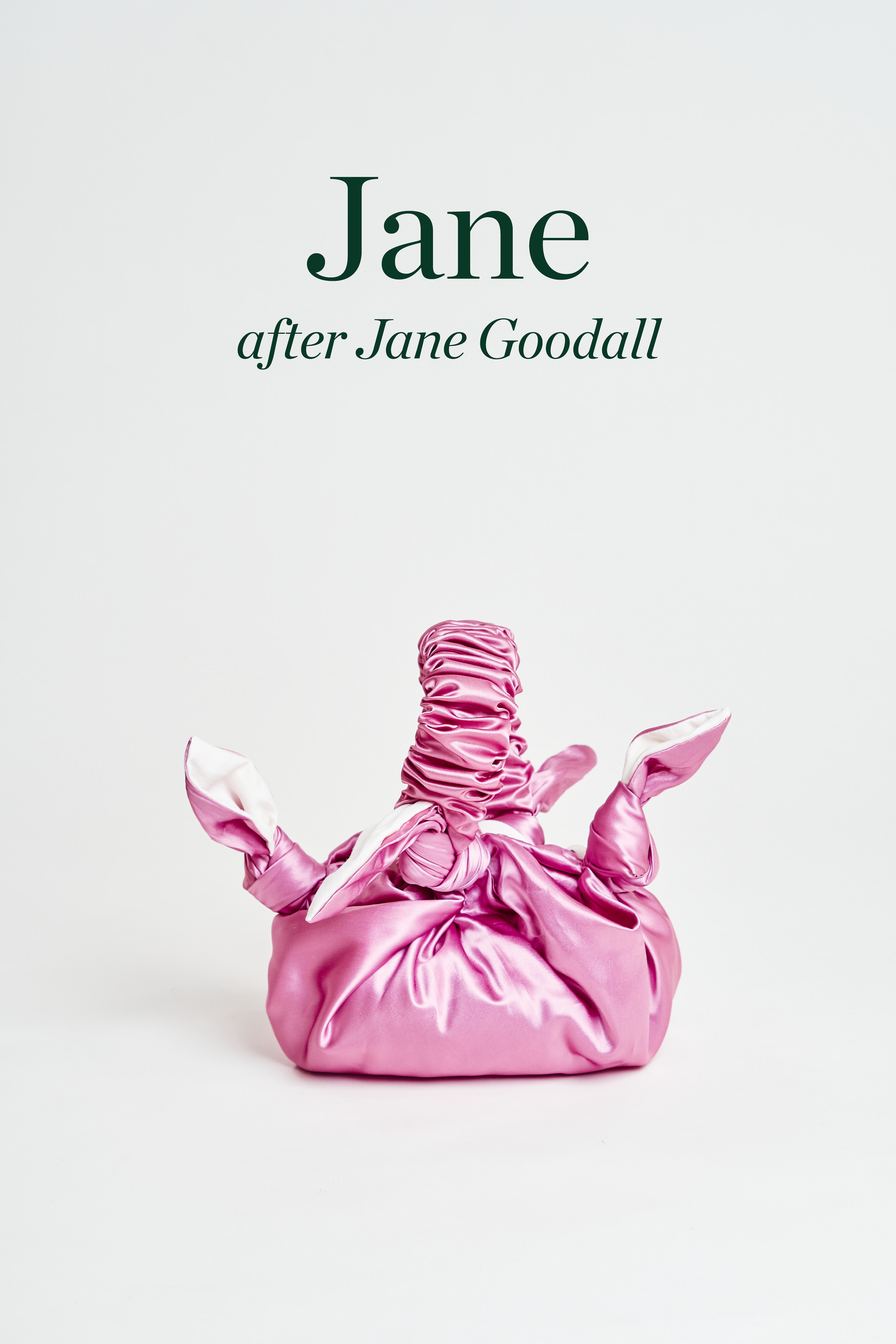 As our aim has always been to democratise fashion, prices are kept accessible with bags available to rent from just £5 for a two day minimum rental period (RRP £80).

As always, at the very heart of our business, lays our community of diverse Rotators and we'd love to see how you style the bags at home taking #RoopOnRotation! If you'd like to join our open casting call to loan the bag and snap a couple of photos with it, take it for a spin to your next socially distanced picnic or walk email us at social@byrotation.com and we'll get one to you!
Rent the By Rotation x Roop collection on the app here.

Take a peek behind the scenes to see how Natasha makes the signature bag:
---