Yesterday the By Rotation team, including Saffron (our official team mascot) visited Vogue House for the day to help all the wonderful girls get set up on the app.
We spent the day catching up with Condé Nast employees, helping them list their items on the app, chatting about all things fashion and sustainability and might or might not have had an early 3PM aperitif (we did)!
11AM: Saffron ready to start his first day working at Vogue House, patiently waits for his first meeting to start. He brought just a couple of bags from his collection to show off...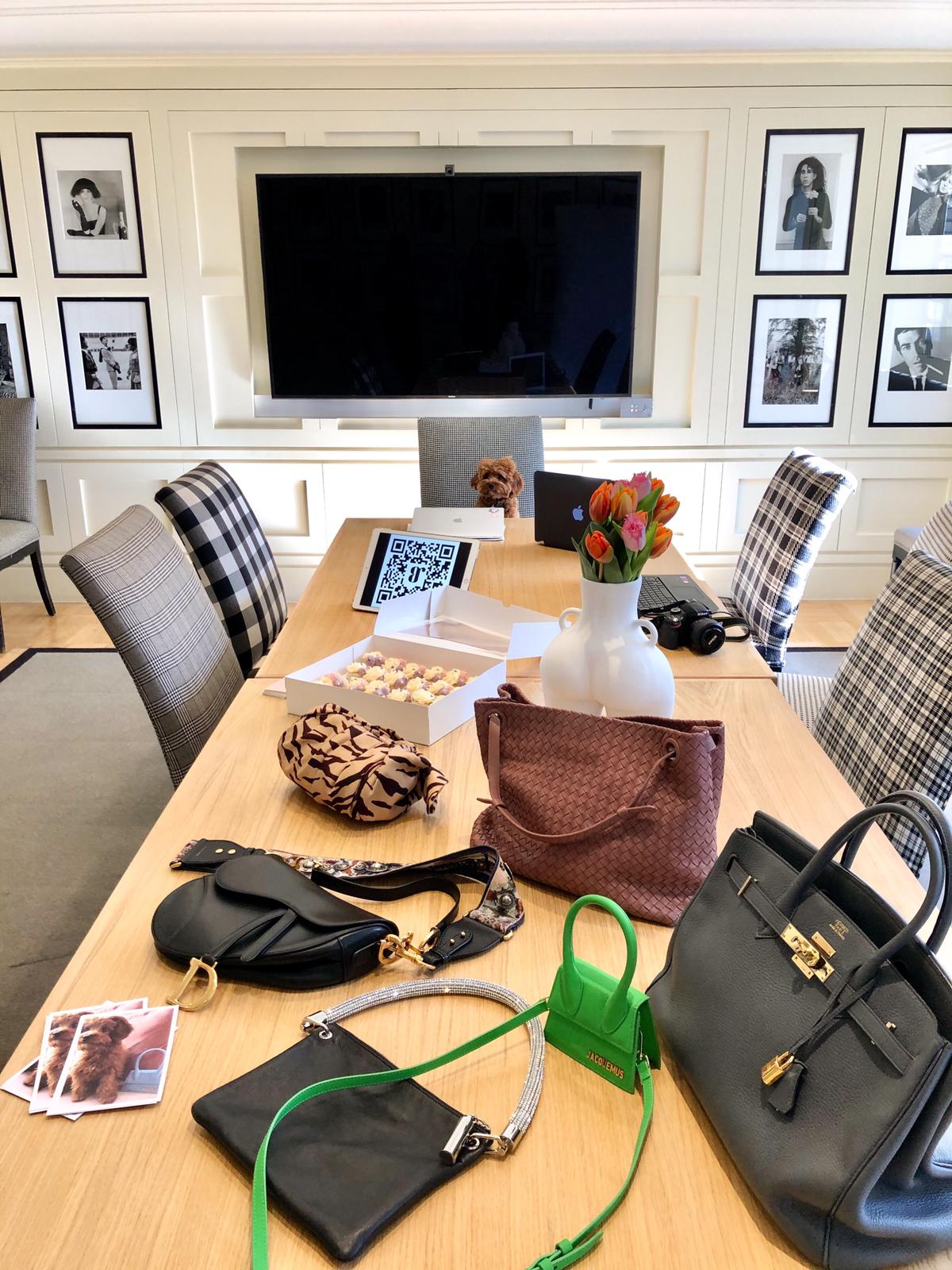 1PM: Whilst all the Condé Nast girls are busy meeting Saffron, the team helped upload and list their items on the By Rotation app by taking pictures in the outfits they had brought along, and setting them up with an account.

3PM: We finished the day off with an early aperitif. A major thanks to Bloom Gin & Ruby's of London for providing us with some well-deserved drinks and cupcakes.
Want us to visit your office & help list items on the app (and yes, we'll probably bring Saffron)? Drop us an email partnerships@byrotation.com for more information
---