If you've ever wanted to have a peek inside a Fashion Editor's wardrobe - this is your lucky day & the best part is ... you can borrow all her incredible pieces too. We spoke to Natasha Bird, Executive Editor at ELLE Magazine, about why she has decided to join the #RotatingRevolution & A/W trends she's excited to try-out by renting.  
Tell us about yourself…
I'm ELLE Magazine's Executive Editor (digital), and after almost seven years working in the luxury fashion industry, to say I'm style obsessed would be an understatement. I'm a complete magpie for beautiful, shiny things and so often have to persuade myself out of buying the latest hypey product. Currently I'm trying to convince myself that I don't need to own the crystal-embellished Prada 'Cleo' (I do though, I really do need it). I am lucky that, because of my job, I get invited to lots of fun fashion events and so have the occasion to wear my best pieces every now and then. But reality is that I am also a working mum of a toddler and most of the time go home to a chaotic house, to slip into loungewear and make another round of veggie spaghetti that will probably get thrown at me or the floor. So a lot of my favourite fashion items sit in the wardrobe unused for long stretches of time.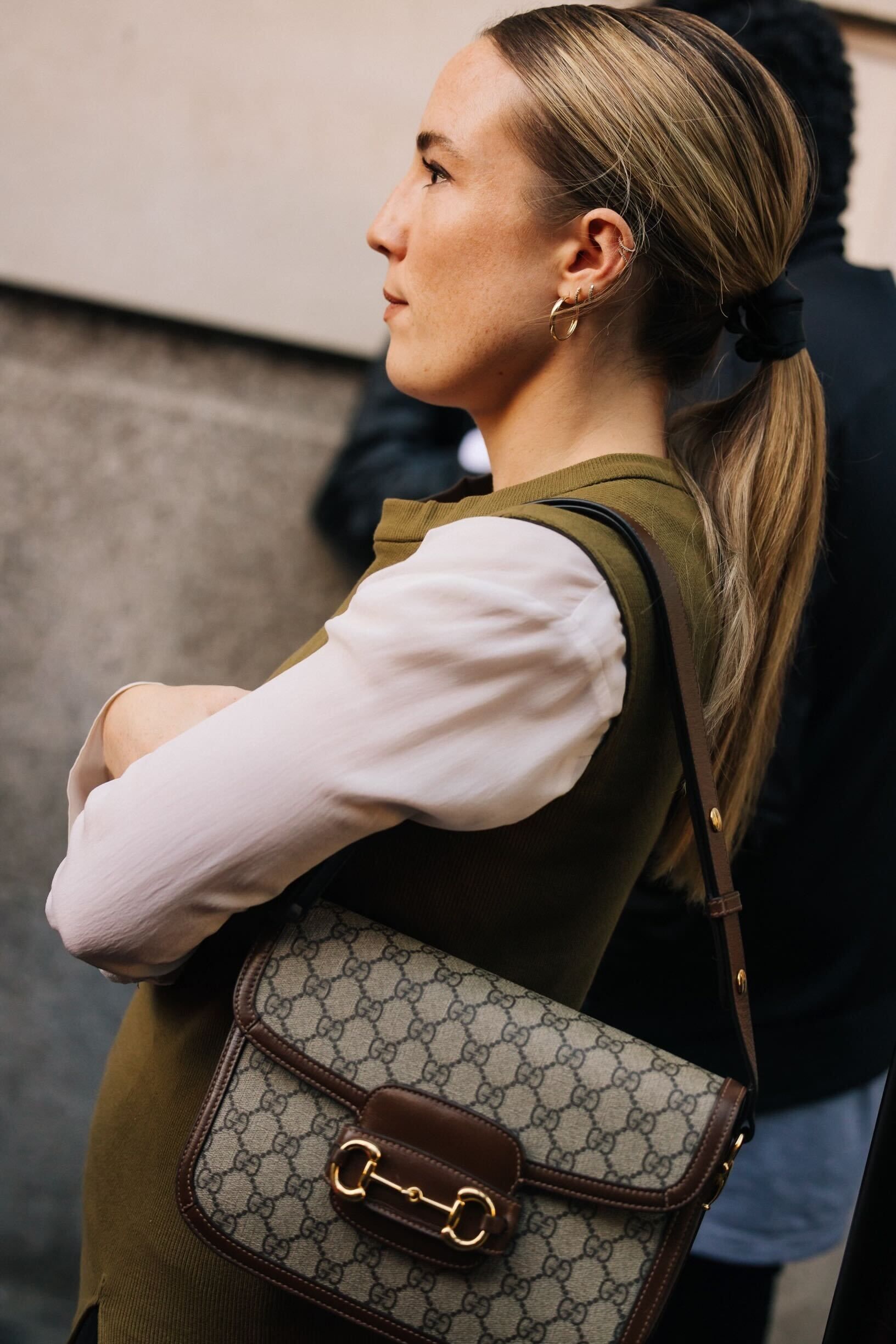 Why have you decided to join the Rotating Revolution?
Well firstly, because I fully believe that constantly buying new things isn't good for the planet or our bank balances. Especially as we enter the 'cost of living' crisis. So I have started renting or borrowing for events myself, instead of always buying more stuff. And secondly, it's sad to see some of the lovely things I own sitting around not getting used and I would love to think I could share the enjoyment of them.

Who's wardrobe would you love to see on the app?
I have a big range of fashion influences, when it comes to looking to other people for style tips. When I want to look professional I think of Jenna Lyons. When I want to make sure I look like I've got my finger on the pulse in the fashion industry, nobody is more inspirational than my boss Kenya Hunt, the Editor-in-Chief of ELLE. But I also quietly really love this Swedish influencer called Elsa Ekman. She's a mum of a kid a similar age, but her fashion sense is just really fun and glittery and exuberant and she reminds me that you can be a mum and still have fun, irreverent style.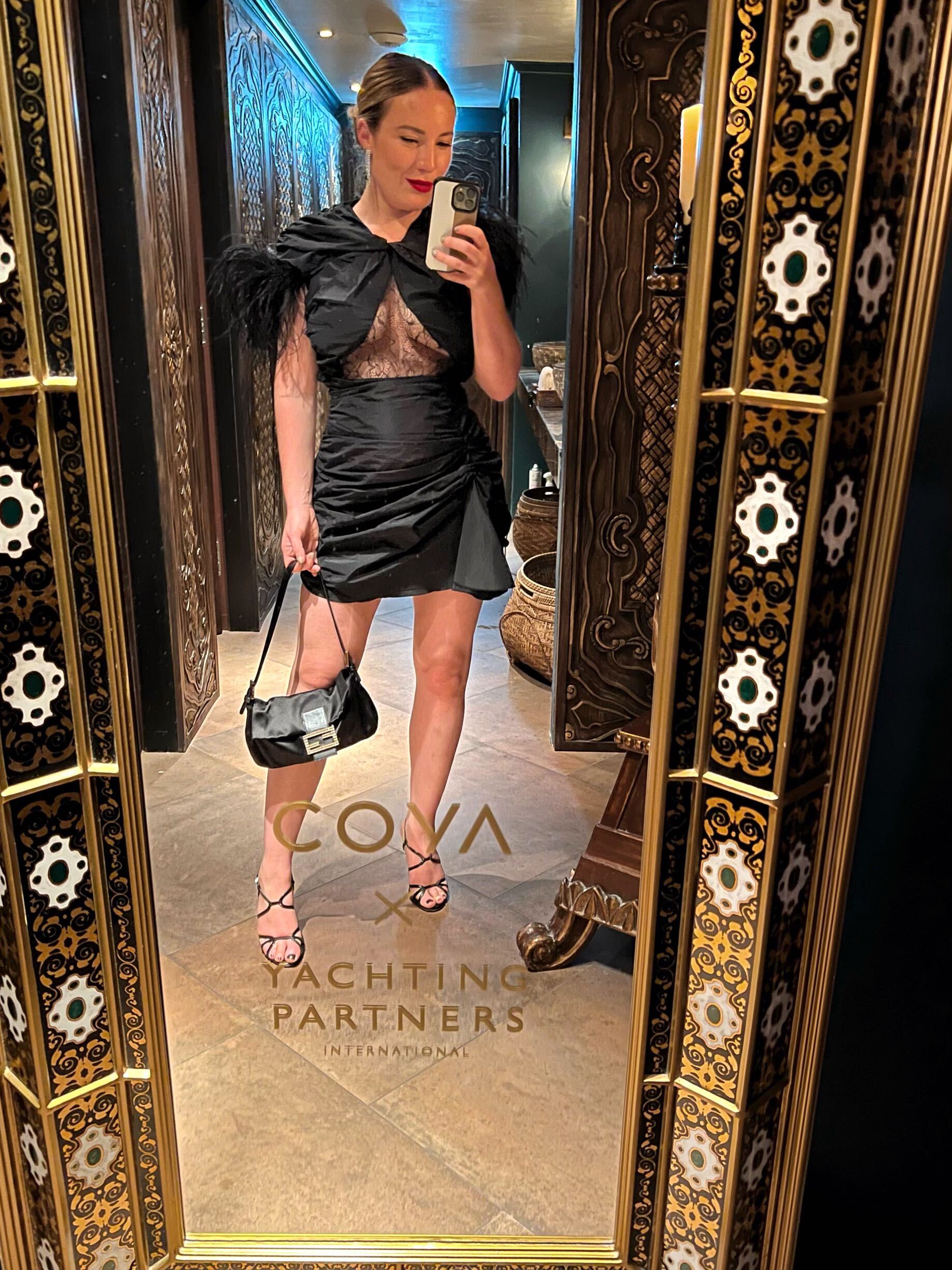 What's a wardrobe staple you would invest in & what's something you would rent, instead of purchasing new?
I invest in a lot of things, haha. A really good coat is always worth it. In real wool or cashmere or organic cotton. I also invest each year in a great pair of boots. I bought some LOEWE combat boots this year which I have already worn religiously. But for parties, for which I really want a new outfit or to be more playful than usual, I've got into the habit of always renting a great dress and bag.

What's a fashion trend you're excited to try-out by renting?
I would never normally be brave enough to do a cut-out dress, as I feel like I've crafted an image for myself that is more about tailoring, shirting, or more androgynous things. But Nensi Dojaka and Supriya Lele have changed my mind and made me want to give it a go in a way that isn't totally overtly sexy, and more just playful and fashion-forward.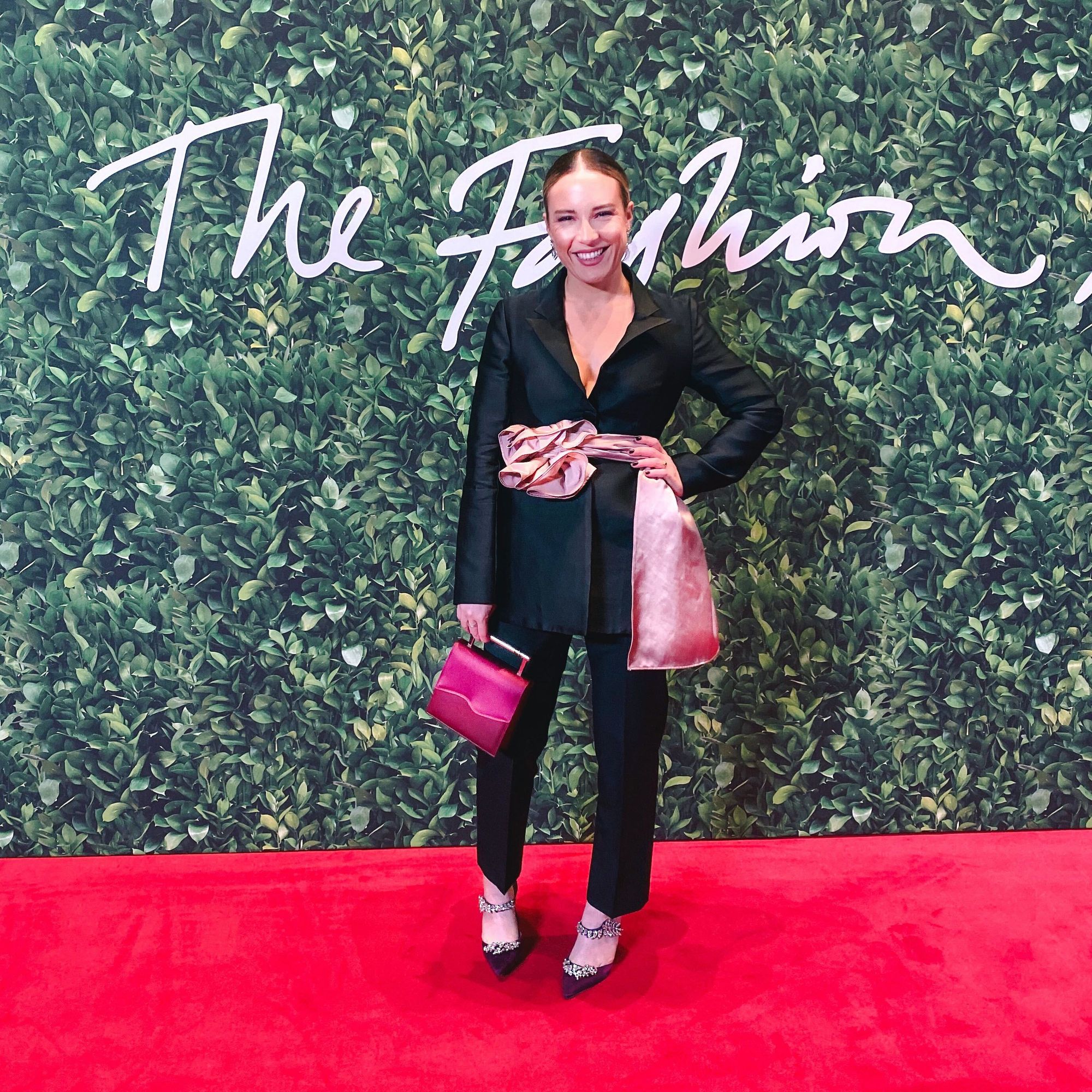 Do any of the pieces you've listed have any fun stories attached to them?
Some of my listed items have been at some great events. The Preen by Thornton Bregazzi dress I wore to a black tie dinner hosted by Bvlgari and I was sat just behind Princess Anne. The Jimmy Choo clutch bag has travelled with me a lot and been at parties all over the world. The Giambattista Valli glitter pumps went to a huge evening dinner at the Four Seasons in Tuscany before a celeb wedding I was lucky enough to go to. And then there are also stories that I just couldn't possibly tell you...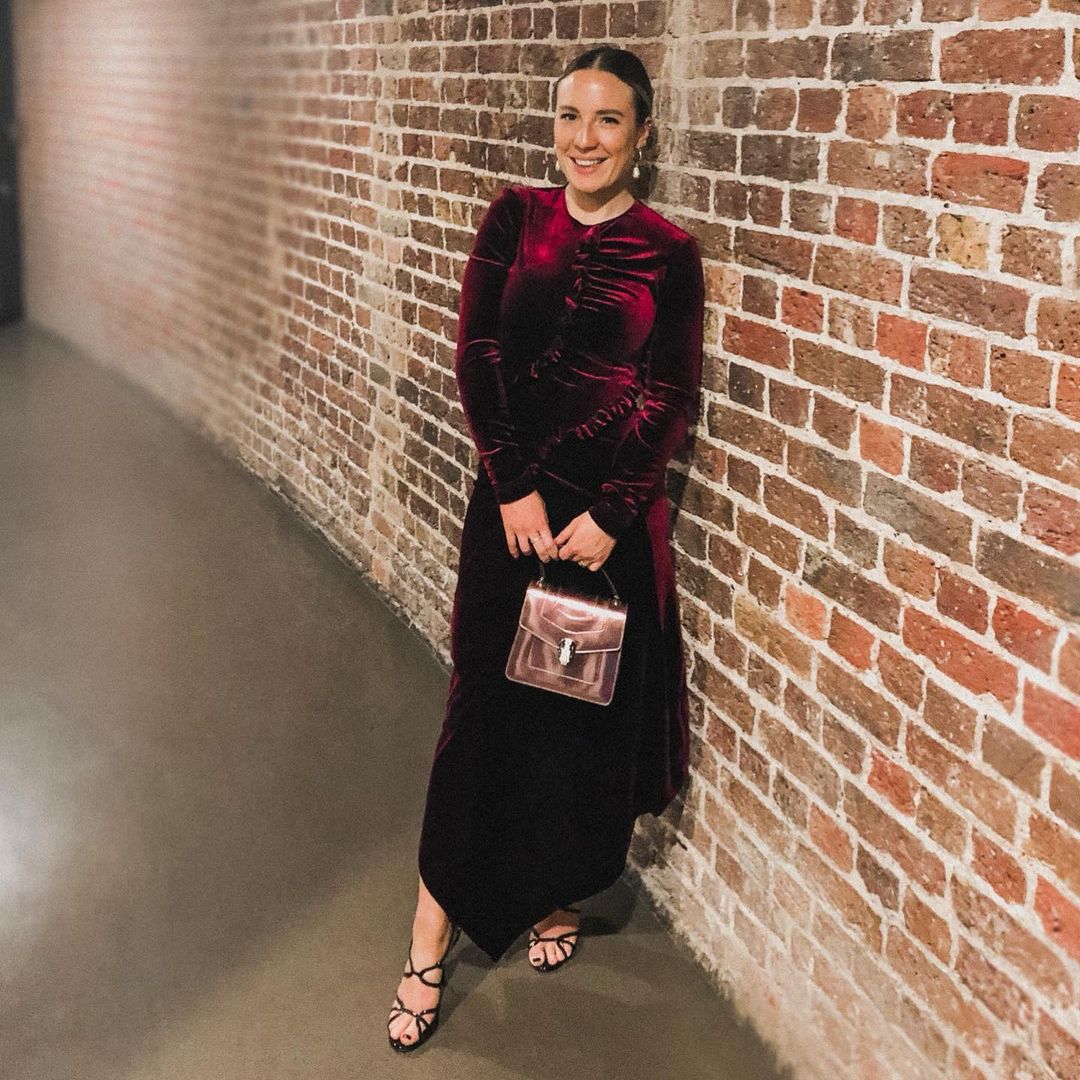 As you work at Elle, you must be surrounded by some amazing celebrity looks. What's an outfit you would love to see on the platform?
Ah yes, to be honest even just the ELLE team are a source of daily inspiration. And it's great to see what our fashion director Avril Mair and other ELLE stylists pulls together for celebrity cover shoots. I thought the cast of Black Panther looked wonderful in our November 2022 issue. But I am obsessed with former cover star Rihanna and would basically wear anything she wears. Wouldn't we all?

Working in the industry, have you found that people are becoming more open to sustainable fashion solutions in recent years?
Oh 1000%. I actually think it's at the forefront of the whole ELLE readership's minds. Our 'Best Sustainable Brands To Buy From' piece on the site is one of our best performers, and regularly converts to e-commerce sales. Our Best Fashion Rental Sites also regularly traffics well.
Head to the app to rent Natasha's wardrobe & follow her on the By Rotation app.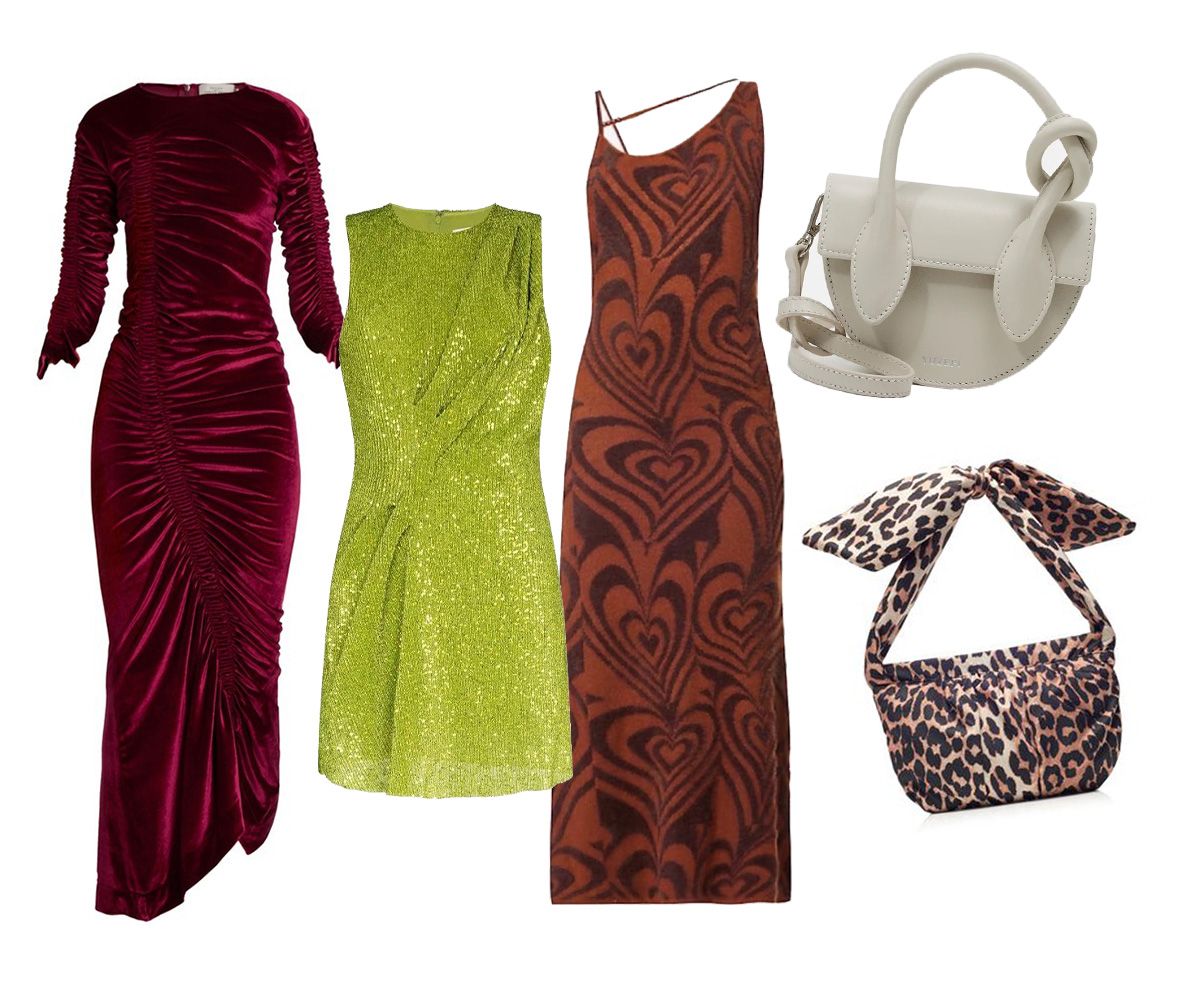 ---