We're excited to introduce our newest app feature: the Impact Scale!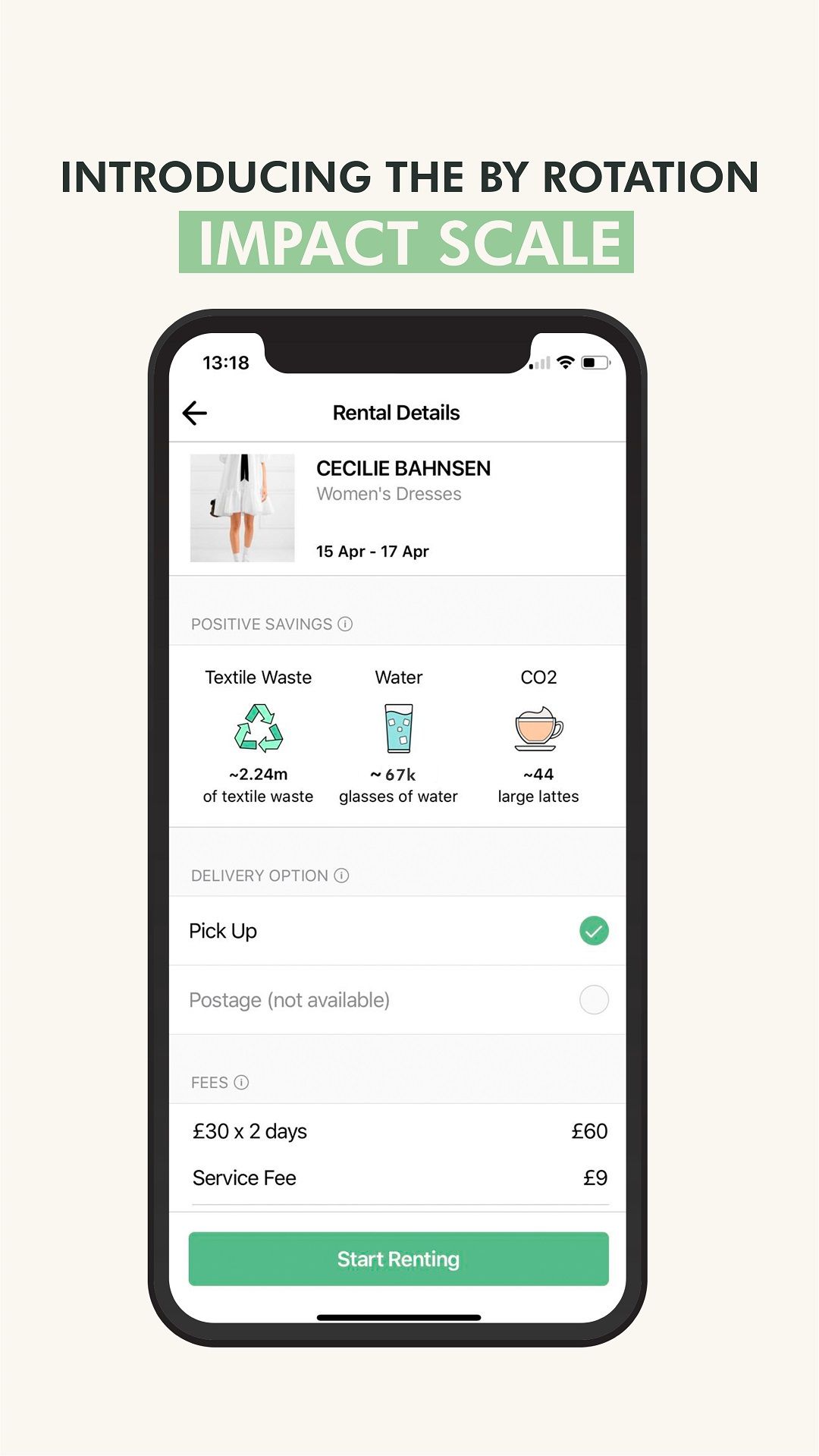 The new feature helps you track the positive savings you have made by renting rather than buying. We have researched the environmental impact of different items on clothing and accessories, so that you can make an empowered choice when it comes to consuming fashion.
Did you know that producing one dress emits 44 large lattes worth of CO2, uses 67K glasses of water and adds to 2.24m textile waste already in landfills?

Pretty surprising numbers right? We thought so too!

The good news is that by renting your next dress rather than buying it, you can make all those savings, have a latte and still save both the planet and your money - it's a win win situation if you ask us...

Make sure you update your app in the App Store or Google Store to see the new feature.

*Please note these are estimated positive savings.
---