Meet Olivia & Alice, London based sisters who live and breathe all things fashion! If we must say, they are the pro's when it comes to dopamine dressing.
Running from show's to parties in London, Paris & Copenhagen, Olivia & Alice are avid attendees of Fashion Week. So, we asked the experts what is on their rental wish lists this year.
You can also rent Olivia & Alice's wardrobes on the app.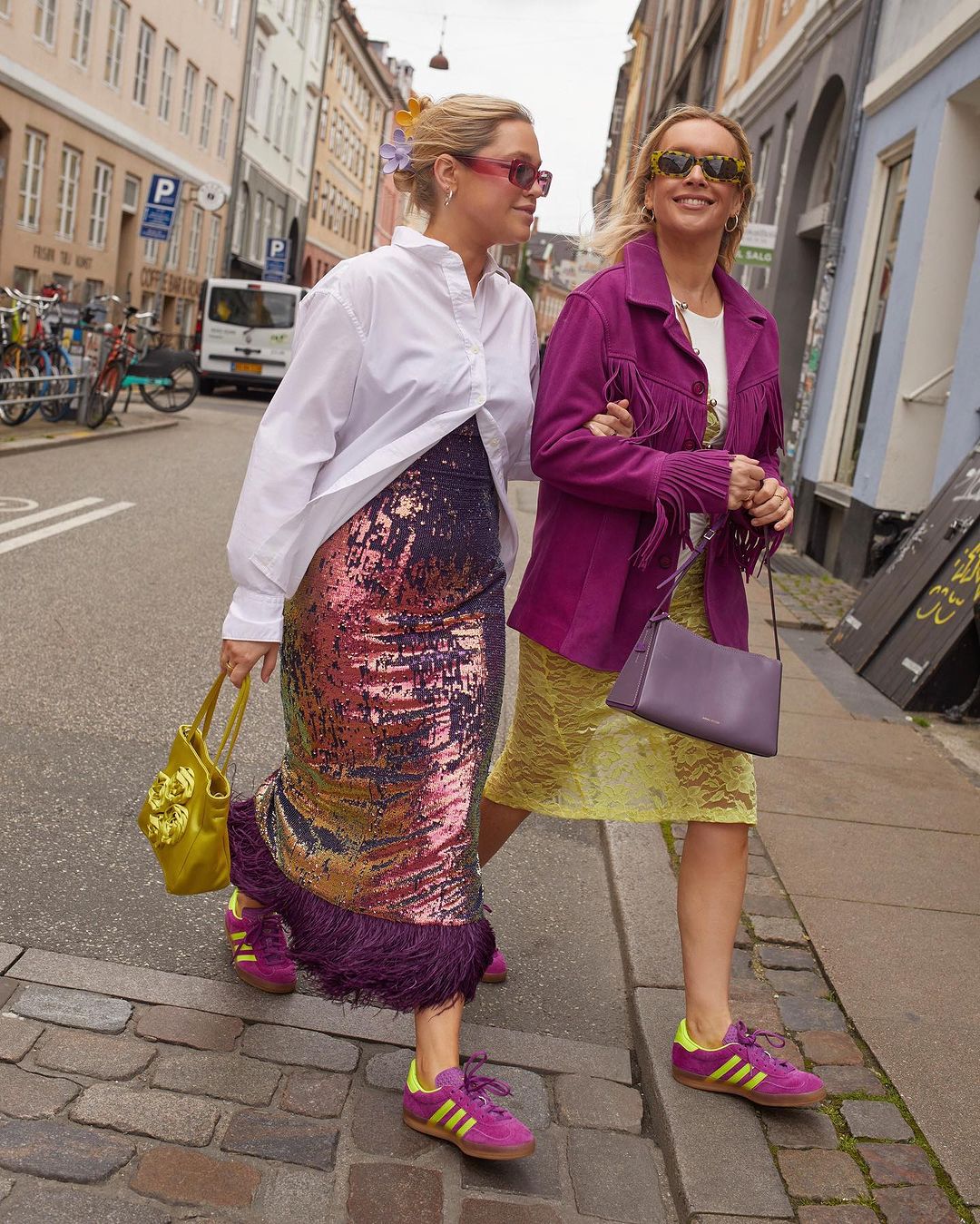 Tell us about yourself…
We are London based sisters who live and breathe all things fashion, we are keen lenders of our colourful wardrobe and love sharing our clothes with the community.
What is one thing that your friends steal from your wardrobe?
Our friends often ask us to lend them occassion wear pieces, especially in the summer for weddings and holidays. Something about working in fashion that makes us happy is being able to share special pieces with our friends.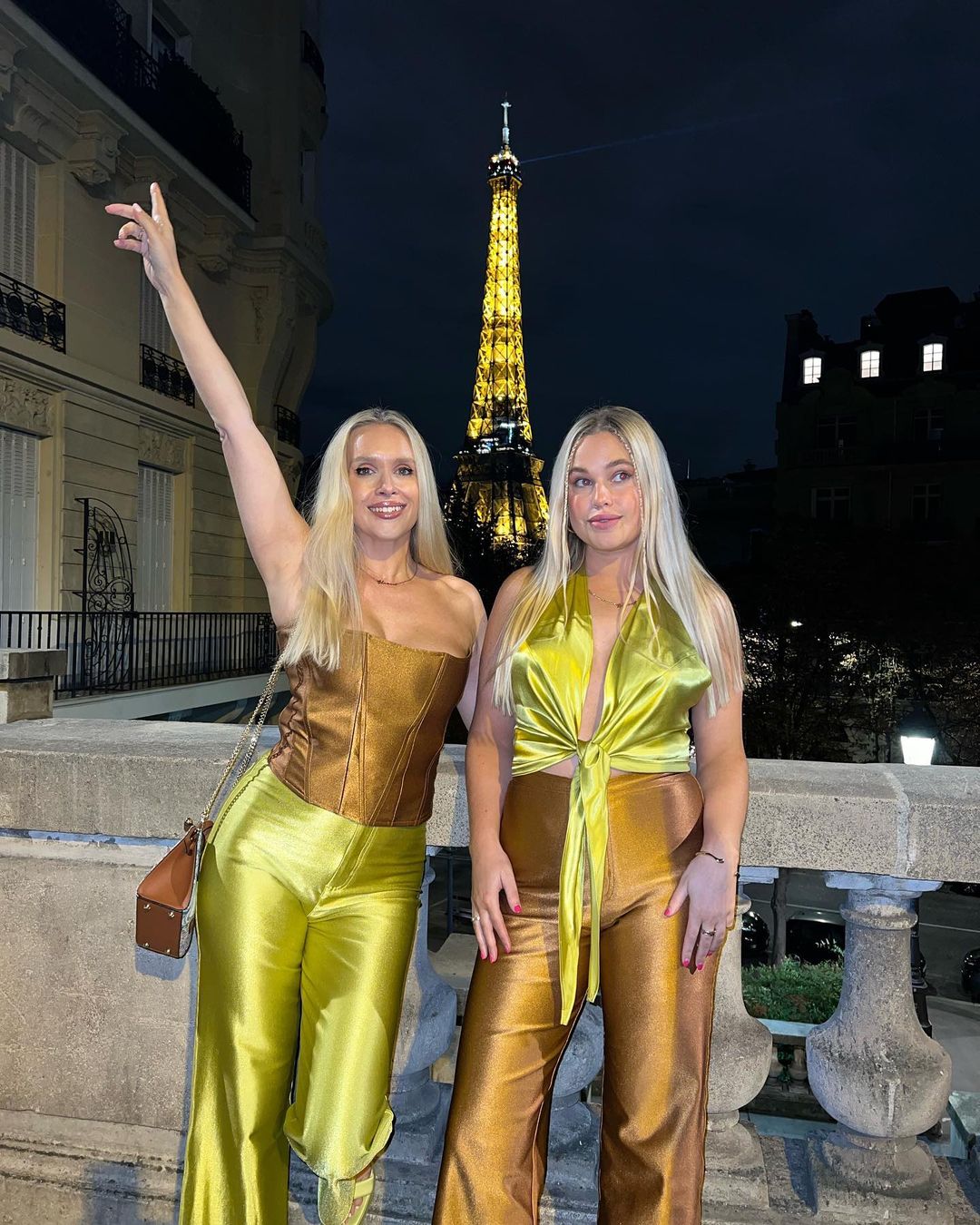 What's on your London Fashion Week Rental wish list?
This Molly Goddard, Loewe sequin bag, Ganni boots & Aje mini skirt.

Where are you most likely to be on a Friday evening?
We love trying new restaurants so we often have a booking somewhere new and exciting that has popped up in London, but we are also homebodies as well and sometimes Friday evening is a good chance to switch off and relax after a busy week.
What is one playlist you listen to on repeat?
Honestly right now its a playlist Liv made in LA in June when the weather was overcast, called "June Gloom," its a mix of Cat Burns, Frank Ocean and Tove Lo to name a few to get us going in the office!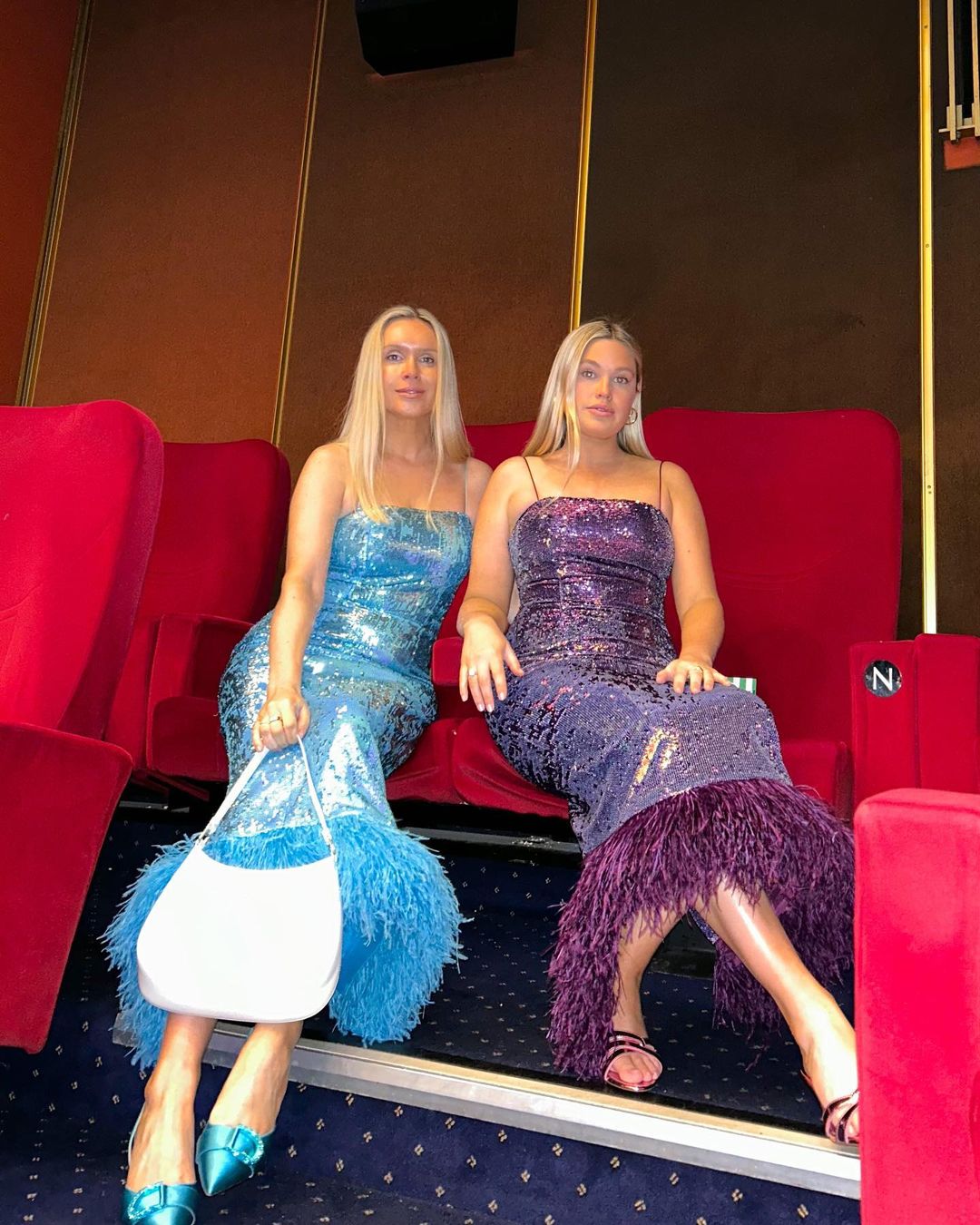 Your go-to fragrance?
Ever since we stayed at The New York Edition and they had a signature Le Labo scent through the hotel, we have loved Le Labo, and we go for Santal 33, however we are also huge fans of Maison Francis Kurkdijan fragrances and it would be hard to pick a favourite but if we had to, Aqua Universalis is a beautiful fragrance, our mum has been wearing it for years.
One thing that is always on your nightstand?
Essential oils, either eucalyptus or peppermint, a few drops on the pillow works wonders for sleep!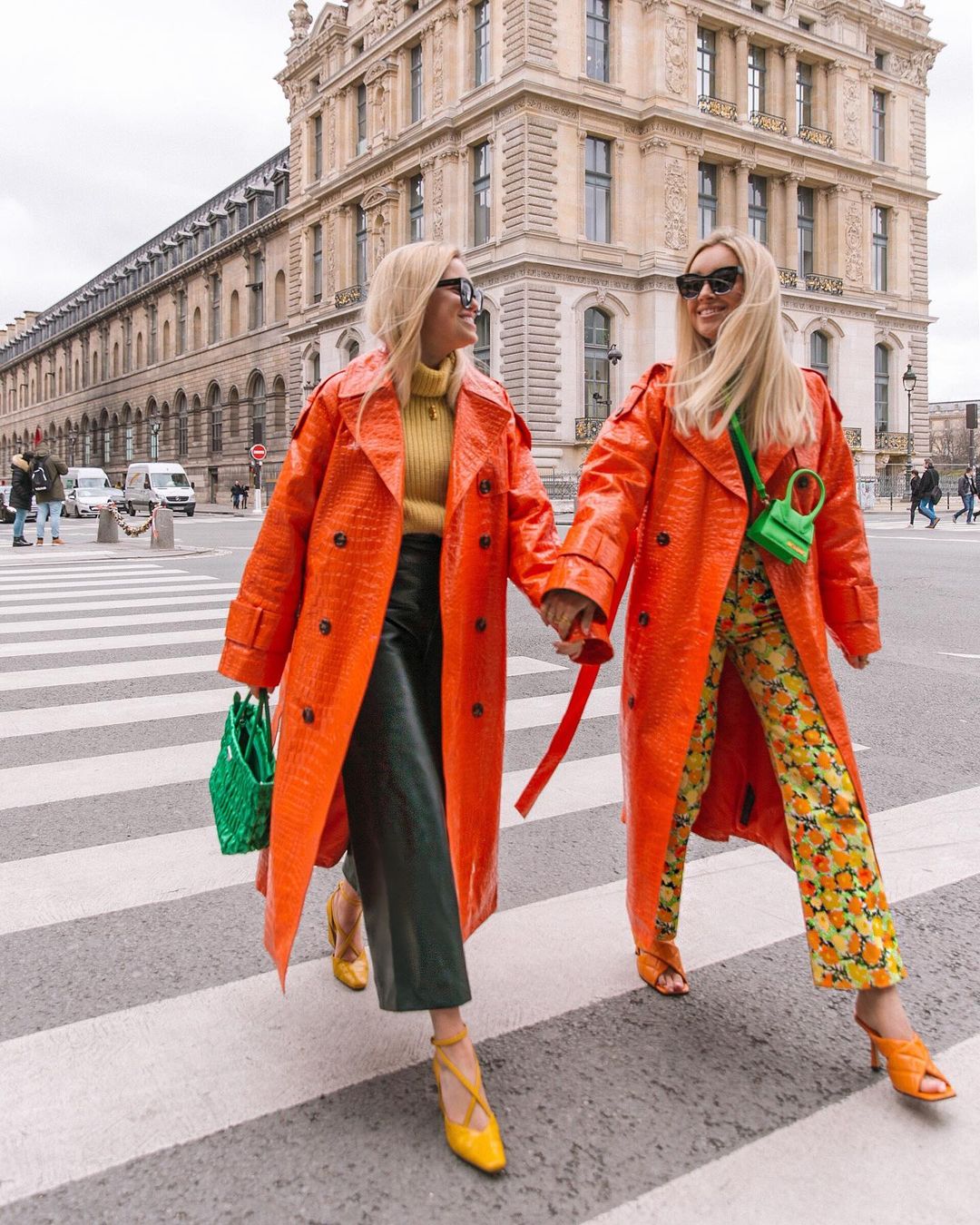 If you were able to rent anyone's wardrobe, who's would it be?
Carrie Bradshaw meets Daisy Jones (and the Six) would be the perfect combo.
What are your perfect quiet weekend plans?
A dog walk with our chihuahua Sunny, he lives for his walks, followed by brunch and catching up on some of our favourite shows.
What's on your go to takeout order?
Alice loves Asian food and for Liv it's anything super spicy like mexican food with chilli, we can meet in the middle with an Indian take away, where Alice will have a tikka masala and Liv will have a xacuti. We usually like to share dishes with our friends and family too!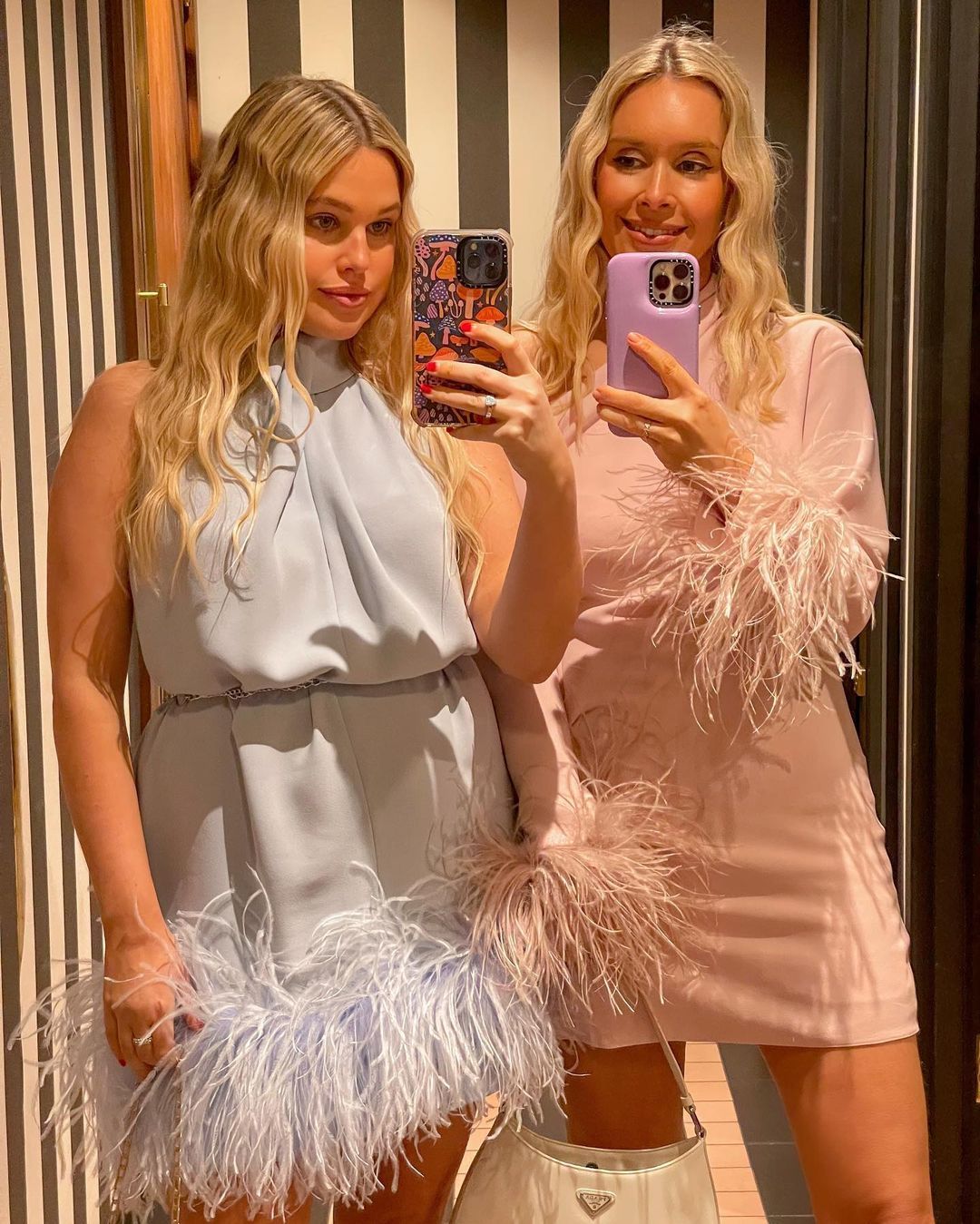 ---