/ id / is an ethical & slow fashion brand entirely produced by a mother-daughter duo based between London and Tbilisi, Georgia. We spoke to the founder Anna, about about the process behind the collections, what inspires her and of course, what items available to rent on byrotation.com she has her eye on.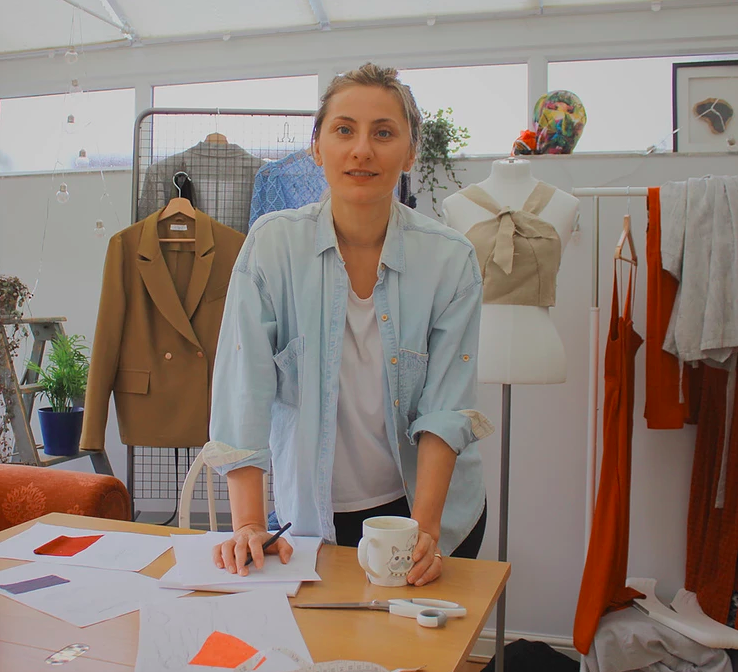 What made you start / id /?
A love for creating unique clothes and wanting to make a positive change in women's lives.
How do you source your materials?
We handpick deadstock fabric from factory shops. We are now starting to use more sustainable and innovative fabrics from small manufacturers in Europe that satisfy the environmental criteria developed by @thesustainableangle.
What's been the biggest success and biggest challenges in starting your own family-run slow fashion brand?
Designing and creating my first collection is a massive first step in our early stage. Sourcing small quantities of sustainable fabrics has been a big challenge!
Do you think the fashion industry can shift towards a more circular, sustainable business model?
I am a big optimist. So, yes, absolutely! Consumers making right choices will have a crucial role to play in this, because they can shift the industry towards more sustainable practices.

/ id / blue net dress (available to rent from £8); / id / Keira slip dress (available to rent from £15); / id / double breasted blazer (available to rent from £27)
What other ethical brands inspire you?
Bethany Williams, Sabinna, and every single small, emerging ethical brand that had the courage to start and inspire consumers.
Favourite quote?
I don't think it's a quote as such but it's my motto:
we only have two options - do it now or regret it later.
Wishlist item(s) on by rotation?
Dior saddle bag - I love its strap (available to rent from £100) and the Zimmermann embroidered dress (available to rent from £45)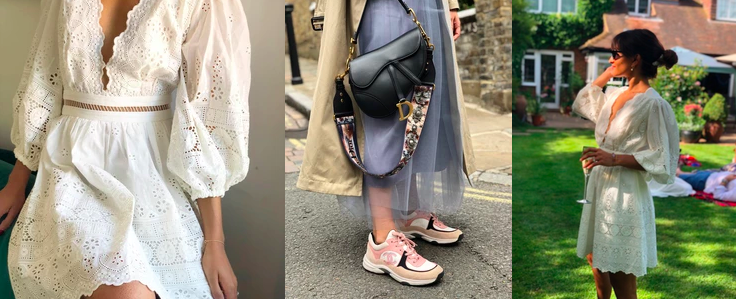 ---