Founded by fashion designer Olivia Welsh, Olivia Annabelle is an inherently British brand that takes pride in being different. Their collections combine classic silhouettes with unique, high quality fabrics to create beautiful, timeless pieces for your wardrobe. We spoke to Olivia about her brand story, the best advice she has received and where she finds some inspiration.
First thing you do in the morning?
First thing in the morning is Coffee! I can't function without it! Then I usually check in with printmaker Hattie, as we're working remotely from home at the moment, so we have a call to establish our goals for the day.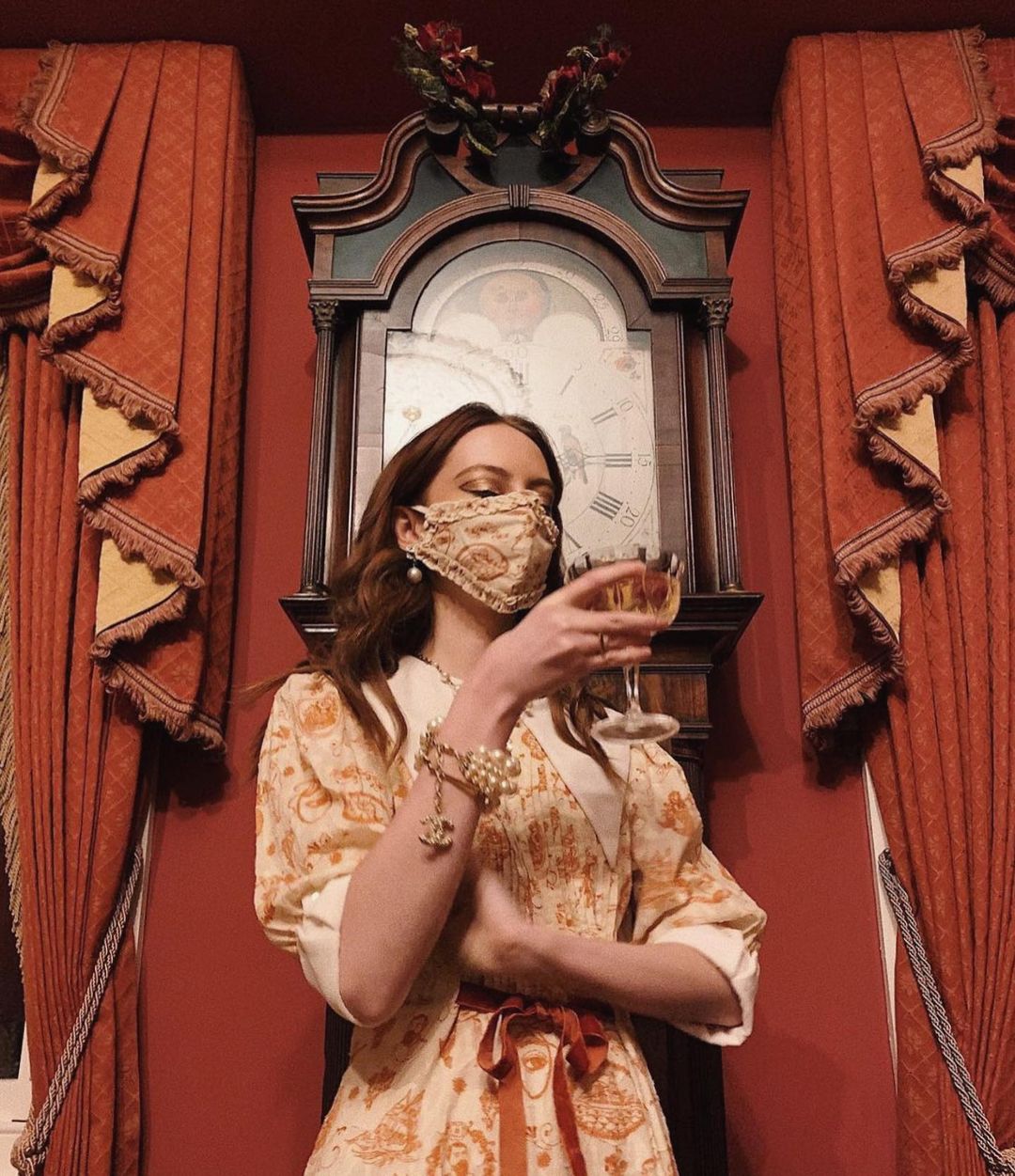 What inspired you to start Olivia Annabelle?
I returned from Uni and found shopping in general had become boring and tedious as nothing appealed to me and I was a bit tired of seeing rails of basics in every shop. So it was a frustration with the lack of diversity and innovation on the high street fostered a desire to design clothes made from beautiful fabrics that are unique, well made and don't follow trends. At the heart of the brand is our aim to make limited edition high-quality pieces that have longevity and timeless appeal that can be kept and worn forever.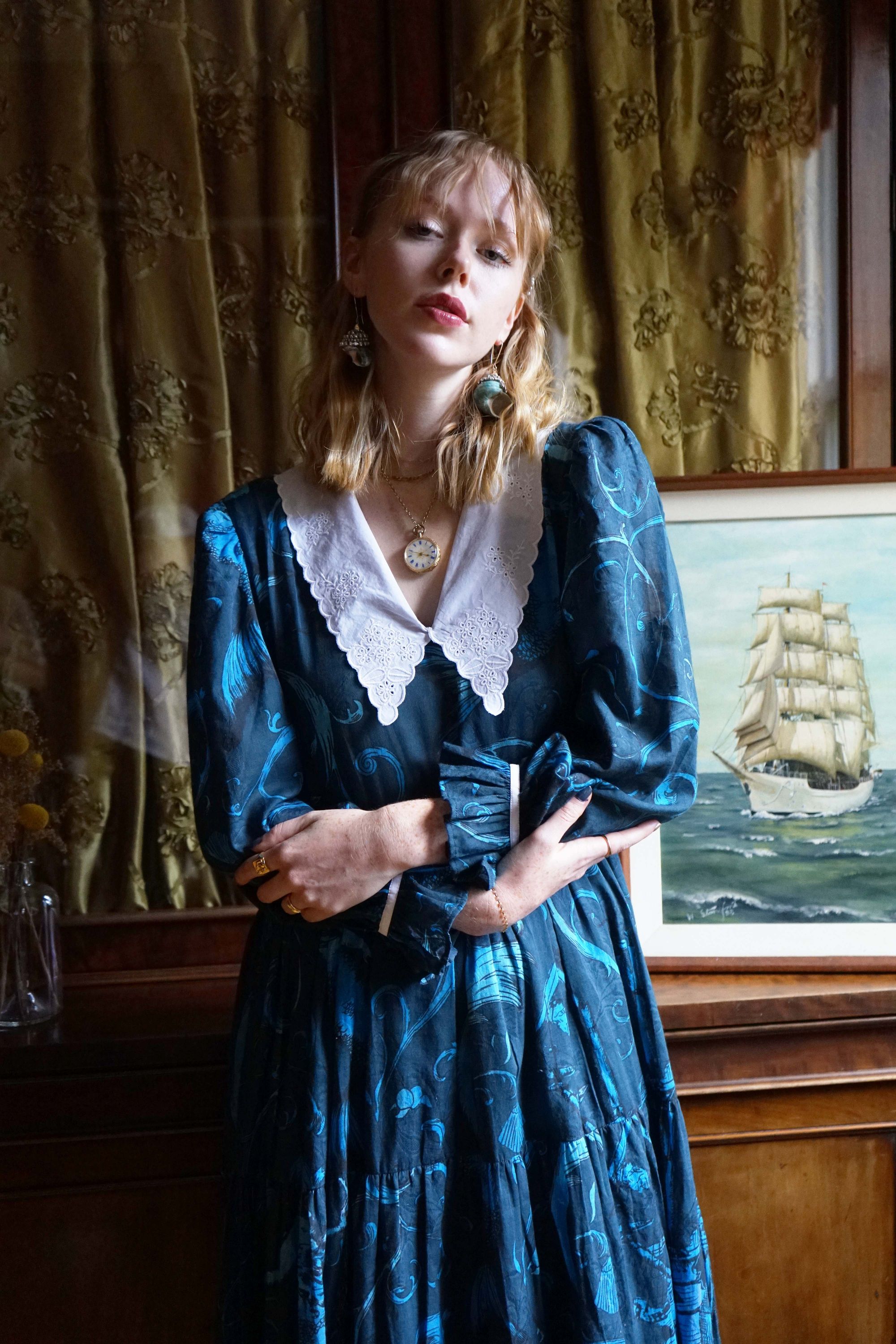 Coolest thing that's happened since starting your business?
I think it was really cool that OA was featured in Elle Magazine twice, in a list of small independent businesses to support during lockdown and in the lead up to Christmas! I've also had some lovely people wear my pieces including influencer Liv Purvis and actress Aimee Lou Wood which has been really cool too!
Biggest challenge since starting?
Definitely Covid and lockdown! Last year when Covid first hit and we went into the first lockdown I had just ordered my Bloomsbury Collection so I was a little bit worried. My collection was then stranded in the factory for 3 months so I was a constant bag of nerves and worries due to customers already putting in pre-orders – but every customer was so understanding and very patient with me so that really helped. Also during the last year the brand really took off faster than I had anticipated so that was also a bit of a challenge trying to figure out where the brand was going during a national crisis.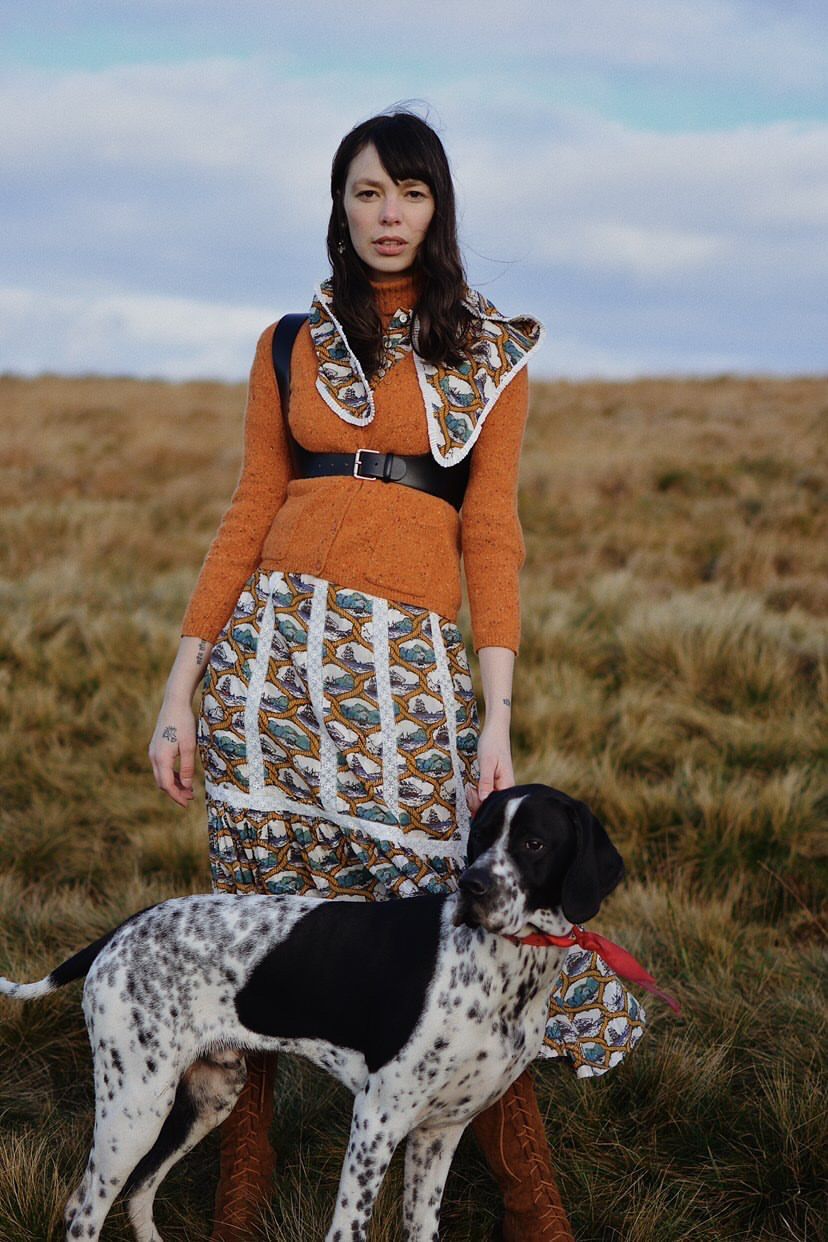 Best business advice you've ever received?
I'm not sure if it's strictly business advice but my art teacher told me "Say what you feel, as those who matter don't mind and those that mind don't matter." I feel this is really important as if you can't be totally yourself, and bring yourself into your designs and business then it will never be your passion project. I always think of this when I'm designing for OA – I try and keep a part of myself in every design!
Favourite item in your closet?
I have two pieces – they're accessories! One is a pair of Victorian looking boots in white – they remind me of the ice skates the March sisters wear in Little Women, and an original Victorian Mourning Brooch, made from Jet, that I found at an antiques fair.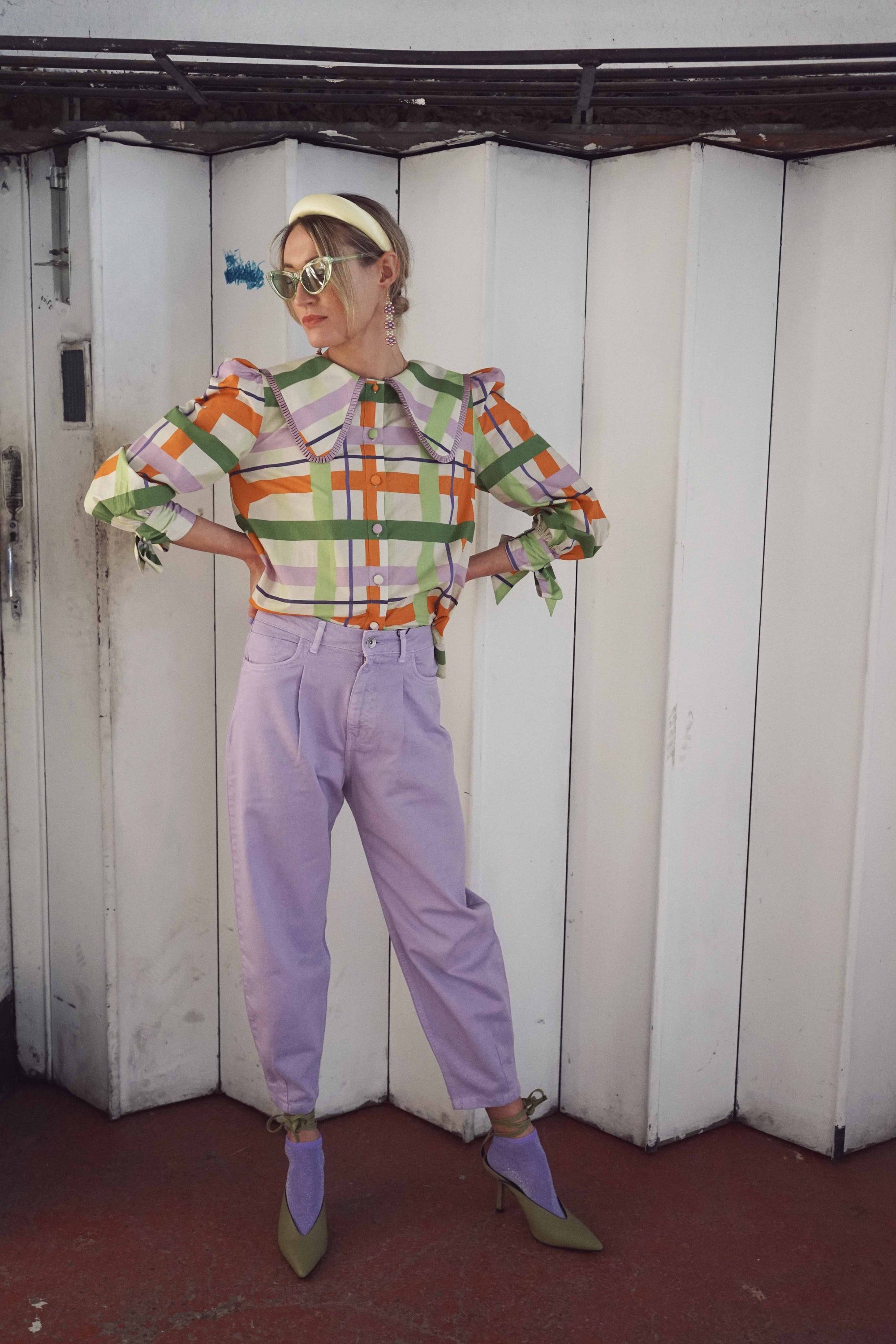 Must follow Instagram accounts?
This is a hard one, but these are some influencer accounts I look forward to seeing each morning when I open Instagram; @livpurvis for a pastel dream, @sara_waiste for all the best retro inspiration, @sarahjanebea for collar, frill and witchy aesthetics, @justauniform because she is such a fun and colourful person to follow!
Hearted items on By Rotation?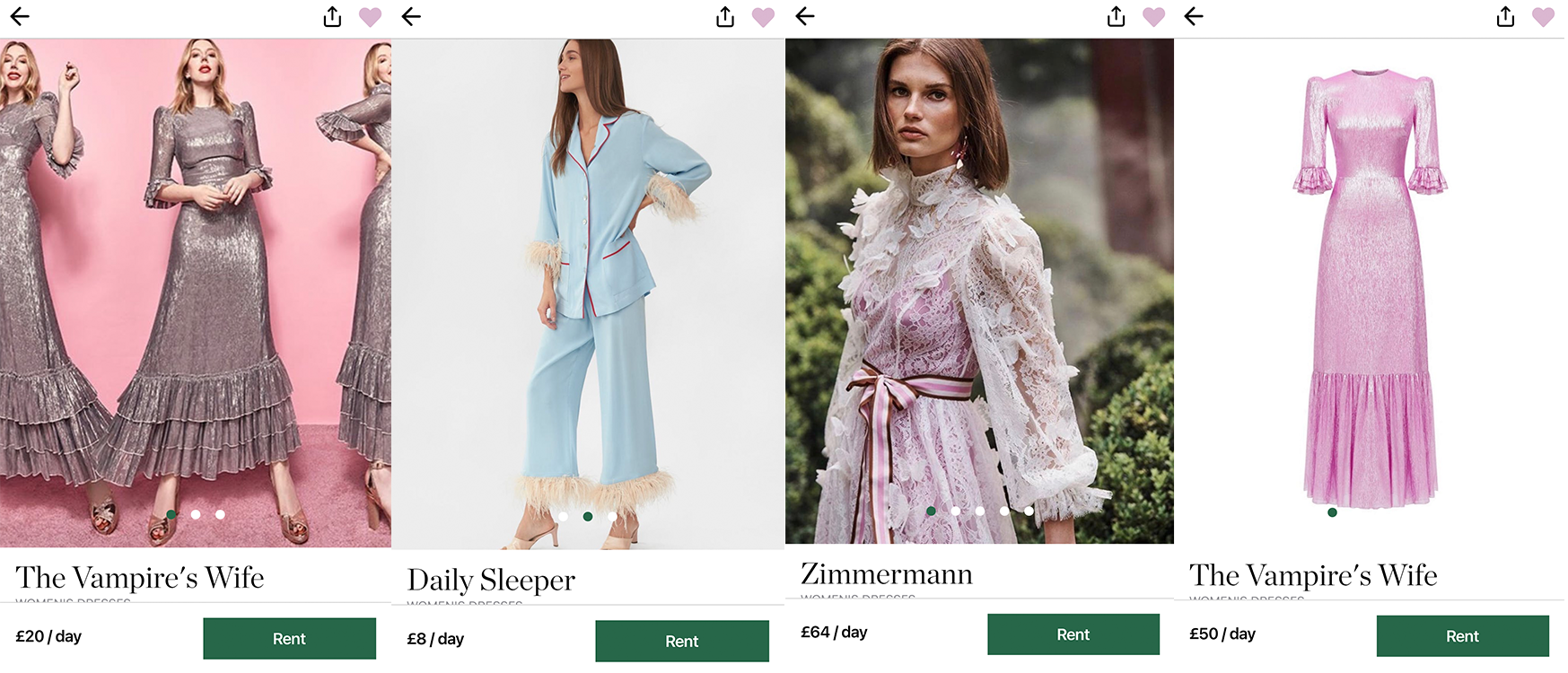 Rent Olivia Anabelle pieces on the By Rotation app here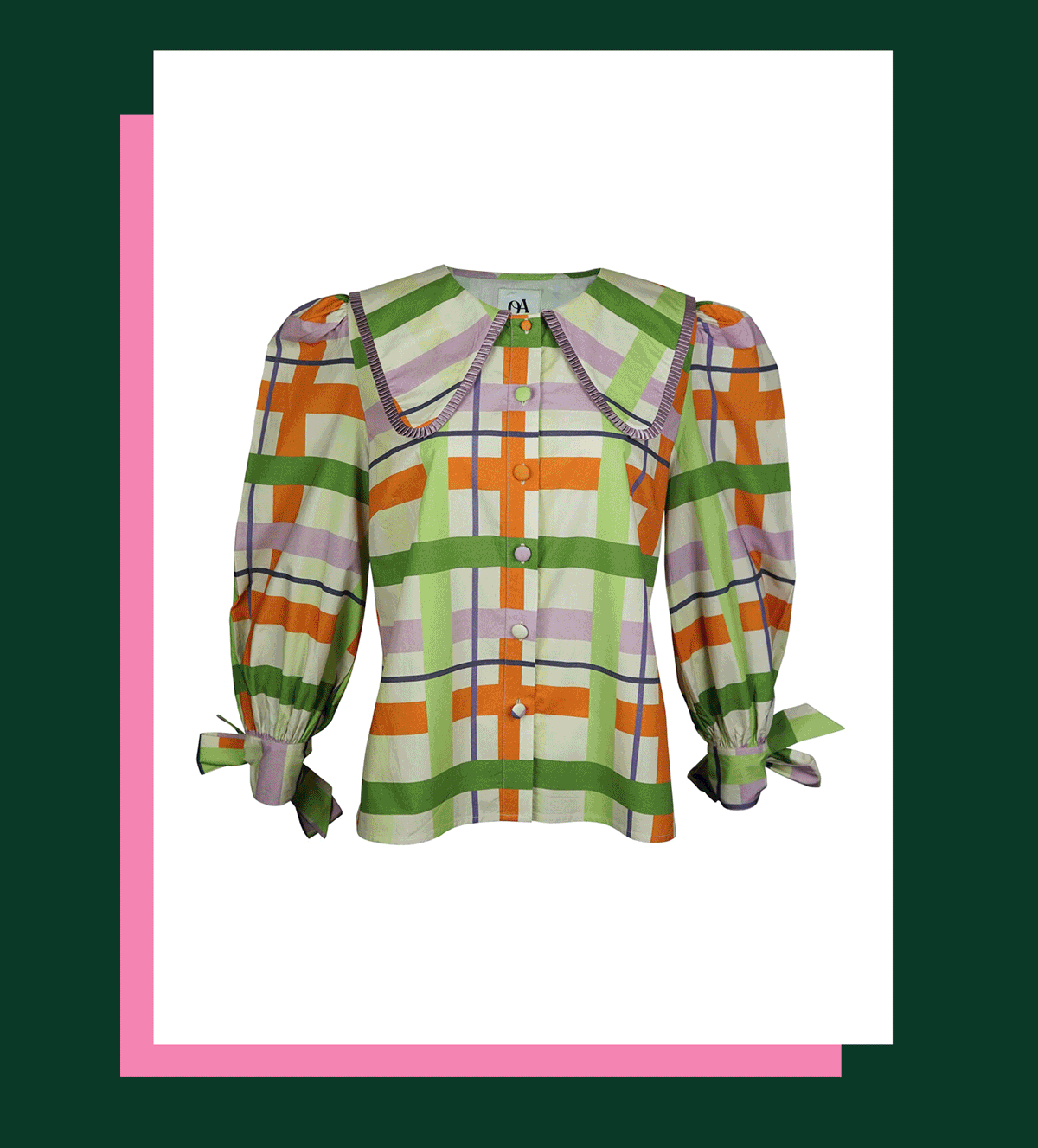 ---