Written by Rosalyn Wikeley
Rosalyn is a travel and fashion writer. Her work has been published in leading titles including Condé Nast Traveller, the Telegraph, the Financial Times, Tatler, Harper's Bazaar, The Evening Standard and Airmail. She managed and edited Condé Nast Traveller's creative content as well as regularly writing style and travel features for its website and monthly print magazine. Rosalyn recently launched travel and style hub House of Bashka, an insider's curation of beautiful boutique hotels and fashion and homeware pieces from independent brands.
My battered and broken Globetrotter suitcase bears the scars of a peripatetic career. It's been lobbed onto the back of farmers' trucks, dragged across airports at breakneck speed and indignantly squashed as I refuse to leave those Marni boots for Paris behind. It's my ultimate travel companion, deceptively sturdy and just large enough to swallow holiday wardrobes that I have spent over a decade refining. So in the spirit of this year's airport baggage pandemonium, I've curated By Rotation summer rental-wardrobe ideas bound for five enticing, sun-soaked locations – all of which can be easily flung into carry-on cases, (thank me later at the arrival gate).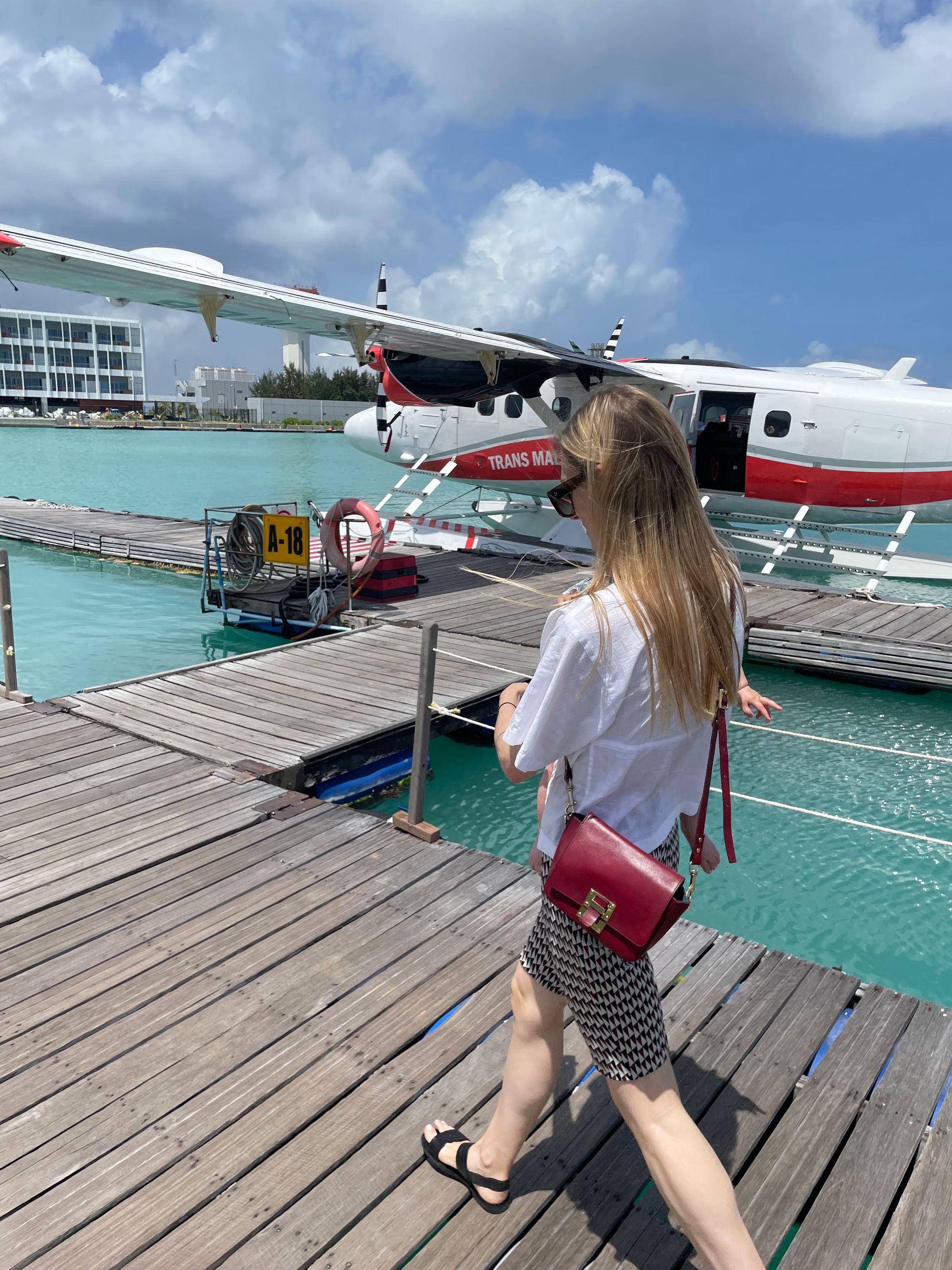 Greek Islands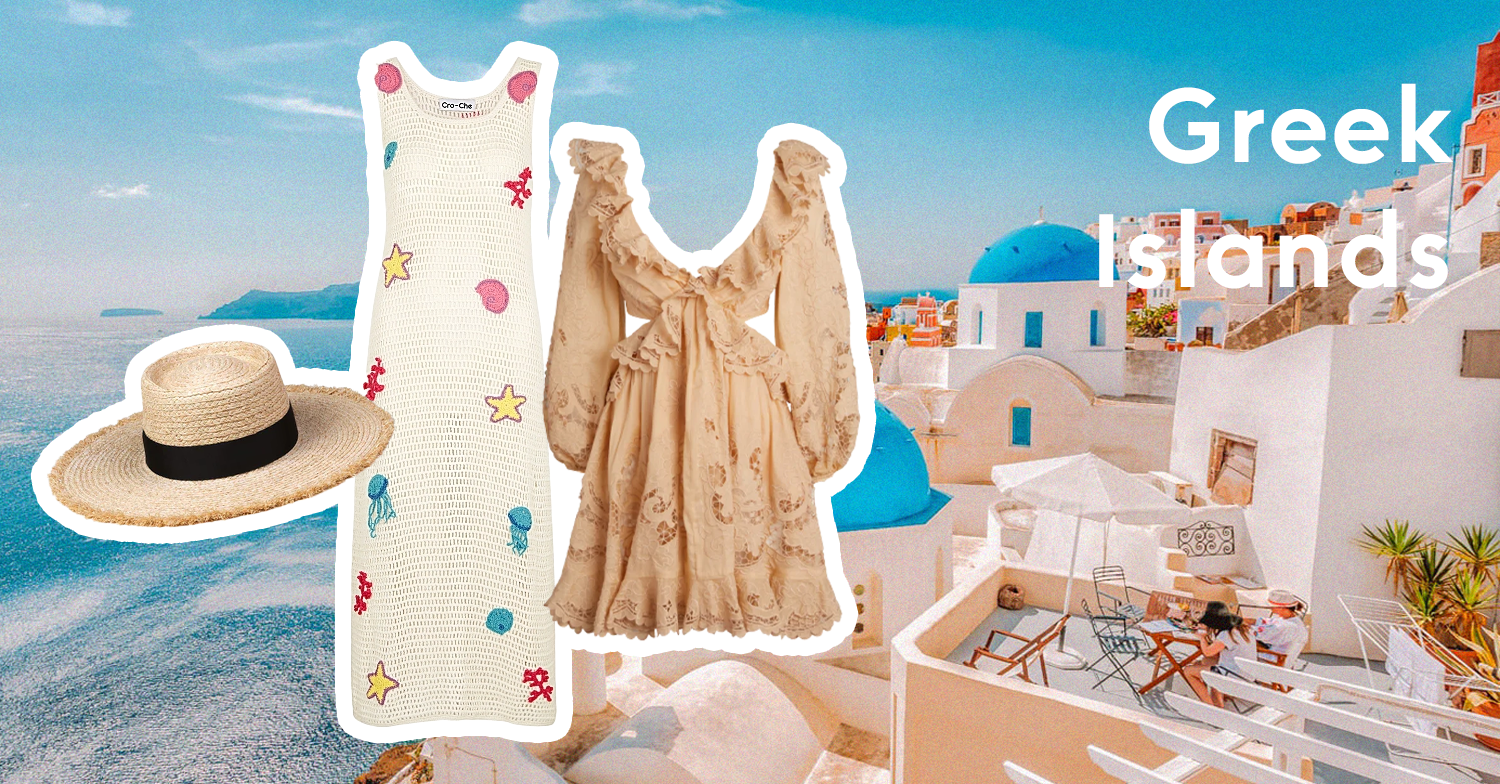 They're usually a slog to reach, a hot night in Athens before spilling out in boats for far-flung specs of sand and solitude. Whether headed for sleepy Alonissos, Hydra's unspoilt shores and literary soul or Corfu's clipped, linen-clad north, the distance is instantly rewarding. Santorini's cliff-clinging cave hotels and Mykonos' smooth poolside party scene thrums as the summer reaches its peak, while Andros' tavernas, secret coves and authentic rhythms and Milos' milky, mars-like landscape, studded in white-washed churches and empty beaches, lure in a more understated set.
What to pack (and rent): as much swimwear and poolside throw-ons as you can squash in with versatile beach-and-morning-market sun dresses and trousers. I always take a wide-brimmed hat as Greece's summer rays take no prisoners.
Saint Tropez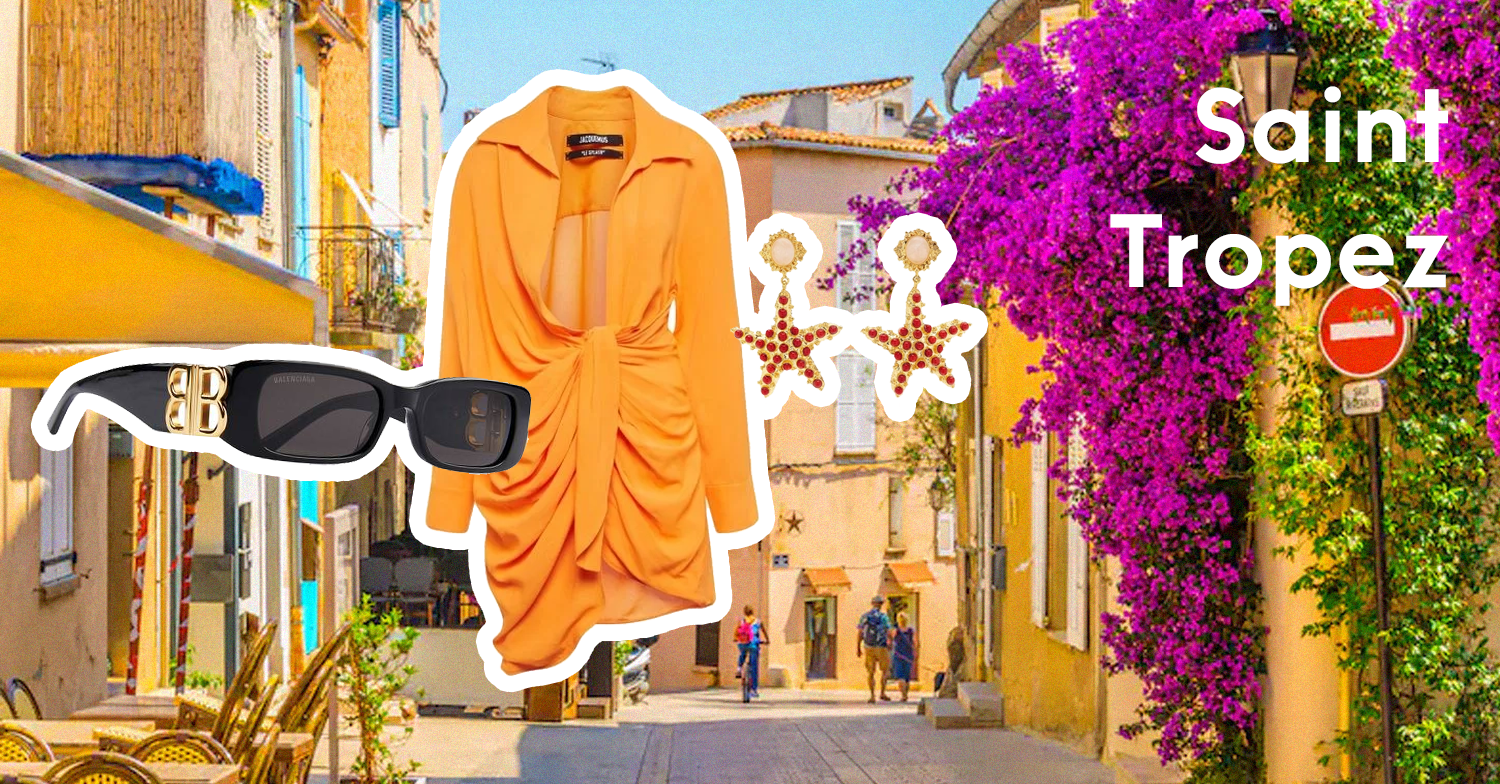 For espadrille-style luxury, it has to be St Tropez. Brigitte Bardot put this now fabled French Riviera town on the map in 1956 when she starred in 'And God Created Woman'. The rest is history (a Champagne-drenched, star-studded one, featuring Mick and Bianca Jagger's wedding and Grace Jones lifting Byblos' legendary Les Cave des Roy night club in golden cuffs. The sleepier side of Saint Tropez remains, you just have to pootle a little further up the pine-scented in your mini moke, where the lavishly laid back La Reserve and the blush-pink, palm-fringed Château de Valmer hide away from the crowds. For the best of both, check into the no expenses spared, Cheval Blanc St Tropez or stylish oasis, Hotel Lou Pinet back in town.
What to pack (and rent): it slightly depends if you're tapping into the glitz or barefoot side of Saint Tropez, but assuming you're oscillating between the two, make room for costume jewellery to ramp up a kaftan or summer dress, maybe even some heels if smart dinners are on the cards. Silk kimonos, statement sunglasses and cult swimsuits will take the lion's share of your carry-on space.
Scottish Highlands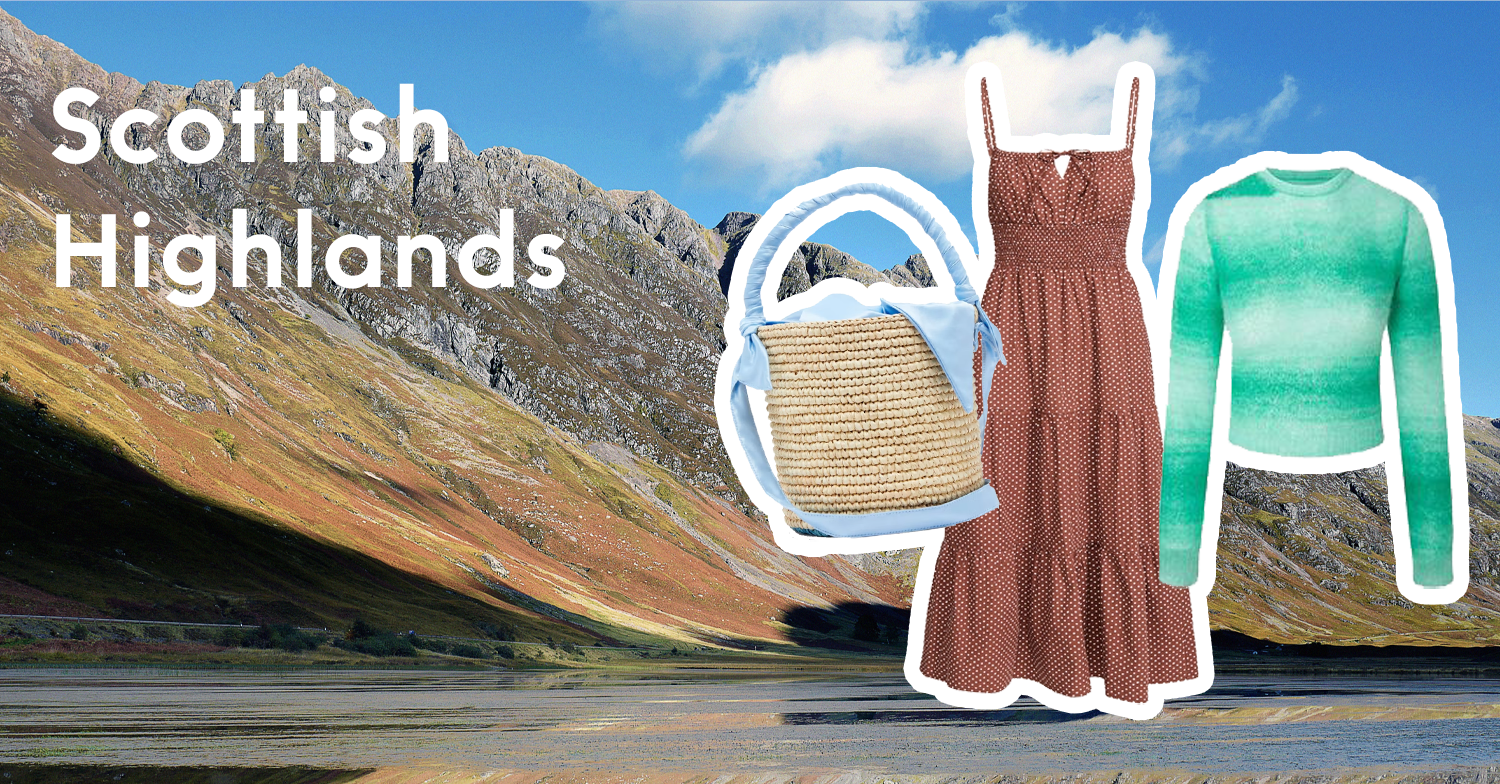 Unbeknownst to many, Scotland has a handful of glorious, white-sand beaches with Caribbean-grade turquoise water. The weather is far from tropical, but that's part of Scotland's charm – untamed, capricious and humbling in its glen and glassy loch splendour. For a stylish Hauser and Wirth take on classic Caldeonian interiors, book into the Fife Arms in Braemar or head to further north to Skye's Fairy Pools and jagged slopes surging from mossy emerald valleys. Here, family-seat-turned-hotel, Kinloch Lodge and the perfectly pared down Three Chimneys tickle the foodie pilgrims, who have travelled to the edge of the earth for Mallaig hake with ham hock and peat smoked salmon ravioli.
What to pack (and rent): jumpers, always. Scotland asks only for scruffs, jeans and tweeds until post peaty bath, at 6.30pm when cocktail dresses or suits and statement earrings rise to the fireside whisky occasion. If the stalking-fishing tweeds aren't your forte, take a page from Scandis' book on stylish functionality with a cool pair of walking boots and woolly jumper (just remember to pack warm and waterproof, or you risk ending all notions of Caledonian romance).
Sicily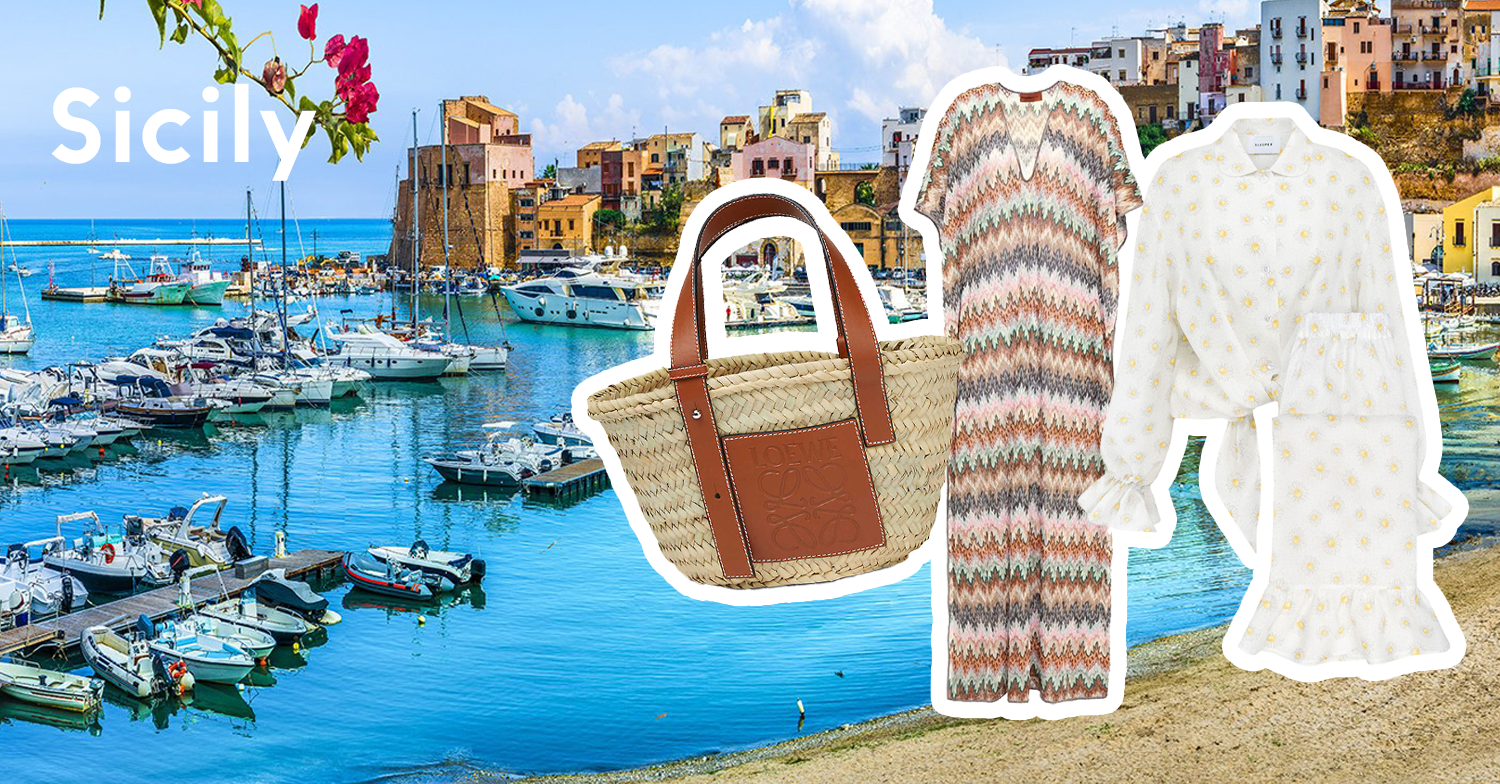 This island's diverse cultural mosaic echoes a tumultuous history of invasion and conquest. While part of Italy, Sicily has its own distinct personality and mores – one of brioche con tuppa breakfasts, drawn out siestas and labyrinthine towns of splendidly dishevelled palazzos. Its hotels are as beguiling as its landscape, from gently renovated agriturismos on Etna's slopes, such as Monaci delle Terre Nere, to cliff-clinging legends, such as Belmond's Grand Hotel Timeo in Taormina, with its Slim Aarons good looks.  
What to pack (and rent): low-key linens for exploring honey-hued towns, high-octane beachwear for Taormina's Amalfi-style scene, a cult raffia bag and beach throw-ons that double up as an evening dresses for the go-slow Aeolians.
Stockholm Islands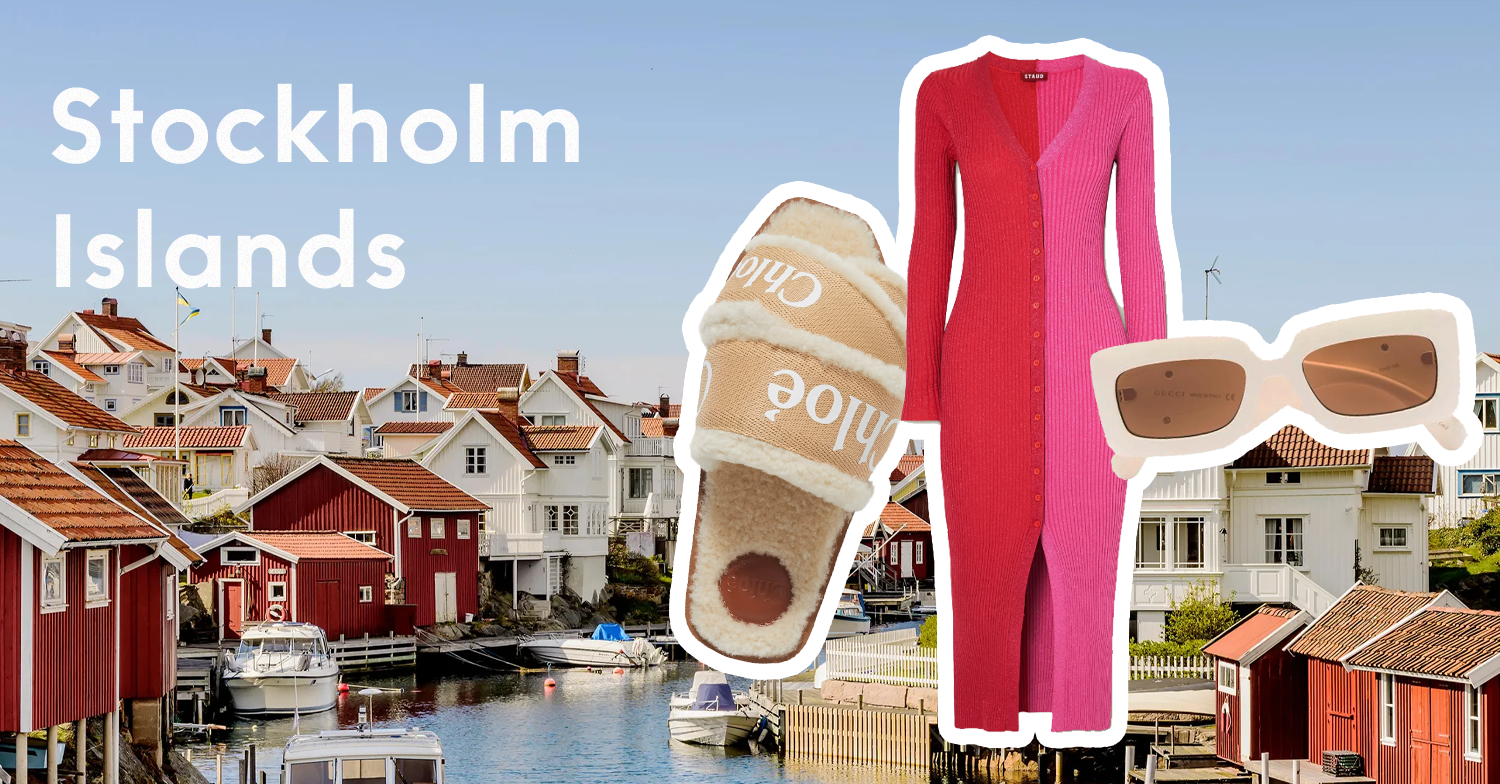 Swedes take summer seriously, particularly those in Stockholm who make a break for its surrounding islets, frantically packing bottles of wine and speakers into little motorboats. Easily rented on Airbnb, these islands are a literal and psychological break from the relentless spin of work and life admin, most with their own storybook pontoons tempting invigorating morning tips. The light here is as thrilling as the seclusion – soft, golden and deeply nostalgic – and simplicity takes centre stage, with fish smoked over fires and log burners prepped for hygge-style evenings inside.
What to pack (and rent): stylish and casual (which the Swedes practically invented) with activewear zhuzhed up with a knockout pair of sunglasses and cashmere for cooler evenings (and to keep the gnats at bay). A prairie-like dress and cool sandals are as smart as it gets for laid back, candle-lit dinners.
Click here to rent Rosalyn's stylish wardrobe!
---