Calling All Brides: Renting for your special day is officially the modern take on 'Something Borrowed'. We spoke to brides within our community about why they chose rental for the big day and why they have decided to lend out their dream dresses. Scroll on to hear from our community & discover rentals to complete your bridal look.
Are you a bride to be? Offer your guests a personalised discount code for their sustainable wedding guest rentals on the app. Drop us an email to press@byrotation.com
Bride @AnnaBunney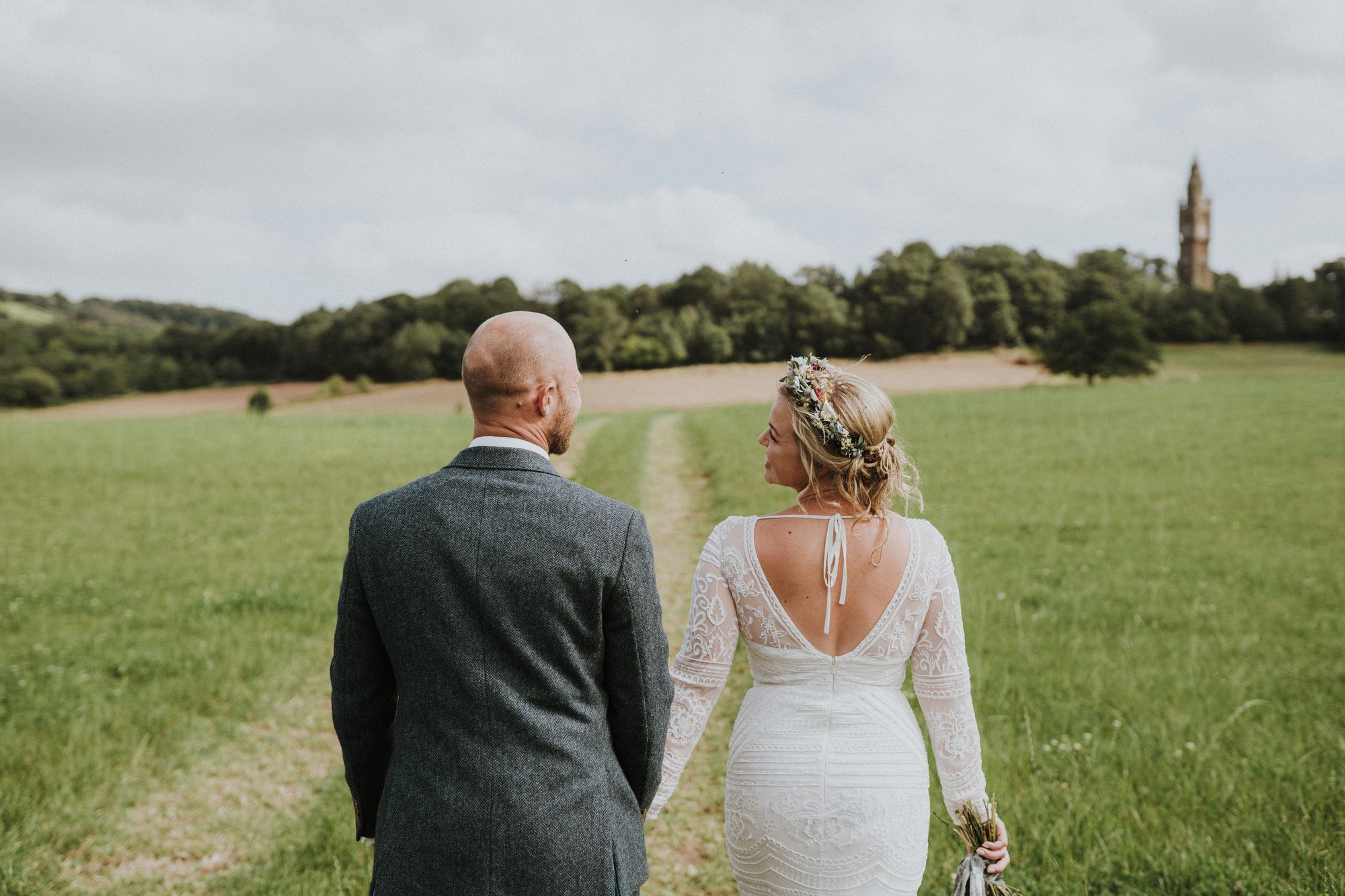 Tell us about yourself...
I'm Anna and I work in Education for a whale and dolphin conservation charity.  I love to travel and I have been fortunate enough to travel as part of my job as well - my most recent trip was to Antarctica and I can't even put into words how incredible that was! I'm by no means a fashion influencer but love to make a statement at weddings and parties - I'm always the one wearing the most sequins or the brightest colours!
Tell us about your special day...
Our original wedding date was scheduled for 2020 but of course wasn't able to go ahead. After a year of no parties our 120 guests were so up for a BIG celebration! We were lucky enough to have close friends that own a farm in Abberley, Worcestershire. I made over 250m of bunting and pom poms to adorn the marquee, dyed our own fabric for the table runners, we brewed our own beer and cider for guests, the flowers were all grown by my mum in her garden, my grandmother-in-law made our cake and all the food was locally sourced.
Why have you decided to share your bridal wear with the BR community?
As soon as I saw By Rotation on Instagram I know that I had  to sign up.  As I work in conservation, I have become increasingly aware of the environmental impact of fast fashion.  I loved my wedding dress so much (and have not seen many other designs like it), I wanted to share that with others that might perhaps be on a budget or looking for more sustainable choices for their wedding day.
Bride @KateBechar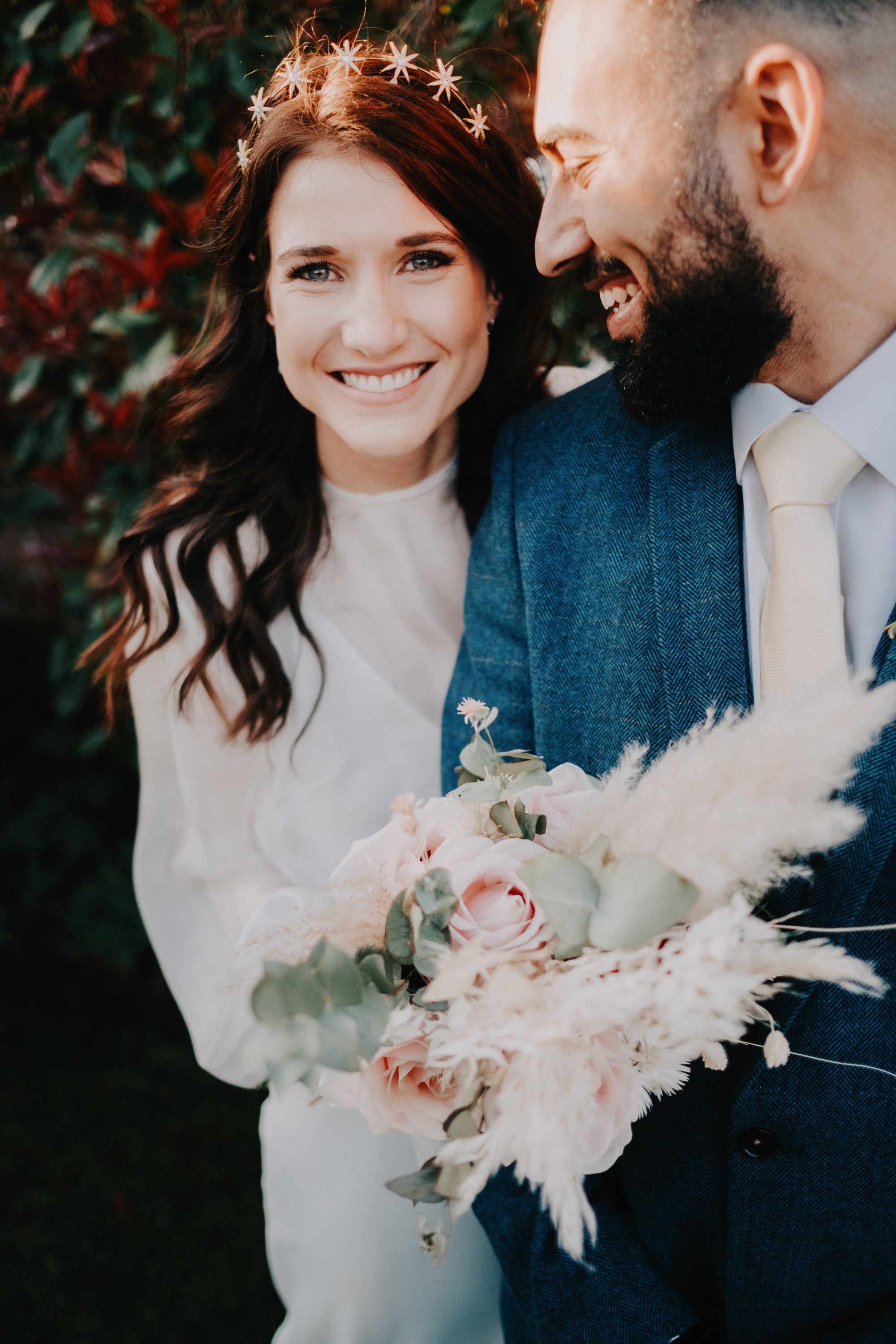 Tell us about yourself...
I'm Kate, I'm 30 years old and I'm a social worker. I've just moved from Cambridge to Leamington spa with my husband where we have just bought our first house together.
Tell us about your special day...
We got married on 19th March 2022 at Alrewas Hayes in Staffordshire. My husband is Hindu and we had an English- Indian fusion wedding. Luckily one of my bridesmaids is really creative and helped me to tie the different themes and colours altogether! It was such a beautiful day and we got very lucky with the weather - booking a March wedding, we never thought we would have sunshine all day!

Why have you decided to rent your bridal wear from the BR community?
I have rented a lot of dresses as a wedding guest from BR and have really enjoyed the process! So I knew when it came to my own wedding I really wanted to rent wherever possible. The wedding dress industry is one of the most wasteful areas of fashion and it felt really important to me to support a more sustainable approach. I actually ended up renting my wedding dress, all of my bridesmaids dresses and the beautiful tiara and even wore pre-loved shoes! There were also huge cost saving benefits as I was able to rent the tiara for about a fifth of the price of buying it new. It got so many compliments as well as it was really unique. I was worried I would feel sad not being able to keep the pieces after my wedding day but I know I would never wear them again and I still have all the lovely photos to look back on. It's also nice to know they will be enjoyed by lots of other brides in the future!
Bride @_Natasha.fs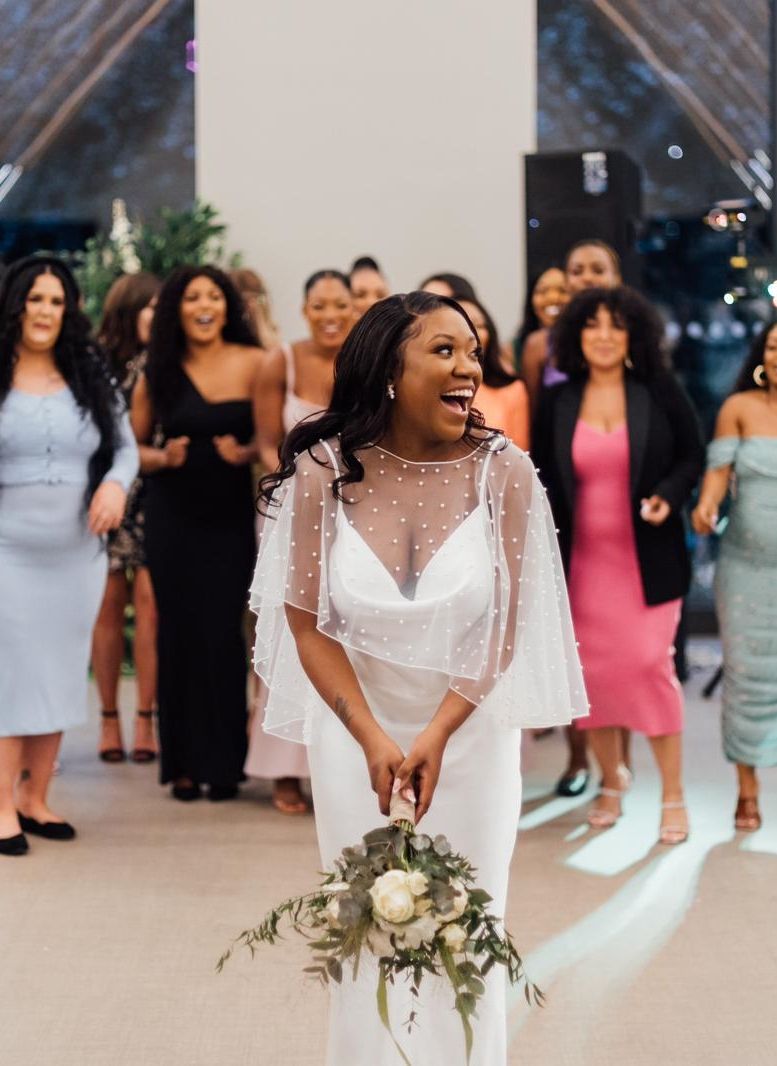 Tell us about yourself...
My name is Natasha and I'm Birmingham-based digital content creator. You can expect to find minimal outfit inspiration, lifestyle and me sharing the ups and downs of life as a first time mum on my social channels. When it comes to fashion and style, I don't really follow trends and I'm very passionate about working with what you have while occasionally injecting some classic pieces every once in a while in order to have a well rounded and functional wardrobe that will last you years and years to come.
Tell us about your special day...
My husband Marcus and I finally got to celebrate our wedding a few weeks ago after almost five years of being legally married. We had initially planned for an August 2020 wedding but then the pandemic hit and then we had a baby so we had to postpone a number of times. It took us a while to get there, but I'm a firm believer that every happens for a reason and I'm just so grateful that we finally got to have our wedding and that it was the most perfect day ever!  

Why have you decided to share your bridal wear with the BR community...
I believe that you can have the most perfect wedding day and feel just as stunning and beautiful in a rented wedding dress. You don't have to  spend thousands of pounds on a dress that you probably won't wear again and instead you can help our planet by renting your dress, shoes or accessories. It really warms my heart to see that more and more brides are becoming eco-conscious and are opting to rent rather than buy where they can. I rented a lovely shrimps bag on my wedding day which finished off my reception outfit beautifully and I want another bride to feel just as special in one of my items.
Bride @Lauren.Parmar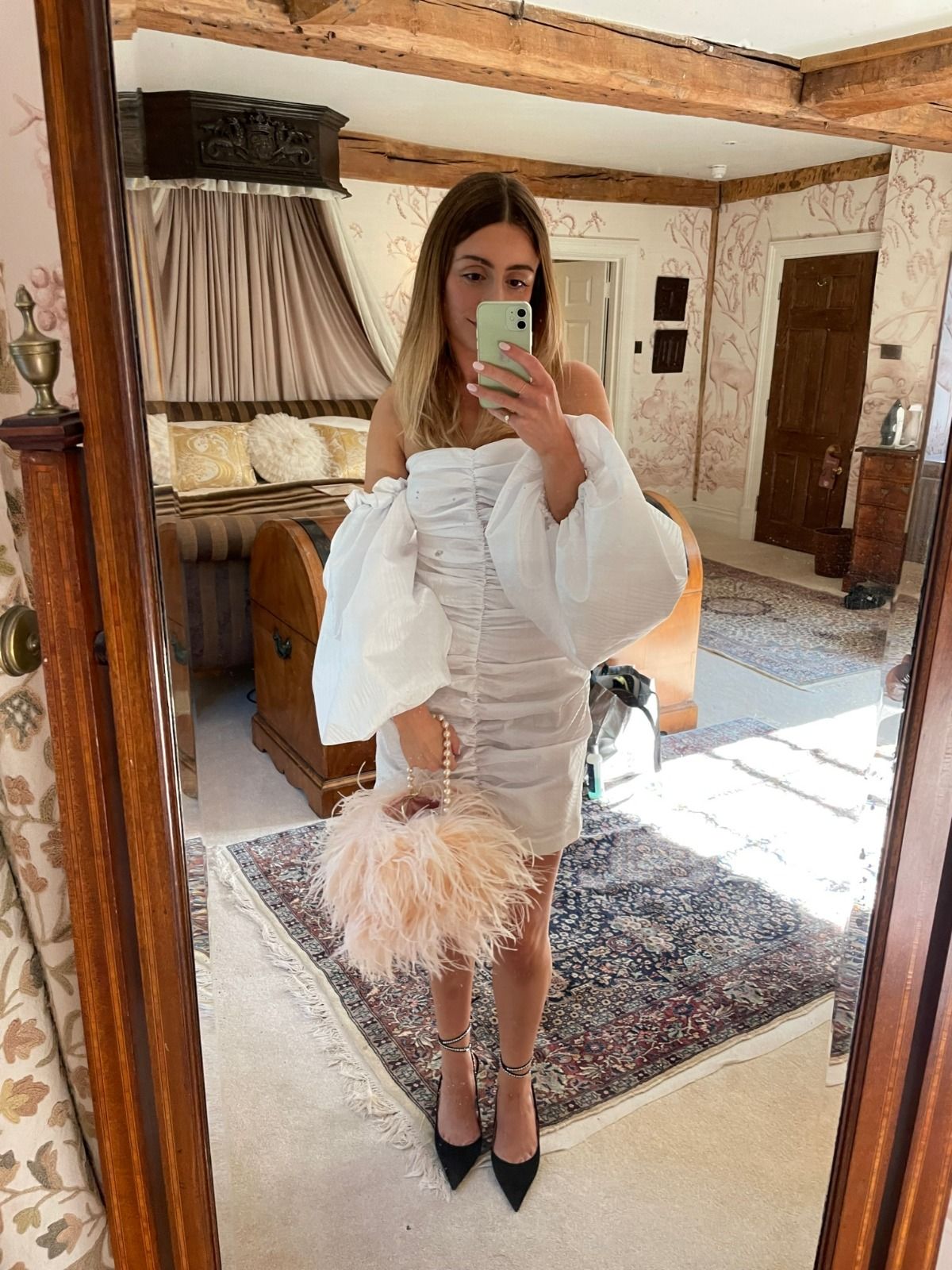 Tell us about yourself...
I'm Lauren – I work at global creative production company The Mill as their Head of Culture & Operations and also run my own jewellery brand Frank!
Tell us about your special day?
We had the most incredible wedding day last July at Dewsall Court. Our wedding had been rescheduled 3 times due to the pandemic so it was a long time coming, but it only made us appreciate the day even more when it finally did come around. My husband Deepak and I always knew we wanted to have a relaxed, informal wedding in the countryside where all of our guests could have the best time without worrying about too many formalities. For our wedding breakfast we had a BBQ and we did our first dance outside due to covid, but luckily we had the most amazing weather. After not seeing everyone for such a long time, it was the best party ever and I will cherish the memories for the rest of my life.
Why have you decided to share your bridal wear with the BR community?
I'm making a conscious effort to apply sustainable best-practise across all areas of my life. As a clothes addict, making sustainable fashion choices is definitely the biggest challenge, so I've decided to start renting some of my favourite pieces. I absolutely loved the outfits I wore on my wedding day and hate to see them sat in my wardrobe because items this special were made to be worn! It makes me so happy to see other brides wearing them too and I hope they feel as amazing in them as I did.
Explore the Something Borrowed Edit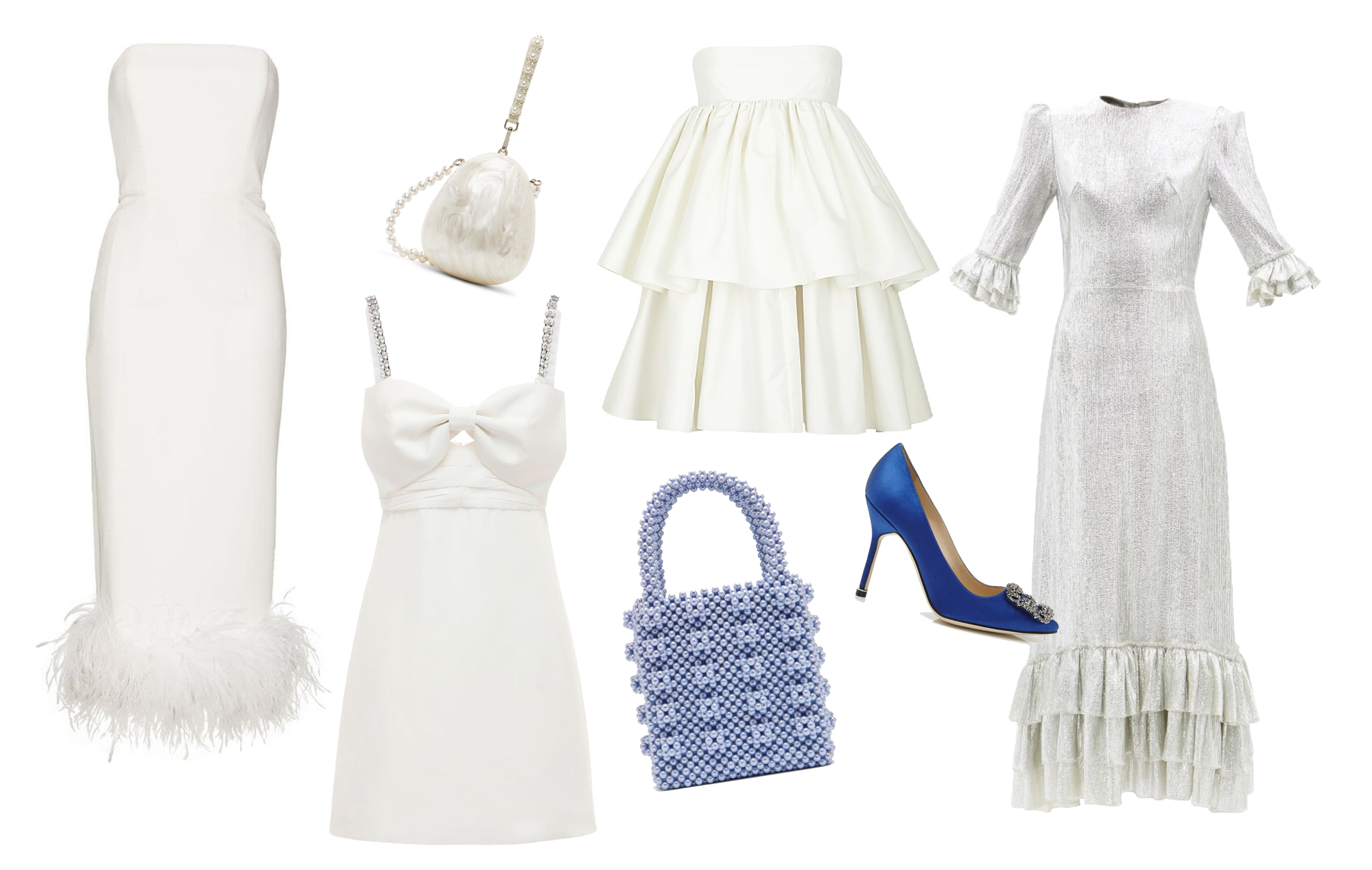 Get the (rotated) look - Courthouse weddings & minimalistic dresses for 2022! As inspired by Kourtey Kardashian, rent your wedding dress now.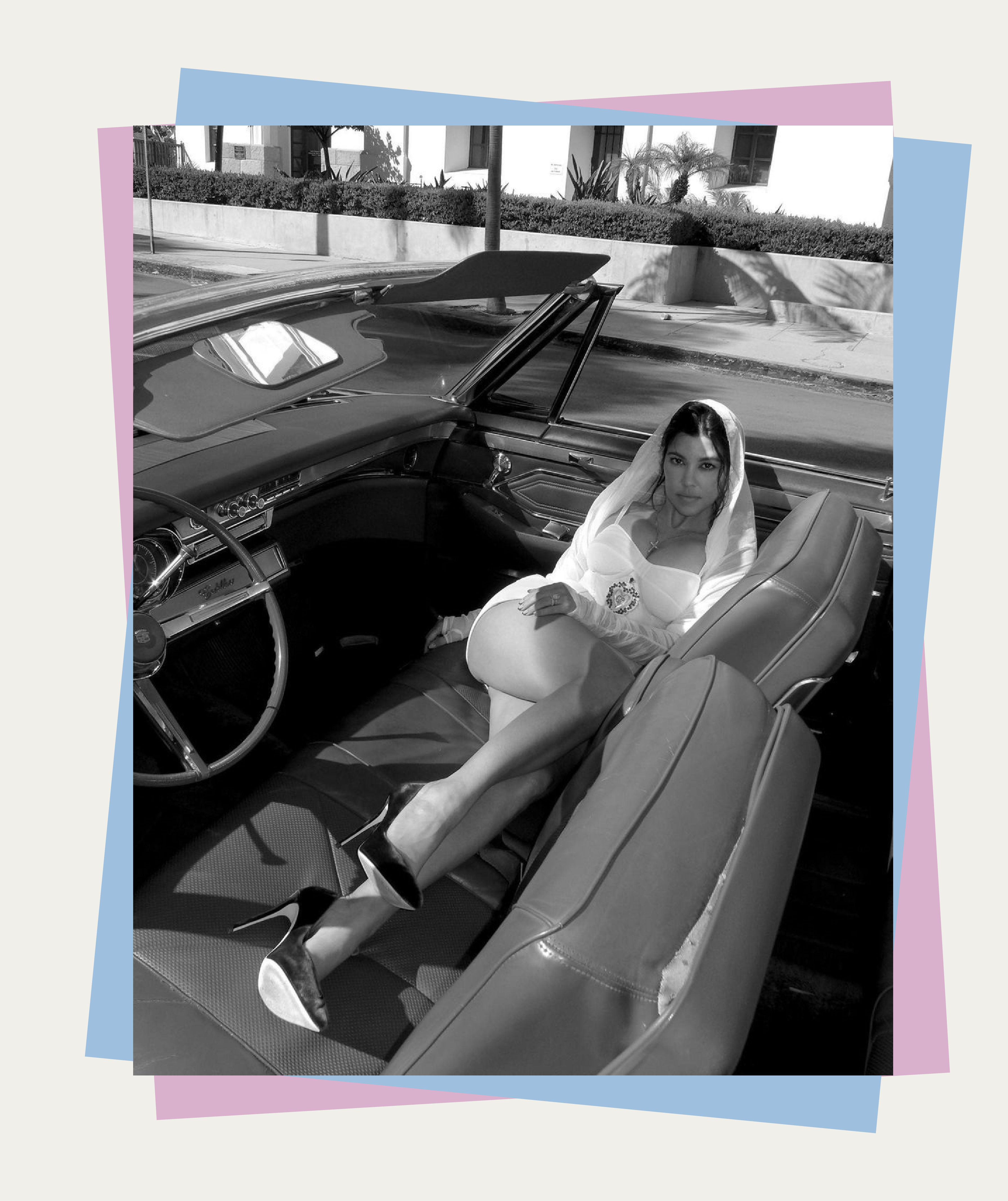 ---