Meet Ella, a London based Social Media Manager and an avid Rotator. From getting engaged in a rented dress to renting her bachelorette party outfits, and finally also renting a few wedding ceremony looks - she's the ultimate expert when it comes to Bridal Rentals on the app.
Read more to discover how Ella's dream wedding came to life and all of her tips when it comes to renting her Bridal looks.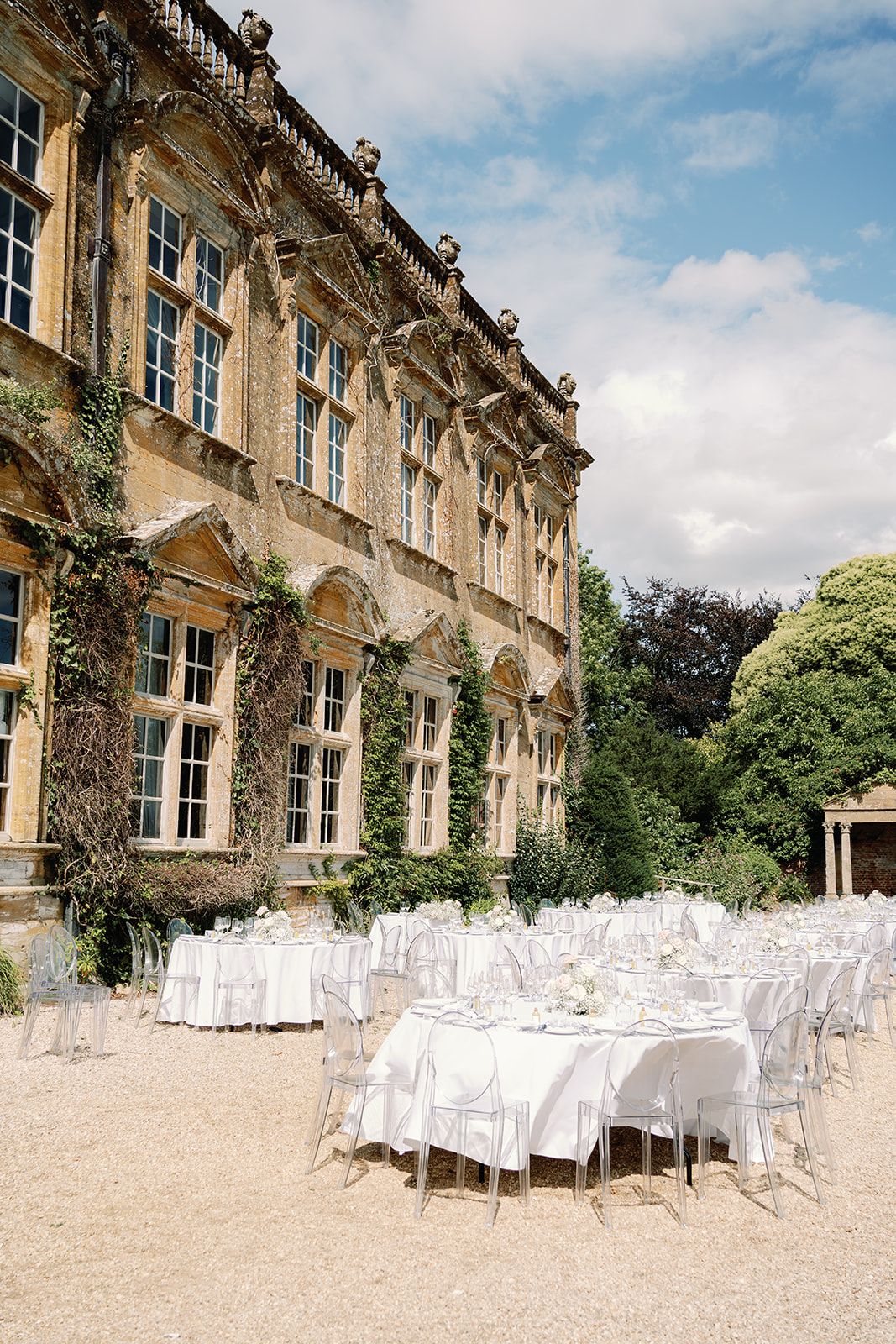 Let's start with the engagement ...💍
"I got engaged at Hostal La Torre in Ibiza in August 2021. I was on holiday with a group of friends but my partner insisted on us having a romantic dinner just the two of us where we could watch the sunset (I knew exactly what was happening lol!). We went for a walk down on the rocks after we'd eaten, where he then got down on one knee. I rented an orange Rat & Boa dress which I absolutely LOVED! The lovely lender who I borrowed it from was so excited for me and I didn't even know her!"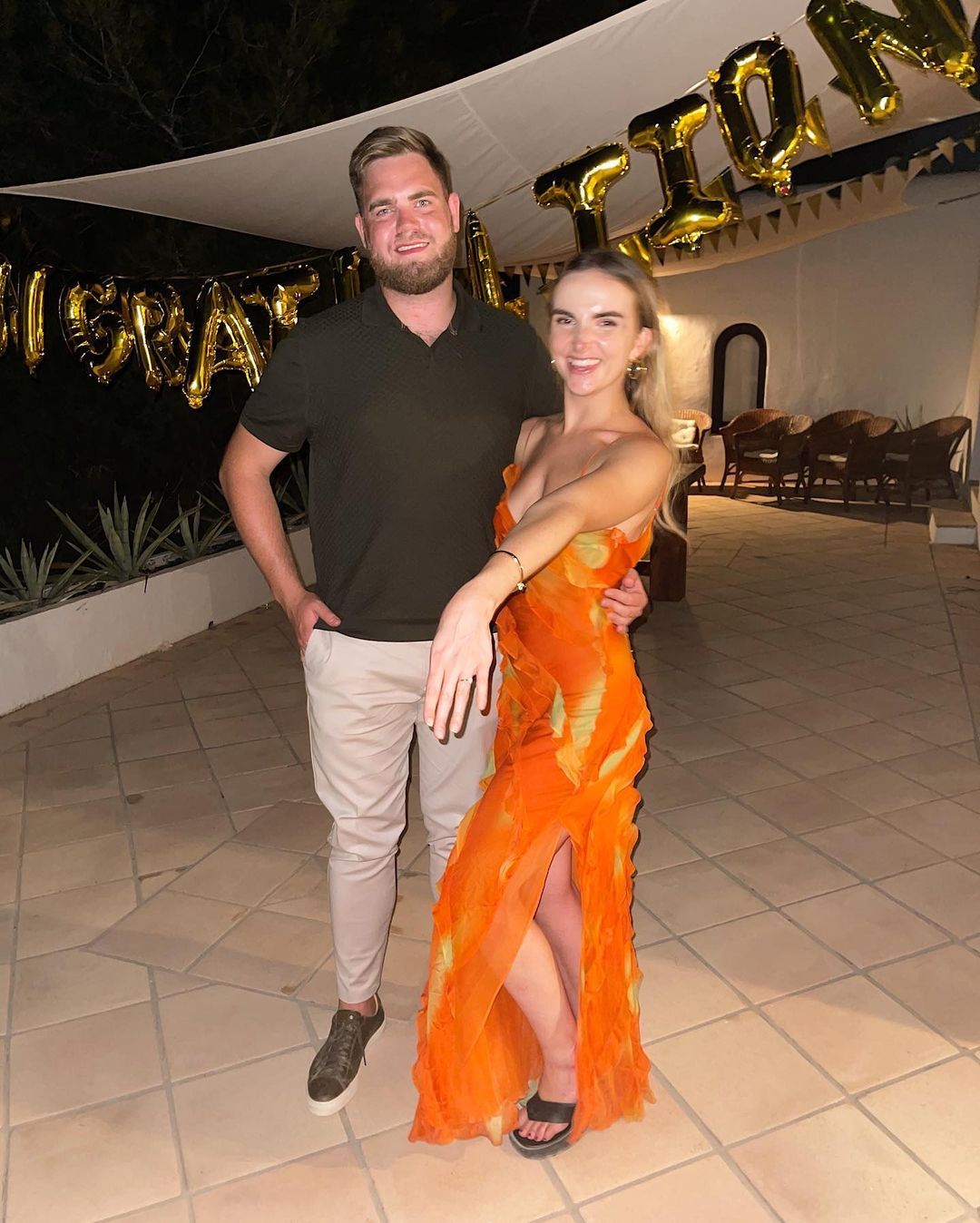 Now on to wedding planning...💌
"Weddings are expensive and it's very easy to get carried away with all the bridal shopping. It makes so much more sense to share with other brides! When it came to planning my looks, my By Rotation saved folder was filled hundreds of saved items and not enough bridal occasions tbh! There were lots of feathers and pearls; think Cult Gaia, 16arlington and Khanums. Having to whittle down all the inspiration to a handful of events was tough!"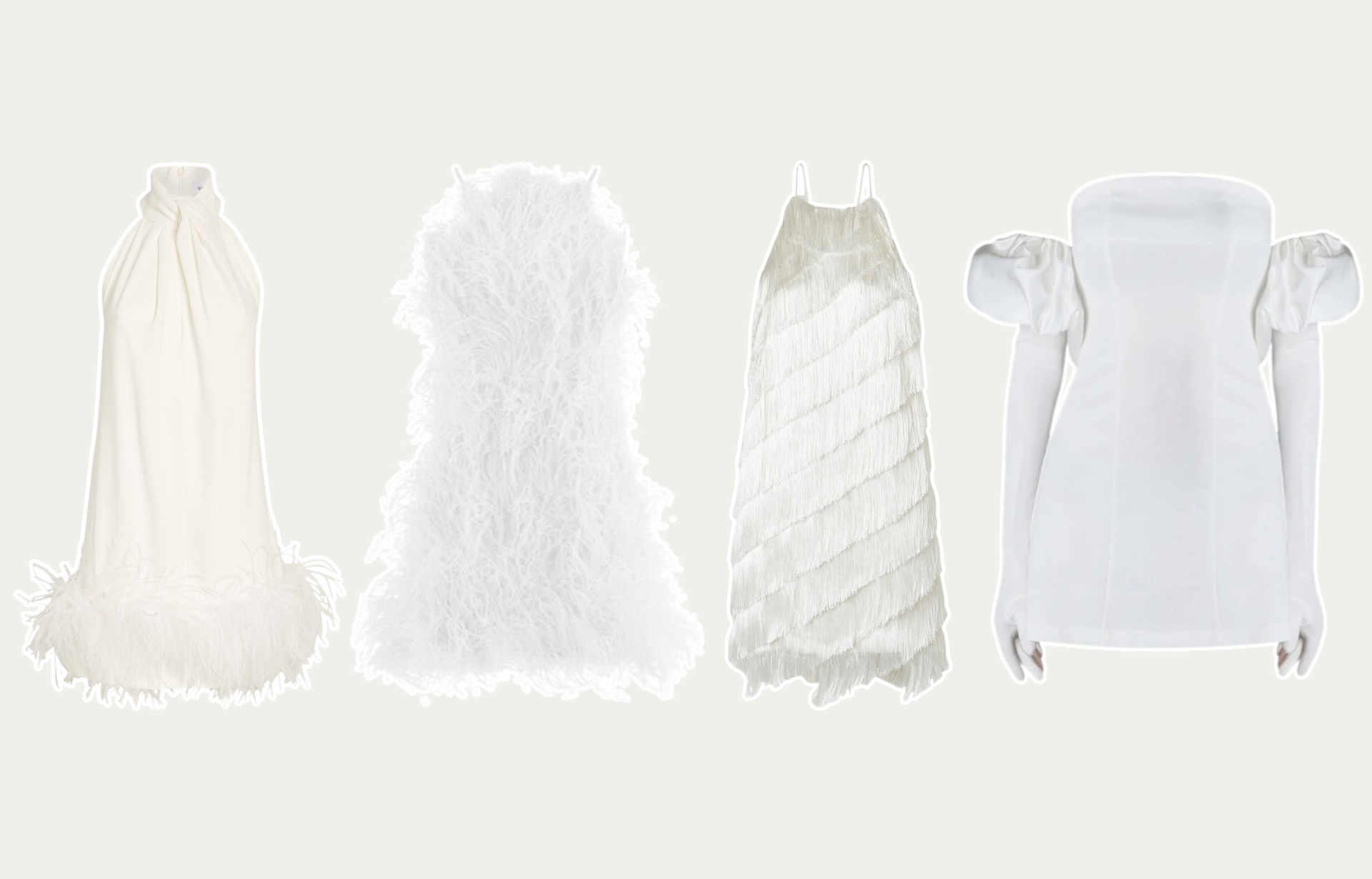 Tell us about what your bachelorette and what did you rent?
"My bridesmaids planned such an epic hen do - 22 of us spent the weekend in Venice where we took in all of the Italian culture, cuisine... and far too much Prosecco! The first night was Disco Cowgirl theme, so I stepped out for dinner & drinks in a rented white sparkly dress from Retrofête. We spent the second day doing wine tasting in the Prosecco Hills and I wore the House of CB Tiffani Dress, which can now be rented from my By Rotation account. That evening we had a slumber party and I rented the Daily Sleeper feathered pyjama's (a must for any bride)."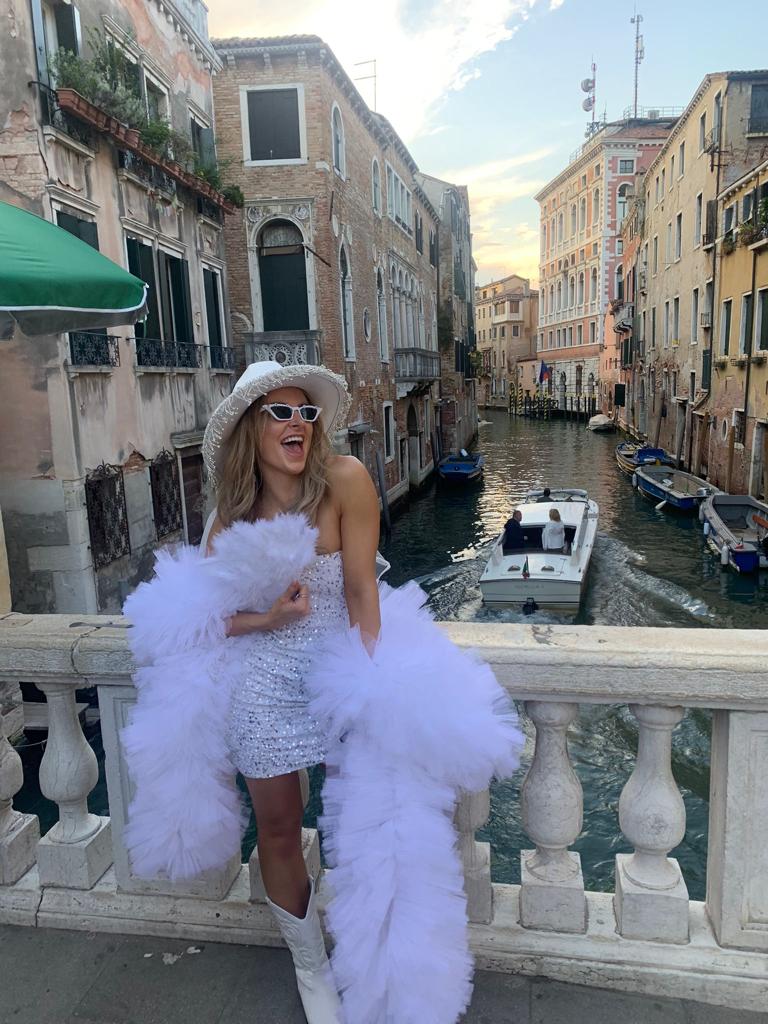 The Special Day 🕊️
Did you have a dream wedding in mind growing up?
"I always knew I wanted a big wedding. I'm half Italian and the weddings are always great vibes and basically just a huge party! I just knew I wanted great food, a live band and as many people on the dancefloor as possible!"
"For my rehearsal dinner party I rented the most STUNNING feathered dress by Magda Butrym."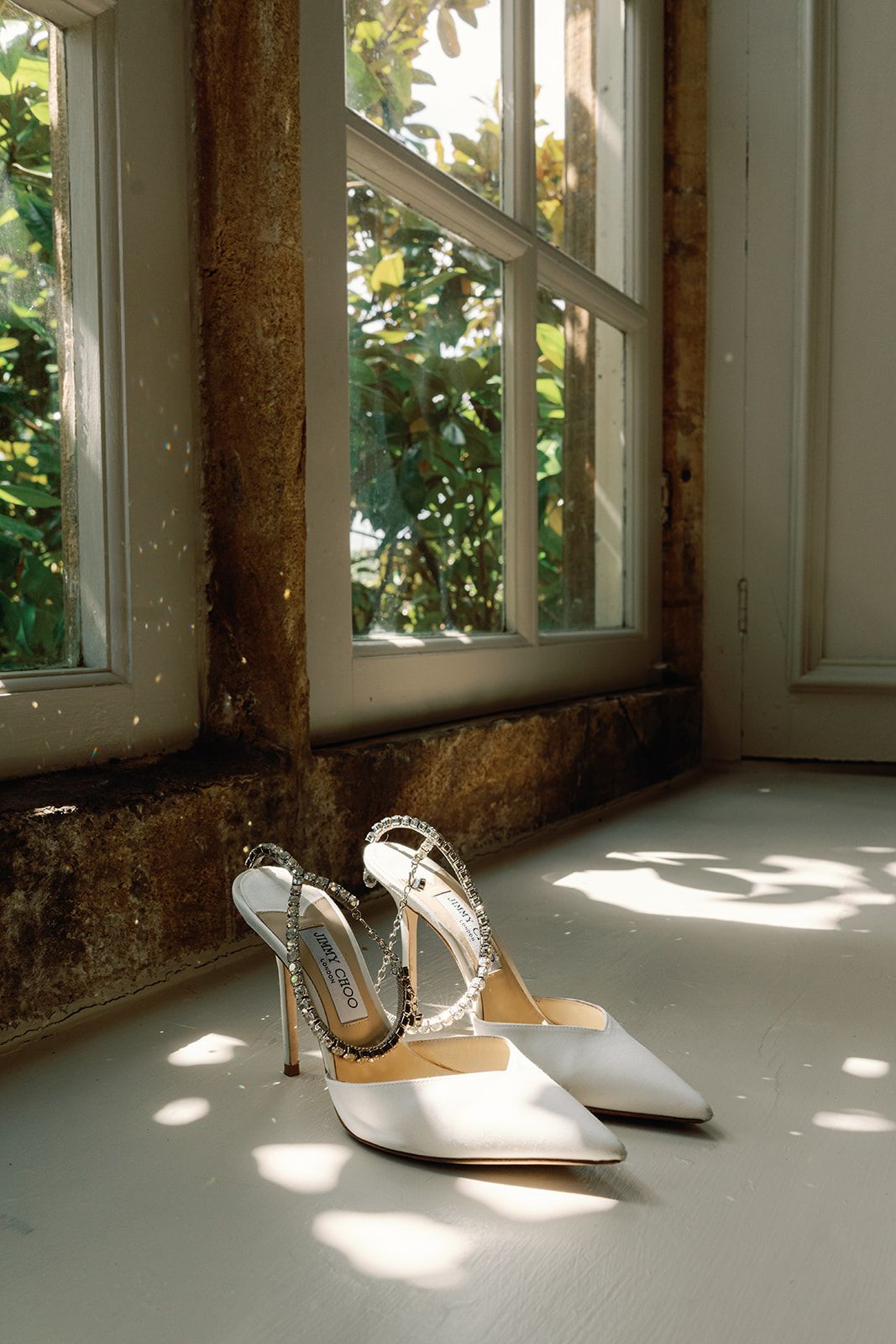 If you had to give one piece of advice to a bride-to-be what would it be?
"It's a classic but just try and enjoy every moment. The anxiety got the better of me in the morning and I didn't really enjoy the getting-ready process, which is such a shame as that should have been such a special moment with all my bridesmaids and mum. I was just a blubbering, panicky mess all morning! Just trust all the suppliers - they're professionals and know what they're doing, and everything is running smoothly downstairs despite you not being there! "
Why do you love renting from our Community?
"It brings people together and you feel good doing a little something for the environment by not buying items just to wear them once. Plus having a nose through other people's wardrobes sparks lots of inspiration!"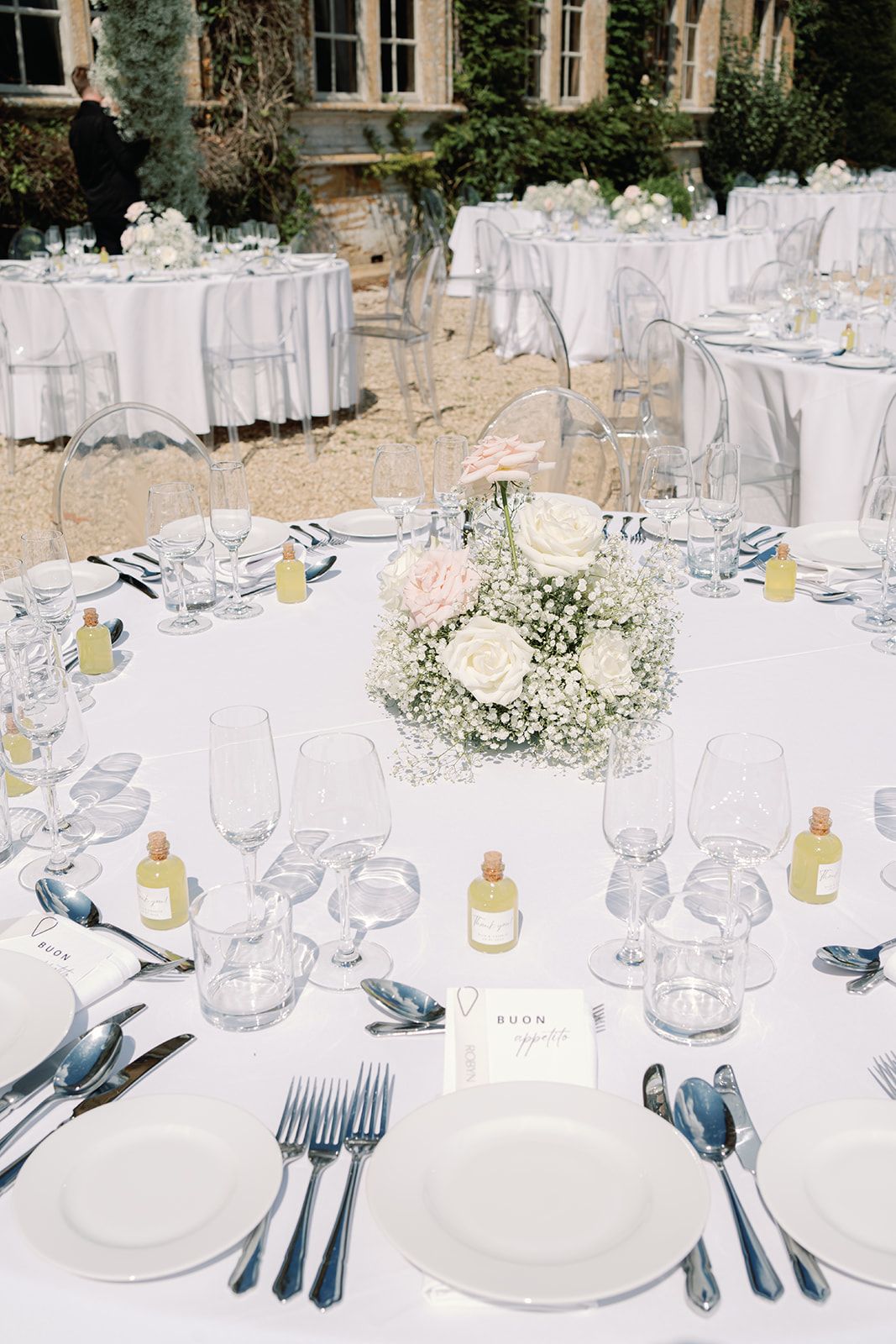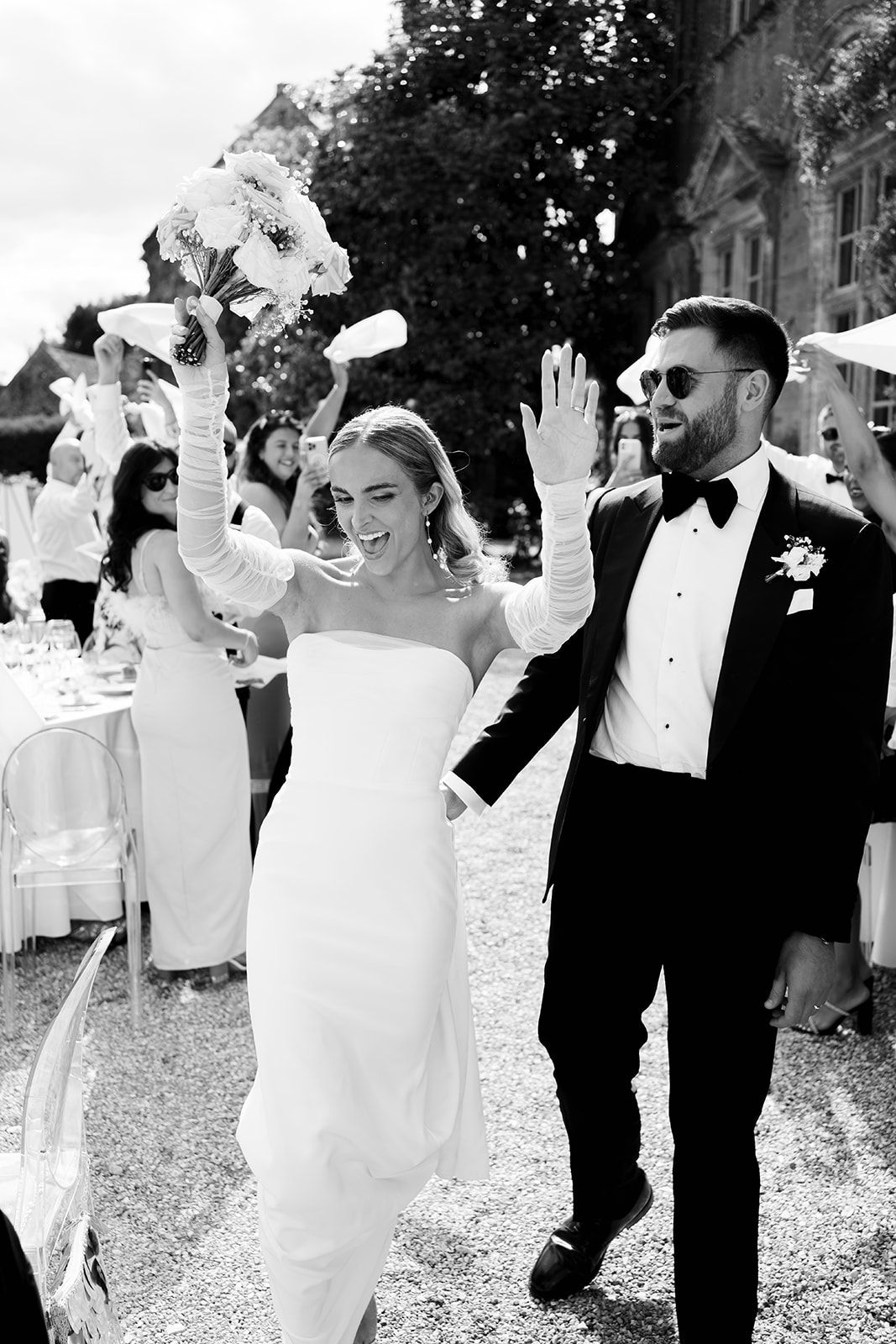 Quick Fire Round (Wedding Edition):
Favourite song from the wedding playlist?
It would have to be our first dance which was the Joy Anonymous remix of God Only Knows.
Your wedding perfume?
Valle de la Luna by Fueguia 1833.
Head to the app to discover The Something Borrowed Edit.
---