On the weekly Rotator this week - @karenanna, a Principal & Chief Executive of a Further Education College in Essex & the owner of one of the most coveted wardrobes on the app, from scandi-classics Ganni & Stine Goya to trending brands such as Réalisation Par & With Jéan - she has it all & the best part, you can rent her wardrobe starting from just £18.
Tell us about yourself & what you do?
I'm Karen - I work in education and I'm a Mum to 10 year old twin boys. I'm currently Principal and Chief Executive of a Further Education College in Essex, working with young people and adults training them in disciplines, from Science and Engineering, through to the Creative Arts and Hospitality. I've always had a passion for clothes and fashion, even though my background is Maths. I was recently awarded an MBE for my services to Education and Aviation, but have yet to wear my gorgeous Vampire's Wife dress to the ceremony, so I've been loving loaning it out on this app.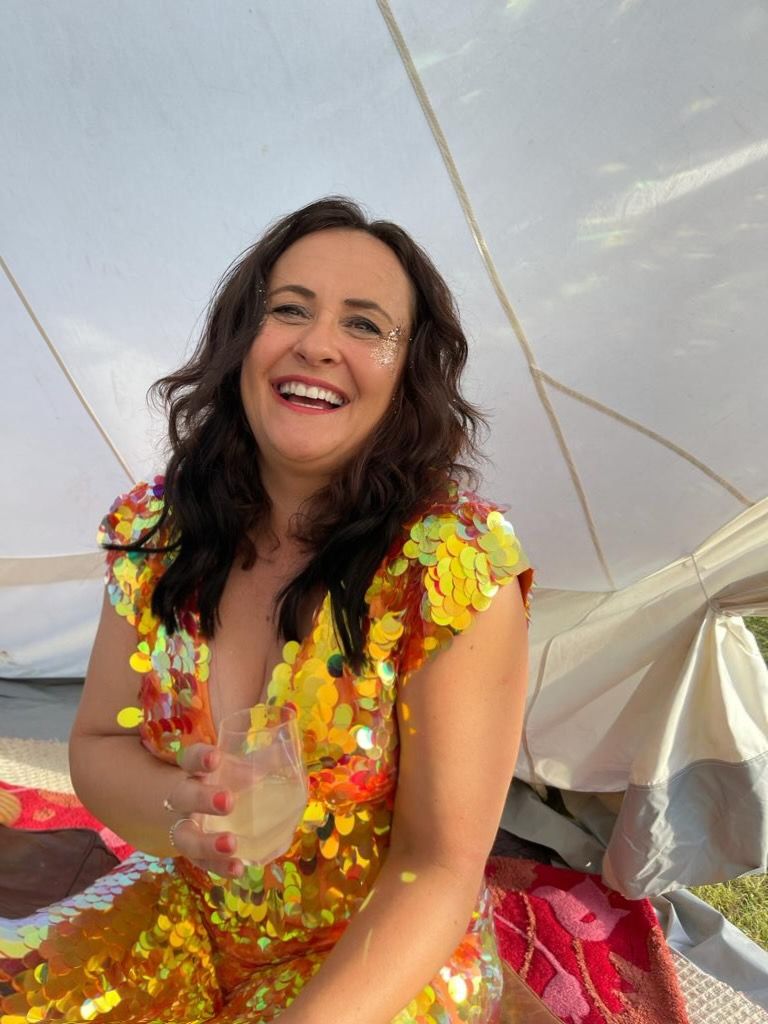 Why do you love renting & sharing your wardrobe on the app?
I get great personal satisfaction from sharing my wardrobe and love to think that my clothes aren't going to waste hanging in my cupboard. It's also a bonus to make money from them and feel I'm contributing to a more sustainable way of life. The app is a fab alternative to shopping and I love browsing different outfits or looks.
If you had to describe your style in 3 words …
Think just one sums it up … Eclectic
What's on your current rental wish list?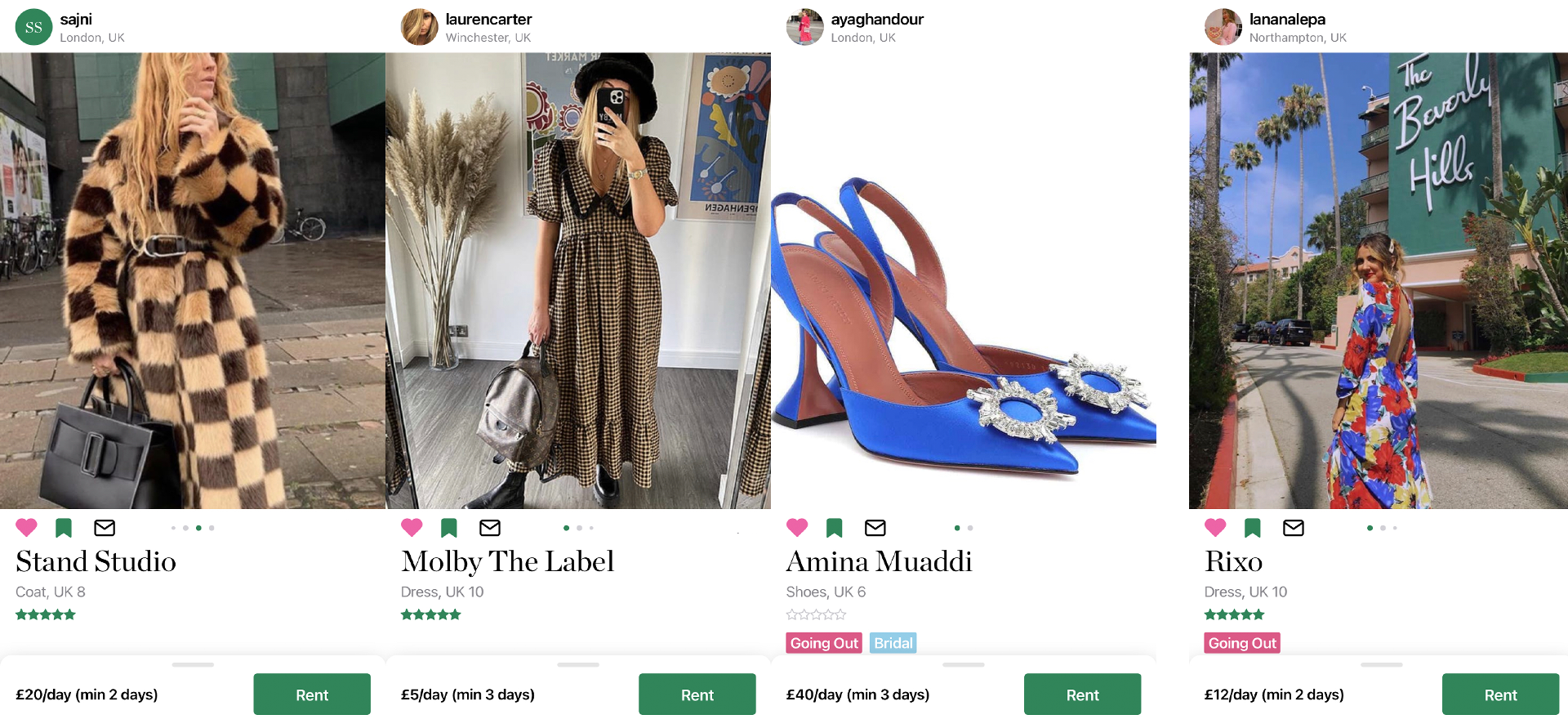 Your most recent rental & where did you wear it to?
I rented a gorgeous Shrimps bag from Eshita, which I paired with my Ganni Feather dress to a meal out with friends at the Yarrow.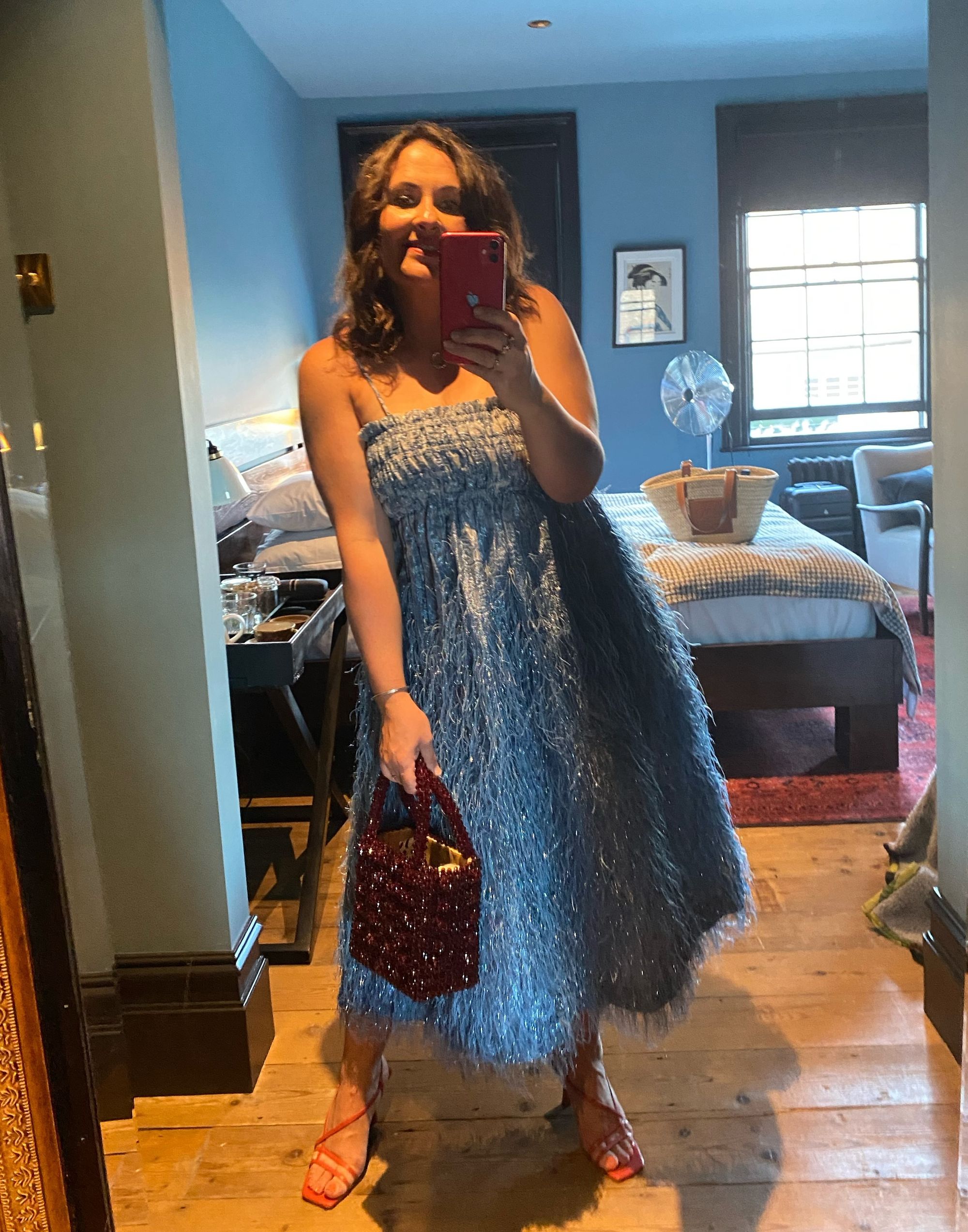 If you could be a colour, which one would you be & why?
I love red – I think it suits my personality, as I'd say I'm assertive and energetic (my husband and kids would call me bossy!).
Head here to follow Karen on the app & have a peek inside her saved folder
---