They say fashion trends fade, style is forever. They say it's innate to crave new, so we'll never stop wanting to dress differently.
So how does one tackle fashion in 2021?
It must be the combination of the lockdowns, tastes changing (growing older after all!) or my work at By Rotation: the shopaholic in me seems to have simmered down for good in 2020.
For New Year's Eve, I rented this daring Jacquemus dress (£25/day) with a Black & Brown belt (£6/day). It's not something I'd wear so I loved being able to experiment with my style just for the day!
This year, I've resolved to buy even less and rotate even more. My experience from sharing my wardrobe with our community has reinforced the following learnings:
I already own a lot of fashion so I don't need new items
I get excited when I see others styling my items and giving them the enjoyment they deserve
It's nice to make back some money on items I saved up for in the past!
I still like to experiment with styles and trends but now fulfil this desire from someone else's wardrobe
Perhaps the most important outcome, I've found and connected with people from all walks of life thanks to our shared interest in quality fashion at a price that doesn't cost our planet. This is my proudest achievement as Founder and CEO of By Rotation: our community.
Here are what some of the Rotators I've been lucky to find on the app are changing up in their fashion habits this year:

Lana, Stylist
"This year I'm really trying to focus on limiting what I'm adding into my wardrobe and making a conscious effort to re-wear what I already have. I've already found myself searching through the By Rotation app every time I think about buying something in case I can rent it from someone else's wardrobe instead! A small change but definitely a good start!"
Naomi, Marketing Director
"While I always aim to shop consciously and I am a big advocate of quality over quantity, I have a tendency to buy something new for formal events, like weddings, so this year I will be renting or wearing dresses I already have to formal occasions."
Esther, Corporate Strategy
"There are three things I'm going to try to do for the next year. The first is reducing the amount that I buy by being more conscious about my shopping pattern (for instance, recognising when I'm going for retail therapy rather than wanting the specific item I'm buying), and by looking for alternatives where available (if I want a dress for a specific event, can I rent it from somewhere?). The second is being more conscious of where I'm sourcing my fashion from: whether it's a brand I'm buying from or an app I'm on, do the ethics and mechanisms of the company resonate with my personal beliefs and the sustainability goals I've set for myself, and if not, can I find something else that brings me closer to it? And the last one is reflecting on my relationship to fashion - I'm trying to be conscious of hype vs. style and how that influences what I wear and the content I consume!"
Gissa, Professor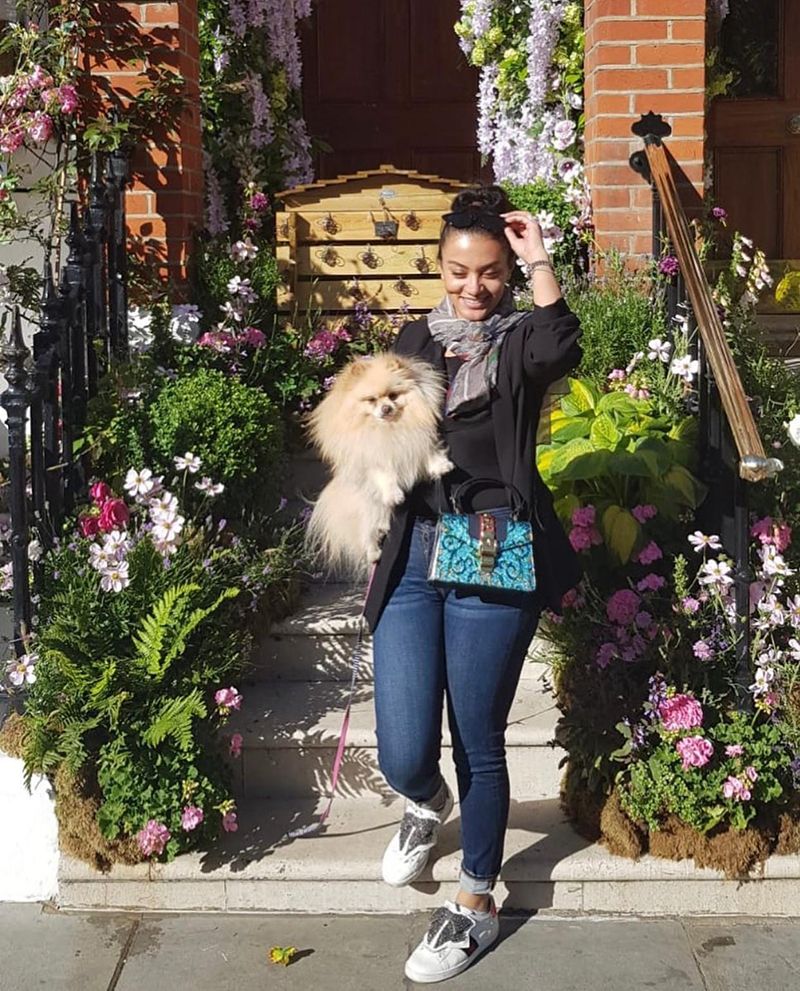 "I'm definitely going to buy fewer but better quality garments. I have also begun to consider/ think of the real cost of bargains when I'm shopping in the sale season. Yes an item might be 50% off but how much its production has cost the environment or contributed to pollution."
Cathy, Partnerships
"I'm going to try and practice the art of patience. I find it's easy to get caught up in needing the next 'it' item. So this year while I will continue to allow myself to window shop, (because it still brings me joy!), I'll hold off on checkout a tad more. I find a useful tool is to plan at least 7/10 ways you'd wear the item, and then and only then purchase second hand a few months later if you can't stop thinking about it! If you can't figure out how you're going to wear it regularly then just rent it instead!
So come join me and take charge of your fashion consumption in 2021. Meet me and the many other stylish Rotators on the By Rotation app - because what's mine is yours.
Love,
Eshita Kabra
---