Sigrid Maria Vintage is an online archive which curates and sells unique pre-loved garments. We spoke to the Swedish founder about her favourite business advice, highlights since launching and her love for vintage.
First thing you do in the morning?
I love waking up early, but not necessarily leaving bed early! First thing I have fresh ginger water that has stewed overnight, I am totally addicted and drink about two teapots of it per day. I read the news on my phone and have a little scroll through Instagram before getting up. I usually make myself a coffee and then sit down to write a to do list for the day and check my emails.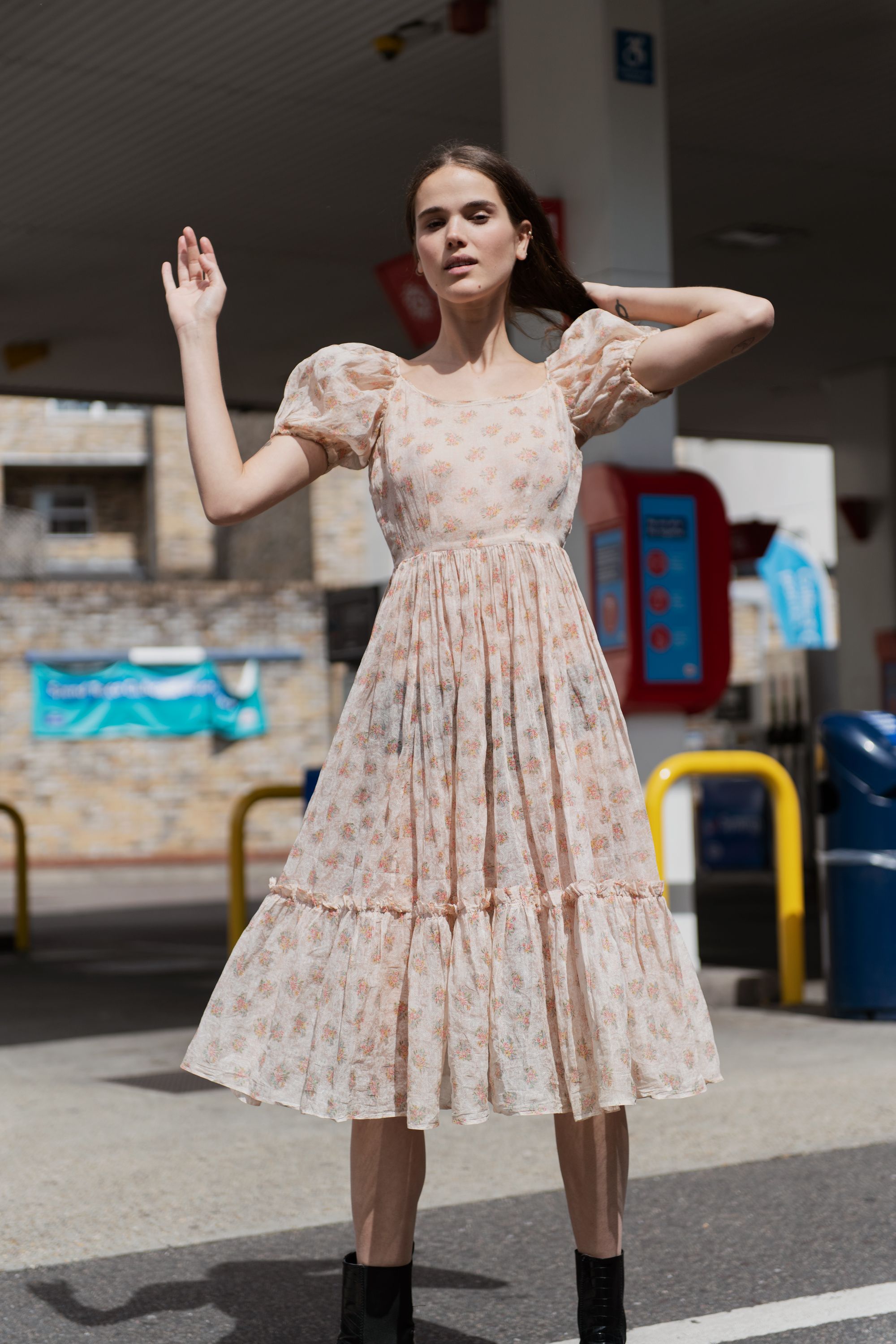 What inspired you to start Sigrid Maria Vintage?
Growing up in Stockholm, wearing vintage or to even admit buying second hand clothing was very uncool - it was the early 2000s and everyone was obsessed with wearing expensive designer brands. I am glad we have moved away from that and that more people are choosing quality and timeless designs over trends and labels.
I love the magic of looking for vintage and not knowing what I will find, to slowly explore rails of garments for hidden treasures, from yolk yellow silk blouses to sheer ballgowns, and imagine the life they have lived so far. To me the search for special items is almost as good as the pieces themselves! I have been trawling second hand and vintage shops in Sweden with my mother since I was a child. She inspired me to name the business after my middle names and I like being connected to my brand in that way.

I love sourcing beautiful things, and Sigrid Maria started because I wanted to share my collection and inspire people to wear more vintage. The sustainability aspect also hugely matters to me; fashion is one of the most polluting industries on the planet and I think a lot of people don't feel comfortable buying new clothes at the rate that we have been accustomed to. I want to make a change in how we consume and offer an alternative. Buying vintage is one of the best choices you can make in that sense, and it is so much more fun having a unique style.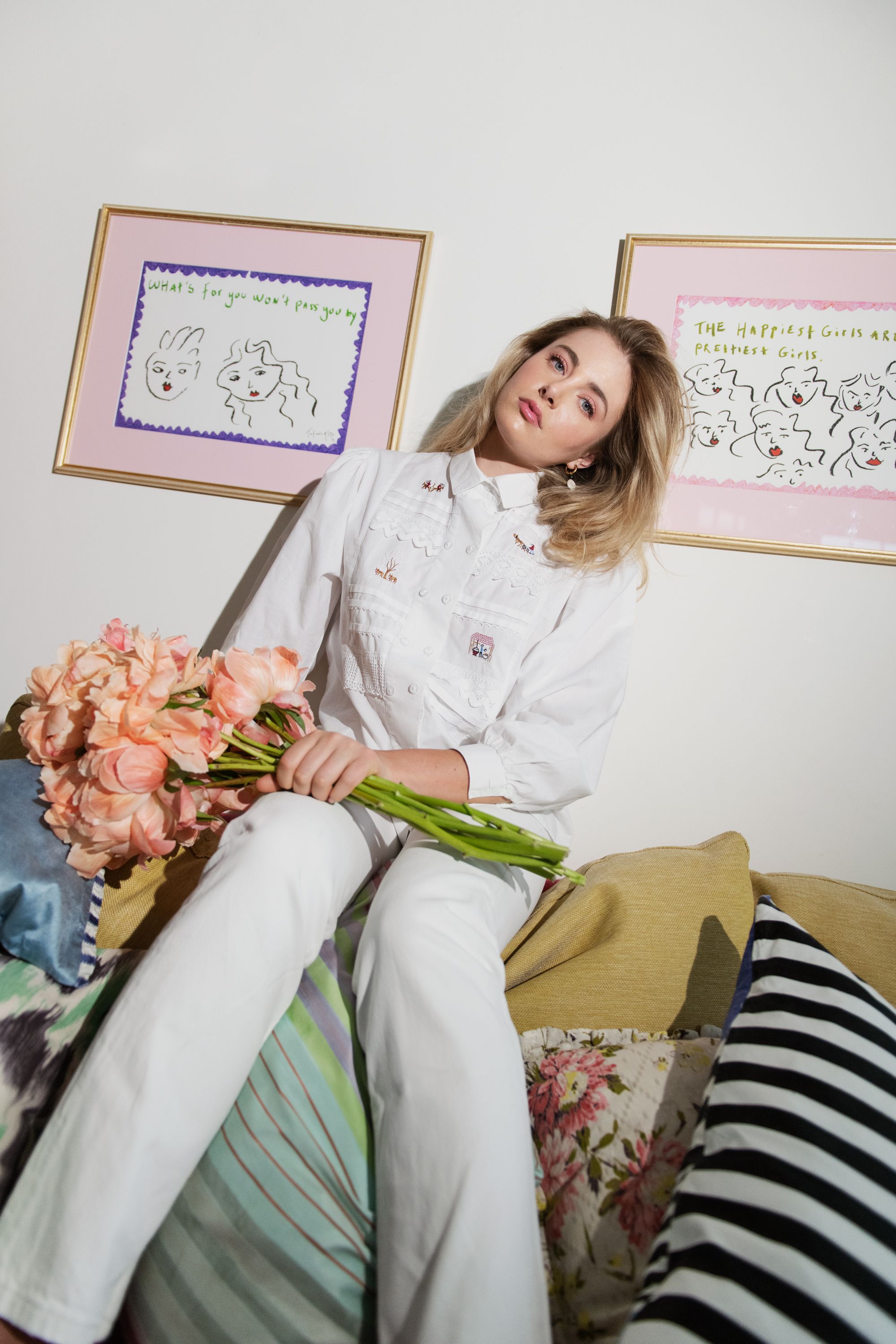 Coolest thing that's happened since starting your business?
It must be being mentioned in a Tatler article about Secondhand September alongside By Rotation (!) and Vestiaire Collective. Sigrid Maria Vintage was in such great company and I felt so proud to be mentioned alongside sustainable fashion brands that I truly admire. I love being a small part in the movement and can't wait for exciting things to come.

Biggest challenge since starting?
I love working for myself but it's sometimes hard to make decisions and manage everything as a one-man band. They say it takes a village to raise a child, and that definitely applies to a business as well! Sometimes you need to brainstorm ideas, so when faced with challenges I reach out to other female entrepreneurs to ask and share advice. It's also very important to me to discuss ideas with my friends and family. In the beginning it can be hard to ask for help, but once you get over it you realise that people are generally just glad to offer support.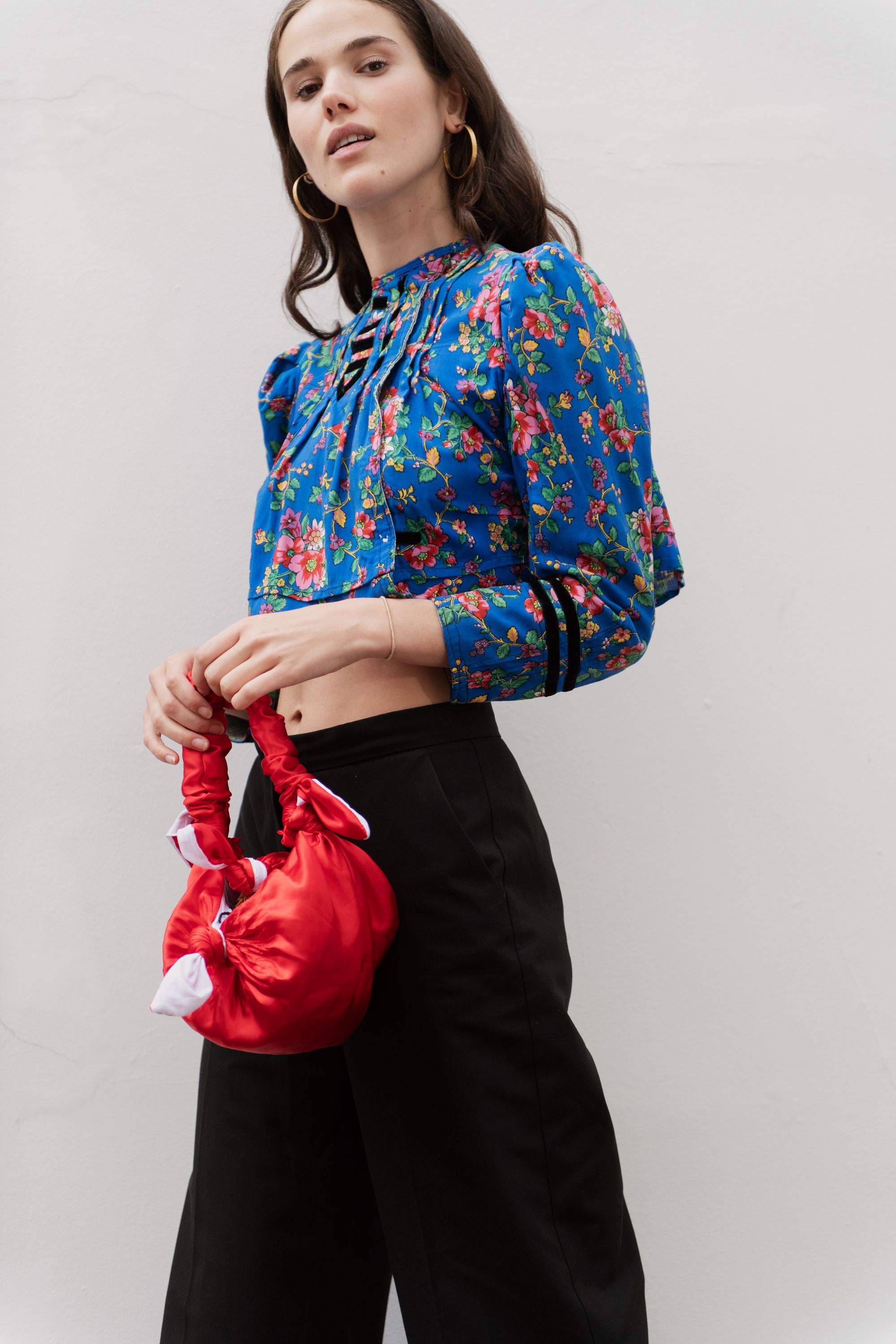 Best business advice you've ever received?
Don't wait for the perfect time or you will wait forever! Sometimes you just have to take the leap and trust your gut and really believe in your idea, even if no one else does. Be creative and try to find solutions to the problems you inevitably will encounter. If worst comes to worst you will be an experience richer, and even if it fails it will not have been a waste of time. As with all experiences, what matters is what you take away from them.
Favourite item in your closet?
This is such a tough one! But I will say I adore structured blazers and oversized jackets (big fan of shoulder pads!) and have quite a few that hold a very special place in my wardrobe. But my favourite is a brown wool Yves Saint Laurent jacket from the Russian collection, it has black velvet detailing and its truly one of a kind. It has a Cossack element to it and there is definitely a gingerbread man vibe, but I could never part with it. I also love my Austrian linen dirndl dress; it is so feminine and comfortable to wear.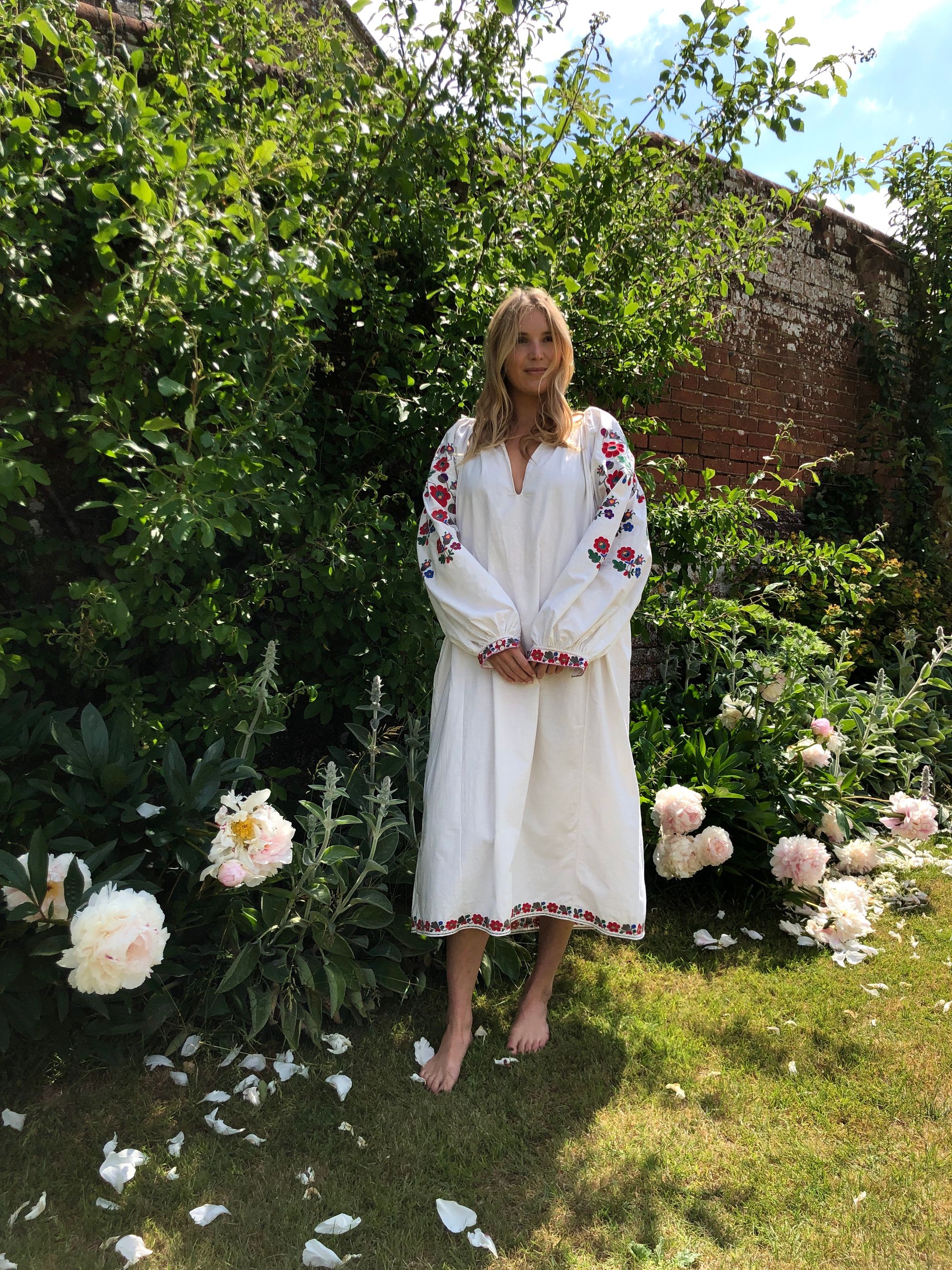 Must follow Instagram accounts?
I love Tatiana @tatiana_alida and her colourful and quirky illustrations always lifts your mood. Dane Pernille Rosenkilde @prosenkilde and her vintage shop @winvintage are incredible. She personifies the Scandi cool girl and I love her vintage selection, so much colour and very unique items. Katharina is behind the genius Heroldian Art Concepts @heroldian_journal and her feed is filled with beautiful interiors and artwork. I am not exaggerating when I say it brings me inspiration every single day! @campbellrey for interiors and design in general, @jduncancampbell and @charlotterey both have such a great eye.

Rent Sigrid Maria Vintage on the app.

---