Travelling, especially flying can raise a few eyebrows amongst the sustainability concerned, but there are a few steps you can take to alleviate your carbon footprint when traveling. No need to make your eco-anxiety flare up before your next trip!
Heading to a new destination, especially a different climate, can leaving you wanting - or even needing - a few new items for your getaway closet. Whether that be ski wear for your upcoming alpine adventure or summer dresses and straw bags for your beach holiday, there's no need to buy anything new now that the rental revolution is here!
Instead of buying a new item for just a few days away, why not rent it? It's planet-friendly and cheaper than buying new. And, if you're out for a major life hack (who isn't?!) then listing your wardrobe for rental could then fund your other rentals (or a boatload of croissants)... just saying!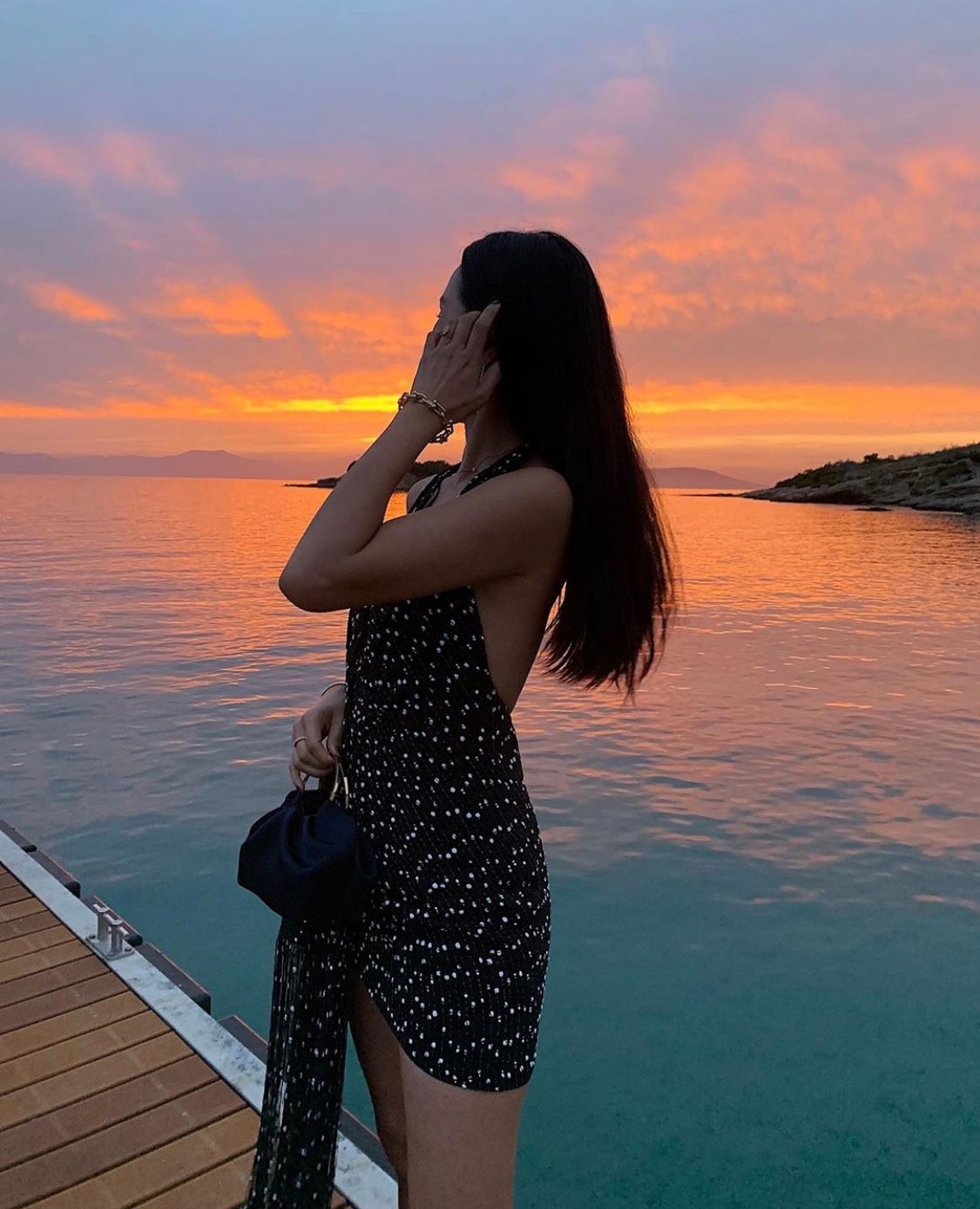 If at all possible to avoid flying then taking the train, bus or car-pooling are all more eco-friendly options. However if that's not possible, especially when living on an island like we do, you can offset your carbon footprint on climatecare.org after your journey! Use this free calculator to find out exactly how much your flight has emitted. This isn't a 'get out of jail free card' as you are still emitting significant amounts of CO2, but where flying is unavoidable it's one method of compensating for these emissions via great programs such as reforestation or green energy initiatives. Our founder Eshita, has been a frequent long haul flyer due to her family split across Singapore, the US and India. While she has made an effort to reduce the number of flights she takes, she also uses carbon offsets to contribute towards solar power energy programmes in Rajasthan, her birthplace.
Funny story...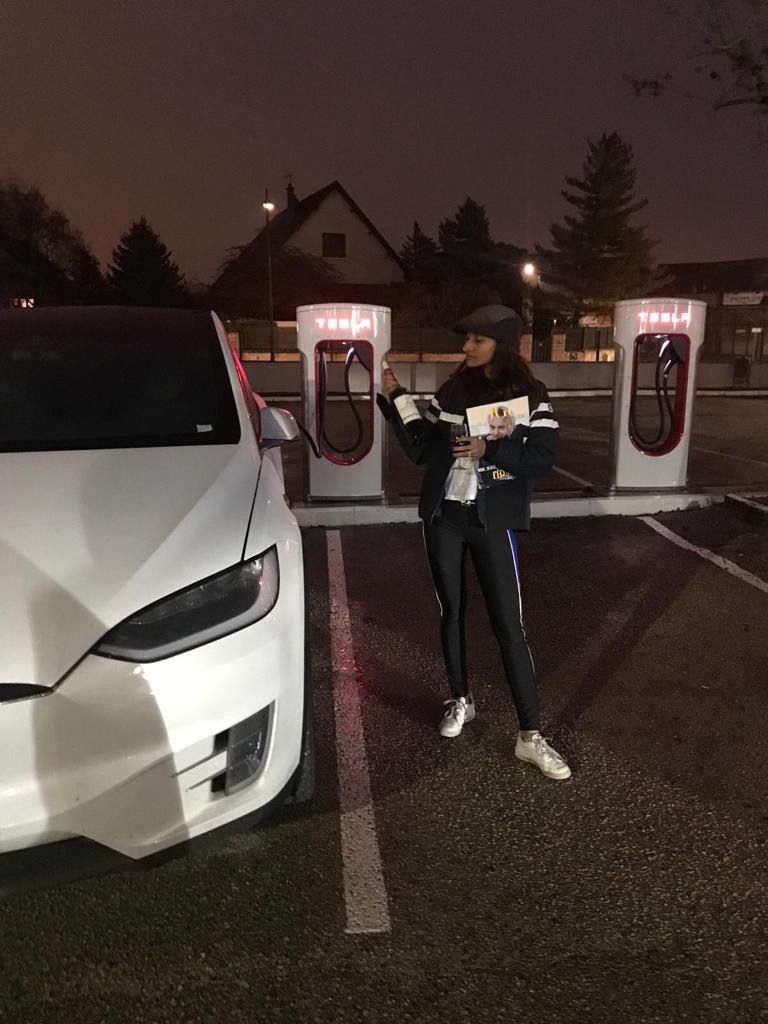 On an 18-hour long journey to the French Alps in a Tesla with my friends last year, I started running my idea of a community of people rotating their wardrobes by them. The guys joked about calling it "The Communist Closet" and run PETA-like campaigns ("Free the Fendi" and "Manolos for the Masses" were my favourites), thankfully we went with By Rotation after mindful brooding during my honeymoon 2 months later. It was such a memorable road trip blasting old school Britney (I'm here for Toxic all day), stopping every 3 hours to recharge (highway recharge points are something else in France) and experimenting with the self-drive feature - not something you could recreate on the plane.

While travelling you can always bring your reusables with you! It may sound like a nuisance, but it can be very practical and useful, and frankly even chic. It's a lesser known fact that most airports have water fountains just past security so you can take your empty reusable bottle with you and fill it once inside (bye bye overpriced single-use airplane plastic bottles). Additionally you could also take a silicone pouch or tupperware for snacks and with a travel cutlery set for those on the go lunches! To be fair, all that won't fit into your rented Jacquemus mini bag unless you are Lizzo (if you are, please drop us a line), but your average bag will do!
When arriving at your destination, if you're not staying with friends and family or renting an Airbnb, your best option for a sustainable stay is to look for an eco hotel or resort. These places normally have a good sustainability program that includes banning single use plastics, sourcing food responsibly and making sure that resources like water and energy are saved. Plus they might have some organic and natural SPA beauty treatments we wouldn't say no to right now!
Rent our ski wear edit starting from £5 a day here.
And if you're heading to warmer places, rent some of our favourite summer items here.
---