My 2023 Fashion Resolution
It's been 3 years and 4 months since By Rotation was officially launched. It's also been 3 years and 4 months since my relationship with fashion completely changed.
Not very long ago, I was a shopaholic. I grew up in Singapore you see, where my outdoors were the shopping malls of Orchard Road (our equivalent of Oxford Street). I often shopped every other week on the high street, for no particular event because "the price is good" or "I could wear it a few times and it'll be cute".
Born from a very personal need - to dress well for my honeymoon - I founded By Rotation as a side hustle alongside my career in investment management. Today, it's become a full-time job for some of our top lenders who have made over £40,000 from sharing their style with you. As a community, we saved over £6m from renting rather than buying in new in 2022.
This year I'd like to share my progress and rotating habits with you from a financial perspective.
In the year 2022:
I rotated my wardrobe 197 times.
I made over 12% of return on my wardrobe by lending out my items.
I bought 17 dresses. All of these are listed on By Rotation.
I saved £16,000 by renting from the By Rotation community.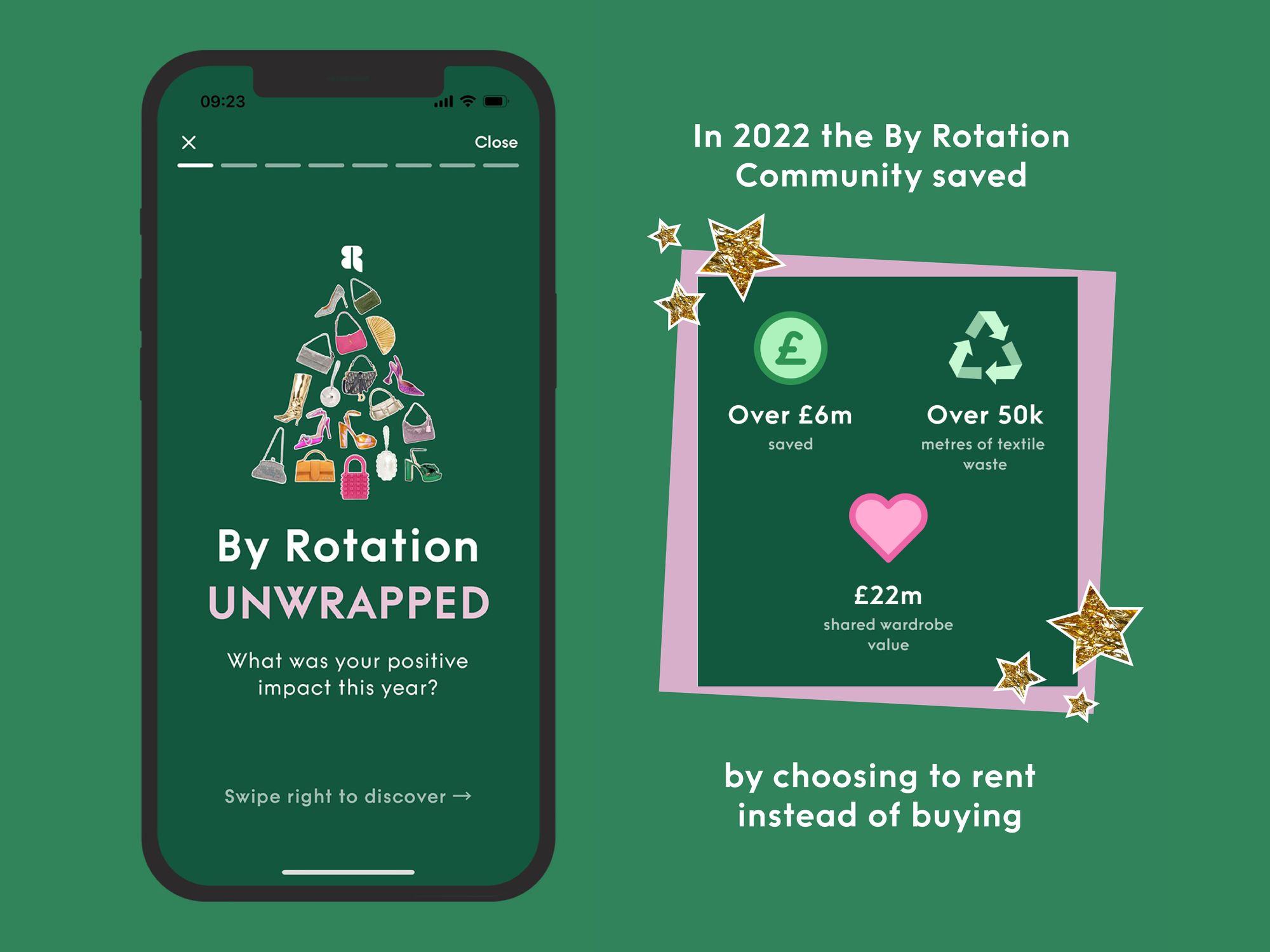 All personalised metrics have been taken from By Rotation Unwrapped 2022 and are available to app users.
Most interesting of all habits is that I now regularly use my rental earnings to fund my rentals on By Rotation. For example, as of today 4 January 2023, I have already accepted 7 rental requests worth over £400 taking place in the month. I'll be putting half of this towards renting my ski gear for an upcoming trip.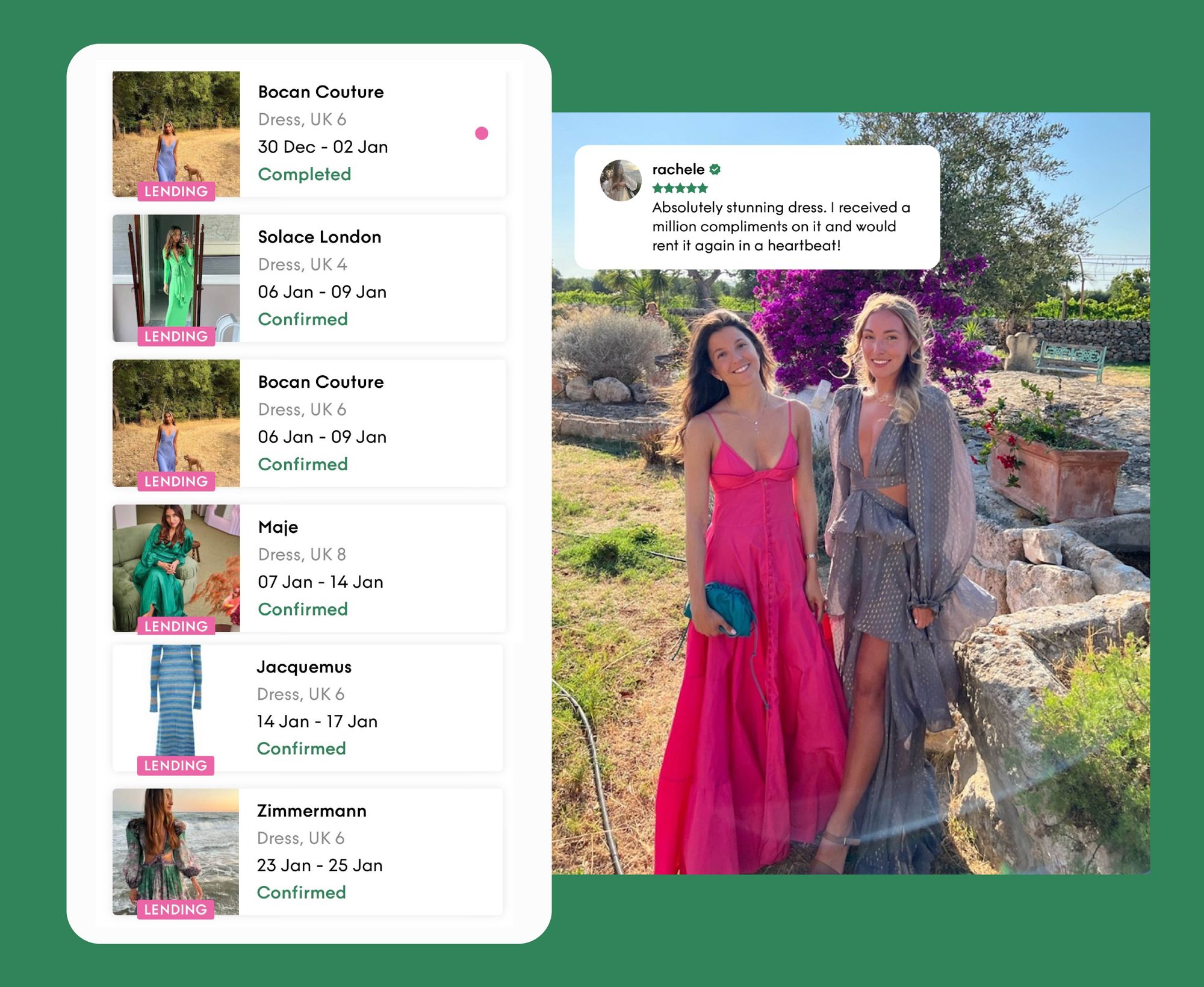 As for my fashion resolution: I will buy 50% less new fashion than last year and always rent on By Rotation as my first option. My experience from sharing my wardrobe with our community has reinforced the following benefits and learnings:
Money: Renting is often 10% of retail price, and lending allows me to make a return on investing in quality fashion
Experiment: Wearing that funky dress which may not be my usual style
Sisterhood: Creating new friendships with very interesting and stylish people!
Space: I don't have enough physical, mental and emotional space for clothing like I used to. Do you?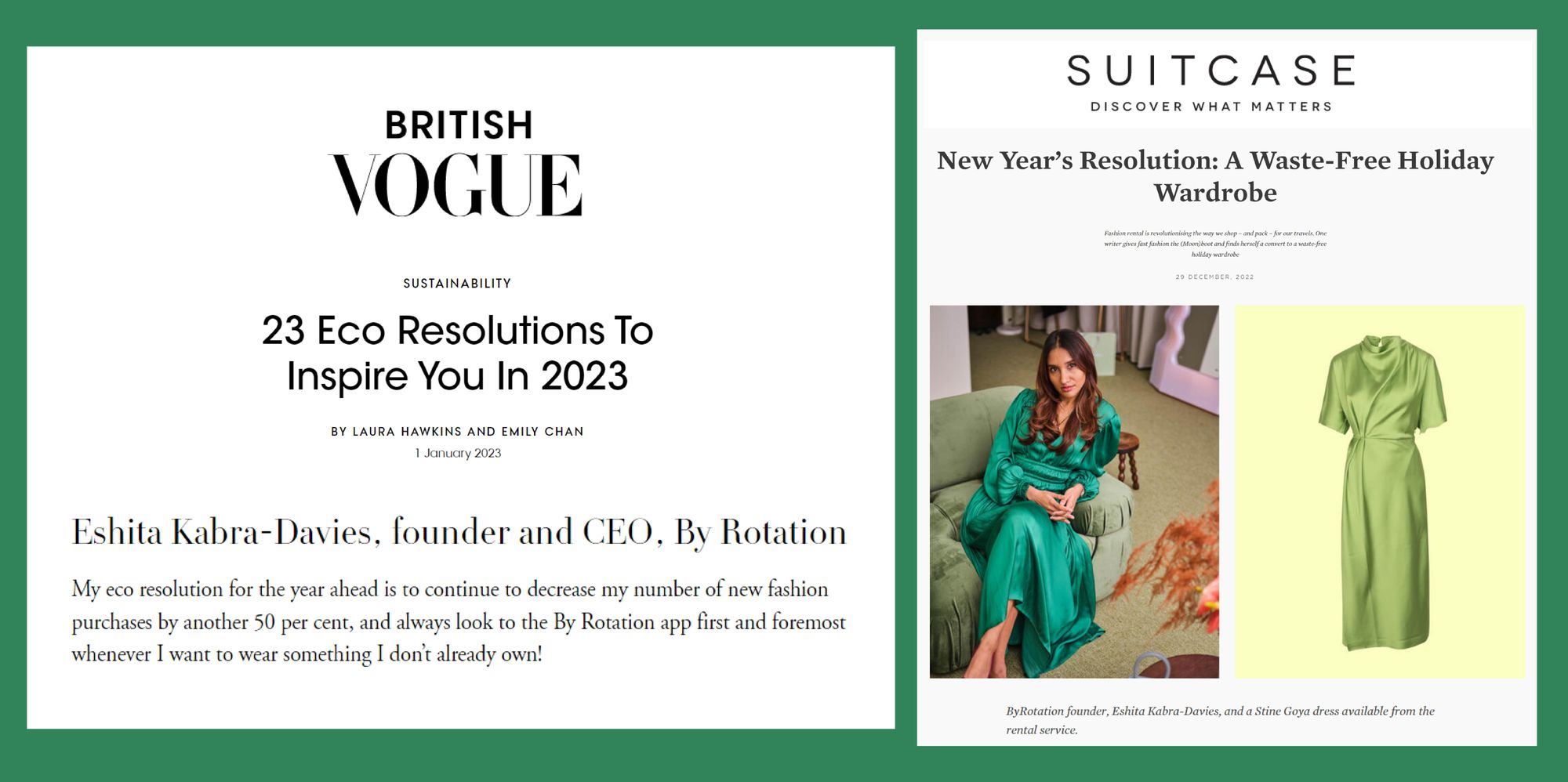 With our community rapidly growing over the past year to become the largest shared wardrobe in the UK (over 60,000 designer items and counting!) and renting becoming a pragmatic and cost-effective solution to enjoying "new" fashion, I urge everyone to give the concept of rotating a chance.
Happy New Year Rotators!
---