As we try and navigate this difficult time, we have vowed to focus on you - our community and be as helpful and insightful as possible with our content.

We therefore decided to launch 'A glass of wine with...'  - an Instagram live interview series with our Founder and CEO Eshita and a weekly guest that inspires us, talking about building a business, start up advice, career changes and anything else you might want to know.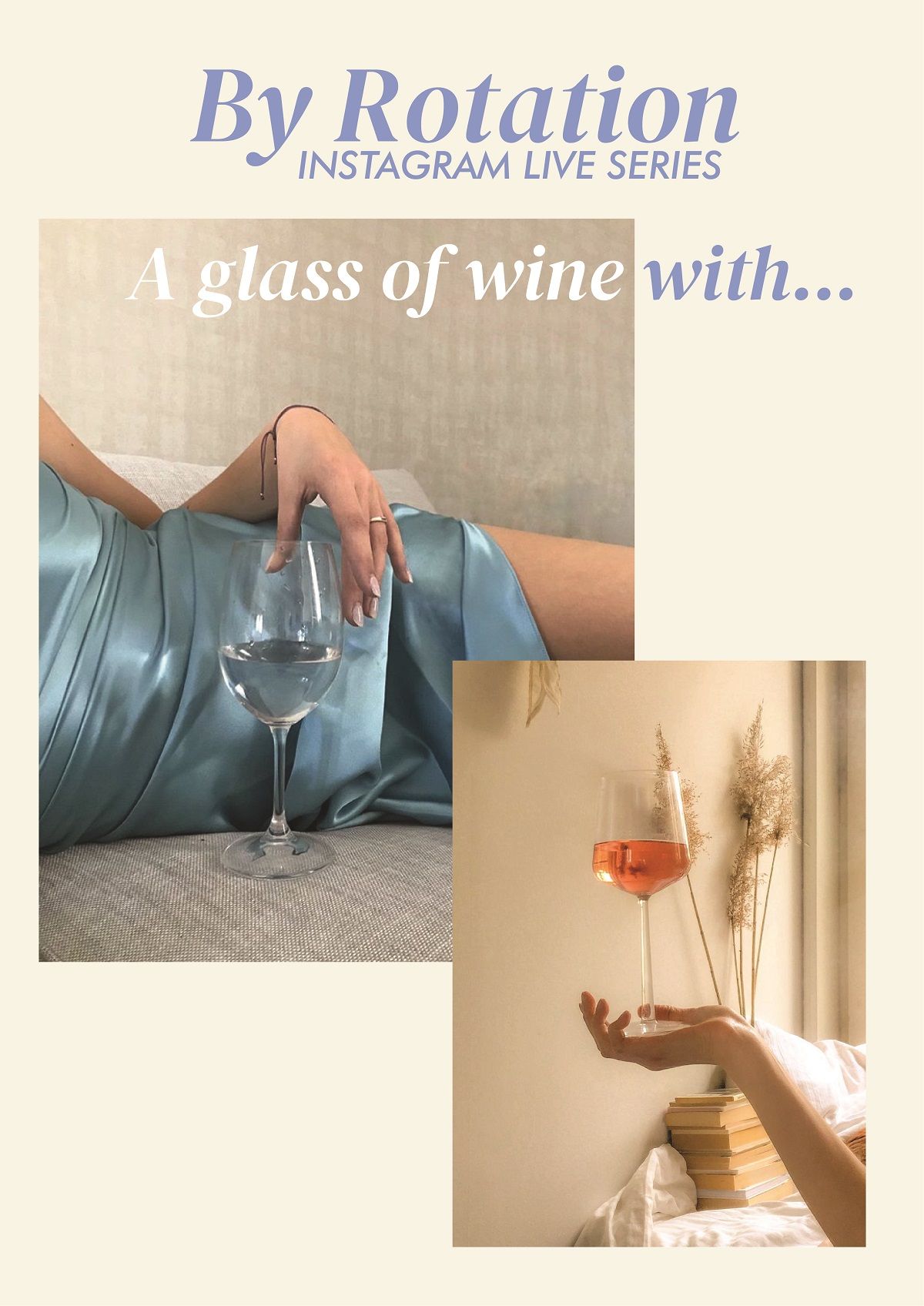 We've all been loving the yoga and banana bread lives, but thought this extra time at home could also be used as motivation to start building on the future again.

Please see below for the running schedule that will be continuously updated for our upcoming Instagram lives - do follow us on Instagram where we'll ask you to submit your questions beforehand or email us at social@byrotation.com.
COMING UP

Wednesday 5th August 6pm - Farah Kabir, co-founder of HANX

Tuesday 11th August 6pm - Angelica Malin, founder of About Time Mag
Tuesday 18th August 6pm - Joanna Payne, founder Marguerite London
Tuesday 25th August 6pm - Nicole Ocran, podcast host and blogger

PREVIOUS GUESTS

Florence Van der Spek, FLO PR

Lana Elie, founder and CEO FLOOM

Mikaela Loach, Climate Activist

Daisy Murray, Writer ELLE UK

Laura Von Behr, Vintage Seller
Jessica Morgan, writer Refinery 29
Laura Sophie Cox, celebrity stylist
Victoria Von Holthe, founder Tada & Toy
Nika Diamond-Krendel, founder Paradise Row
Anna Brightman, co-founder UpCircle Beauty
Flora Macdonald Johnston, Junior Fashion Editor Financial Times
Elizabeth Uviebinené, co-author of "Slay In Your Lane"
Olivia Purvis, author of "The Insecure Girl's Handbook", podcast host and blogger

Charlotte Williams, Founder of SevenSix Agency
Karmen Tang, Founder of Another Startup Story
Serena Guen, Founder of Suitcase Magazine

Lauren Bravo, author and journalist
Abisola Omole, creative director of studio arva

Want to join Eshita for a live chat? Email us social@byrotation.com!
---